0x Bonanza Continues With $50M Ecosystem Acceleration Program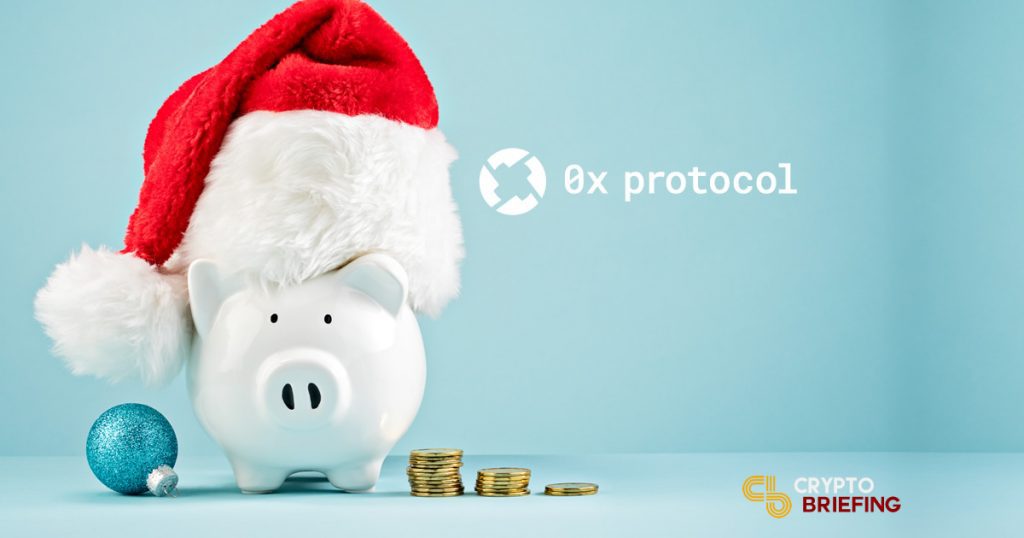 Cryptocurrency faces a chicken-and-egg challenge: mainstream adoption. Without mainstream adoption, there is little incentive for developers to build the applications that will create mainstream adoption.
It's a cycle that 0x hopes to break as it announces a a grant program of 150 million ZRX tokens (currently worth around $50 million) to help buidl infrastructure projects and participation in the 0x network.
This new 'Ecosystem Acceleration Program' is designed to incentivize developers to let their imaginations run with new ideas, while making it financially possible for them to do so – which should, theoretically, accelerate user growth.
Co-founder of 0x Will Warren explained that "The 0x ecosystem has grown organically to service a wide variety of markets, ranging from in-game items to traditional financial assets. It's important we continue the great work that's already been done by accelerating development in the ecosystem by supporting exciting projects that share our vision for a more open financial system."
Fifteen teams have already received funding, which is available in amounts ranging from $10k to $1M. But for a million bucks, the standards are high.
Raday Relay, is one of the first recipients of a grant, and noted that "The 0x Ecosystem Acceleration Program provides early-stage projects access to technical resources that will help shorten development time, bringing the right products to market sooner. With both financial and technical support from the 0x team, the program is a great opportunity for companies interested in making an impact with the 0x protocol."
---
Grant, Not Equity
Crucially, 0x does not own any part of the project – providing further incentive to develop without constraint.
The Ecosystem Acceleration Program is more than just a cash grant, however: the cryptocurrency ecosystem has suffered as a result of too many founders receiving too much money, and not really knowing how to execute a business plan.
So to mitigate the possibility of failure, 0x is also offering project leaders access to business-critical functionality elsewhere, including legal and marketing resources, tech support from 0x developers, and "introductions to leading venture capital firms that could participate in the team's next funding round."
0x recently released 0x Instant, which makes it easier for dApp users to purchase ERC-20 or ERC-721-based cryptocurrencies from an app or website.
The ZRX token was also listed on popular U.S. cryptocurrency exchange Coinbase.
0x Instant makes sense considering that 0x is a protocol for trading tokens. By adding a few lines of code, dApps can streamline the process for onboarding users.
As a result, dApp creators no longer need to send their users to a third-party platform to convert ETH into another token and then move it to a wallet. 0x Instant streamlines the process and is already being used by popular sites like decentralized prediction market Augur with its REP token.
As an open protocol for asset exchange, 0x ultimately aims to support an ecosystem of interconnected exchanges and dApps that benefit from the network effect of a shared asset exchange infrastructure.
A full review of the 0x Protocol was recently published by the Crypto Briefing research team.
The author is not invested in any token or currency mentioned here, but holds other digital assets.