A Low-code Approach to Building NFT Marketplaces
Tatum saves time and money by reducing the complexity of building NFT marketplaces.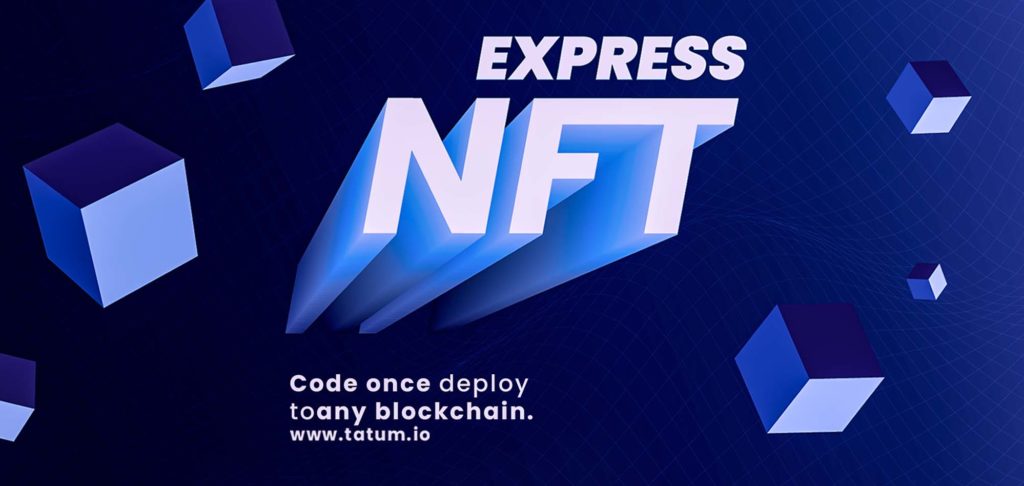 Key Takeaways
Increasing issues with centralization of NFT marketplaces are forcing creators to seek alternatives to sell their collectibles.
Non-blockchain developers need a solution to build NFT marketplaces without having to learn smart contract programming languages.
Tatum has recently launched a low-code feature that allows you to mint unlimited NFTs on 5 different blockchains.
After a huge breakout in 2021, non-fungible tokens have the potential to become part of our everyday lives when consuming content and interacting with apps including images, games, music and videos.
To illustrate this breakout, sales of NFTs reached some $25 billion in 2021, according to data from market tracker DappRadar.
What is an NFT Marketplace?
An NFT marketplace is a software application for selling and buying any kind of non-fungible token (NFT). It allows creators to showcase their work and investors to buy and own what's being offered.
NFT marketplaces work on public blockchain platforms, and rely on smart contracts to create NFTs.
Smart contracts are essentially executable programs on the blockchain that give NFTs their unique properties. You can think of them as both the blueprint and factory from which NFTs are created. To mint NFTs, developers normally need to be able to code, deploy, and interact with smart contracts.
Centralization, a growing concern with NFT marketplaces
The main goal of Decentralized Finance (DeFi) is to give users access to financial platforms without needing to rely on centralized entities that might not be trustworthy. Events like insider trading, the imposition of high sales fees or smart contracts freezing assets, are driving collectors to seek out alternative options for buying and selling non-fungibles. At the same time, even non-blockchain developers are looking for quickfire ways to mint their NFTs.
If we truly want to decentralize NFT markets, we must put the tools for building them in the hands of all the creators themselves, not just a small elite who have hard to match expertise and funds.
The traditional process of coding an NFT smart contract entails learning Solidity or other specific smart contract languages (e,g., Vyper). These programming languages themselves can be a major barrier to creating an NFT marketplace.
If you don't want to learn to code smart contracts, you can try to hire blockchain developers. But if you manage to find blockchain developers that are both experienced and available (a rare combination these days), then you'll have to allocate a significant amount of money to keep them on board.
Not to mention, deploying an NFT smart contract on the Ethereum blockchain can cost you anywhere from $400 to $1,000, depending on the cost of gas fees at any given moment. Imagine paying that much to deploy one, only to find out there was a bug and you'll have to do it again?
With Tatum, you can just start creating now
The experienced team of engineers at Tatum has found the perfect solution to these problems. NFT Express. A feature that allows you to mint as many NFTs as you want on 5 blockchains using Tatum's smart contracts instantly, without holding crypto, and without creating smart contracts.
Tatum's experienced blockchain engineers have coded, audited, and deployed smart contracts to Ethereum, Polygon, Celo, Binance Smart Chain (BSC), and Harmony, which are highly-secured, tested, and ready-to-use for any enterprise anywhere.
With NFT Express, all you need to do is send 1 simple API call to mint NFTs from Tatum's smart contracts. The blockchain transaction fees (gas fees) to pay for the minting are deducted from your paid Tatum plan. You don't need to deal with buying crypto or working with private keys (a common security concern when building NFT marketplaces).You can just instantly mint as many NFTs as you want on 5 blockchains.
One of the biggest advantages of using a low-code approach, is how quickly the community can respond to events in the NFT markets. It's a concept that means inclusivity for everyone.
If you're a developer and would like to build your own NFT marketplace, but haven't yet mastered the intricacies of web3 development, you're going to want to check out Tatum's guide on minting NFTs with one API call. Or if you're an enterprise and would like to connect with developers to help you build your NFT app, shoot an email to [email protected], and one of their solutions specialists will get back to you.