Adidas Partners With Coinbase, Obtains Sandbox Land
The footwear and clothing company is becoming increasingly interested in crypto.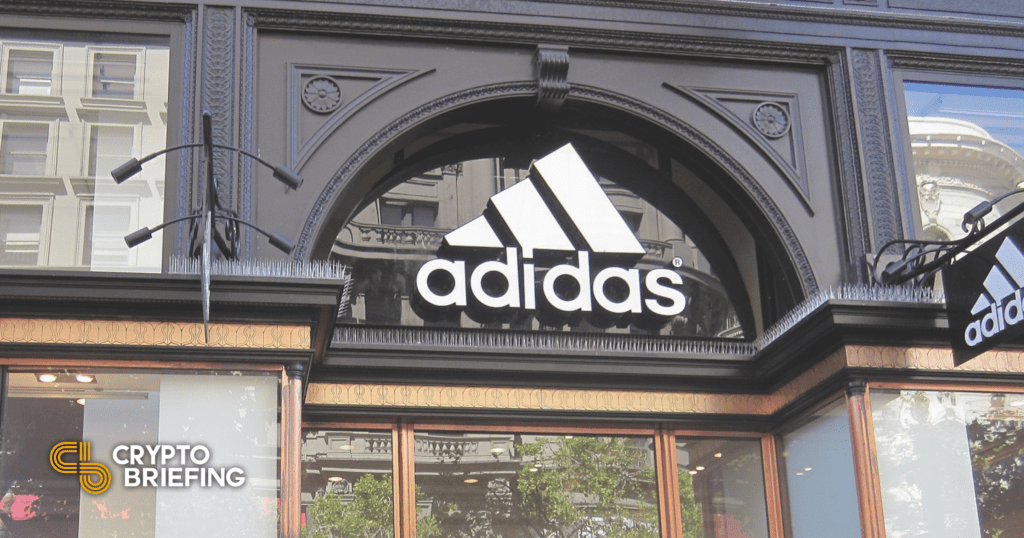 Key Takeaways
On Wednesday, Adidas announced that it would partner with the major cryptocurrency exchange Coinbase.
It has also announced its involvement with the Ethereum VR game The Sandbox, where it appears to own a parcel of land.
It is still unclear how Adidas' two blockchain-related efforts are connected, if they are indeed connected at all.
Footwear and clothing company Adidas has announced two new crypto endeavors with Coinbase and The Sandbox.
Adidas Announces Two Crypto Efforts
On Wednesday, Adidas stated that it is partnering with the crypto exchange Coinbase. It revealed little about the nature of the partnership, ending the tweet with: "Probably nothing."
Coinbase confirmed the partnership, as it replied "[Good morning]…Welcome to the party, partner!"
One day earlier, Adidas took note of the Ethereum-based VR game The Sandbox and suggested that it would build something in the game's virtual parcels of lands, calling the concept "AdiVerse."
It appears that Adidas already owns property on The Sandbox, as its name can be seen on a parcel of land at these coordinates. It is unclear whether it purchased this land, or whether the land was granted or allocated by The Sandbox.
Are Both Efforts Connected?
It is still unknown whether Adidas' partnership with Coinbase is related to its activity in The Sandbox. It is plausible that the company plans to spend cryptocurrency in The Sandbox; if so, Coinbase could help it make the required investment.
There are other possibilities. Adidas launched an NFT on POAP last week. It is possible that Coinbase is related to that effort, especially if Adidas plans to release a larger line of non-fungible tokens. Coinbase plans to launch an NFT marketplace, and Adidas could conceivably use that marketplace to distribute future NFTs.
The company could also use Coinbase to accept cryptocurrency as a form of payment, similar to what many other companies have done in the past through Coinbase Commerce.
However, all of these possibilities are ultimately speculative.
Disclaimer: At the time of writing this author held less than $100 of Bitcoin, Ethereum, and altcoins.