After Celsius, Binance Temporarily Halts Bitcoin Withdrawals
Binance has paused Bitcoin withdrawals over a "stuck transaction" that has allegedly caused a backlog on the Bitcoin network.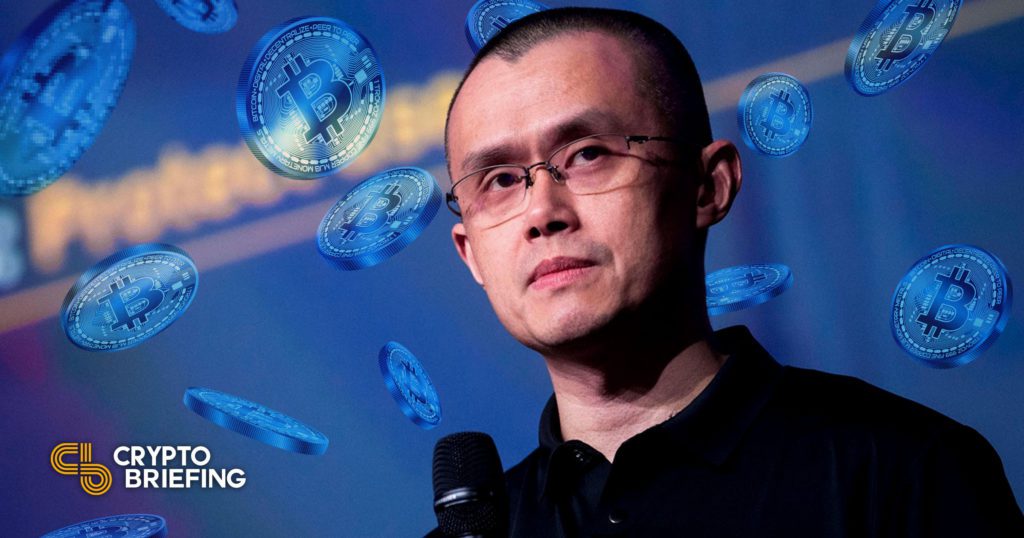 Key Takeaways
Binance has temporarily suspended Bitcoin withdrawals on the Bitcoin network.
The exchange said that the halt was due to an "earlier batch of transactions getting stuck from low transaction fees," and that the issue would be resolved promptly.
The timing of the incident has raised concerns within the Bitcoin community that Binance might be suffering from a liquidity issue similar to Celsius.
The world's largest crypto exchange, Binance, seems to have further exacerbated the market panic triggered by Celsius' liquidity fiasco by temporarily suspending Bitcoin withdrawals over an alleged "stuck transaction."
Binance Suspends Bitcoin Withdrawals
Binance is blaming a "stuck transaction" for a temporary Bitcoin withdrawal halt.
The exchange's CEO, Changpeng "CZ" Zhao, reported the temporary suspension earlier today on Twitter, saying that the issue would be fixed and withdrawals resumed within 30 minutes. However, after 30 minutes passed with no signs of Bitcoin withdrawals resuming, Zhao followed up his initial tweet with another, explaining that the suspension only impacted the Bitcoin network and that resolution would likely take longer than expected.
Temporary pause of $BTC withdrawals on #Binance due to a stuck transaction causing a backlog. Should be fixed in ~30 minutes. Will update.

Funds are SAFU.

— CZ 🔶 Binance (@cz_binance) June 13, 2022
"Likely this is going to take a bit longer to fix than my initial estimate. More updates soon. Thanks for your patience and understanding," he wrote. Binance's Bitcoin withdrawal suspension comes hours after one of the largest crypto lenders in the industry, Celsius, announced that it would freeze all asset withdrawals due to what now appears to be a cash-flow insolvency situation. Despite being unrelated, the timing of these two incidents seems to have further exacerbated the general panic in the crypto market, leading some community members to suspect that Binance may also be dealing with a liquidity crisis.
Years-long speculation that cryptocurrency exchanges may be using fractional reserve systems—allowing customers to trade in "naked" Bitcoin that exists only on their internal books—have begun resurfacing on Twitter. The speculations, however, are not supported by any hard evidence. In a statement published on the Binance website roughly an hour after the freeze on withdrawals, Binance reiterated that the halt was due to a network processing issue. "This [temporary suspension] is due to an earlier batch of transactions getting stuck from low transaction fees submitted and hence, resulting in a backlog of Bitcoin (BTC) network withdrawals," the exchange said.
While Binance hasn't shared the hash of the specific transaction or batch of transactions supposedly stuck in Bitcoin's mempool (a waiting area where submitted Bitcoin transactions await confirmation by miners), Blockchain.com data indicates that there has been a significant spike in the network's mempool size over the past few hours, making Binance's explanation appear plausible.
It's difficult to judge how much of an effect, if any, Binance's Bitcoin withdrawal halt has had on the crypto market. Friday's 40-year high inflation report, the Celsius withdrawal freeze, and more general macroeconomic woes have all weighed heavily on Bitcoin in recent days. The largest cryptocurrency on the market is currently trading for around $23,079, roughly 18% down from its daily high of $28,196.
Disclosure: At the time of writing, the author of this piece owned ETH and several other cryptocurrencies.