Amazon AWS Outage Affects Multiple Exchanges
At least five cryptocurrency exchanges have experienced downtime.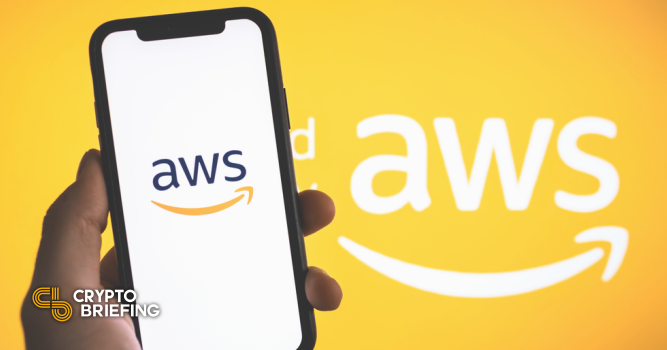 Key Takeaways
Amazon Web Services (AWS) experienced an outage today.
At least five crypto exchanges including Binance, Huobi, Kucoin, BitMax, and FTX saw outages.
This is not the first incident of its type.
An Amazon Web Services (AWS) outage affected trading, withdrawal, and deposits on multiple cryptocurrency exchanges today.
Exchanges Report Failures
Binance CEO Changpeng Zhao drew attention to the AWS outage on Twitter, noting that his exchange is "barely holding up" and that employees are working to resolve the issue.
Zhao added that the issue affected balance synchronizations for a "small number of users." Binance has not published an official statement, and it is not clear whether the issue is related to previously reported Ethereum congestion issues.
Huobi Global was also impacted by the AWS failure. It noted that "some users' login and trading are affected," but assured users that their account balances have not been affected.
Kucoin reported issues from the AWS failure as well, noting that deposits and withdrawals on the site have been delayed. Its trading services, however, have not been affected.
BitMax also observed issues with AWS, suggesting that it will resolve the issue within 48 hours.
Finally, FTX CEO Sam Bankman-Fried reported an AWS outage but noted that the exchange has been restored to functionality. "We'll be fine as long as AWS stays up, he wrote on Twitter. "[We] will update if there are further AWS issues."
Kraken, meanwhile, has reported degraded performance on its Futures platform and its USDC funding gateway. However, it did not mention whether AWS played a part in those failures.
Is AWS Reliable?
According to Amazon Web Services, issues began at 07:09 AM PST at Amazon Elastic Compute Cloud (Tokyo) when systems began to overheat. Those issues were largely resolved by 11:26 AM PST.
Similar AWS outages have affected crypto exchanges in the past. Coinbase, which did not report an outage today, was affected during a previous incident in November 2020. Other AWS incidents affected Xapo in March 2017 and multiple exchanges in August 2019.
These incidents have led critics to suggest exchanges move to decentralized infrastructure. However, since these failures have had no lasting affect on the cryptocurrency market, a transition to alternative services seems unlikely.
At the time of writing this author held less than $75 of Bitcoin, Ethereum, and altcoins.
This article was edited to reflect that fact that Binance has officially confirmed ETH congestion.