Bitfinex IEO Platform To Launch Ampleforth Synthetic Commodity
Elastic supply suggests rethink of crypto economy.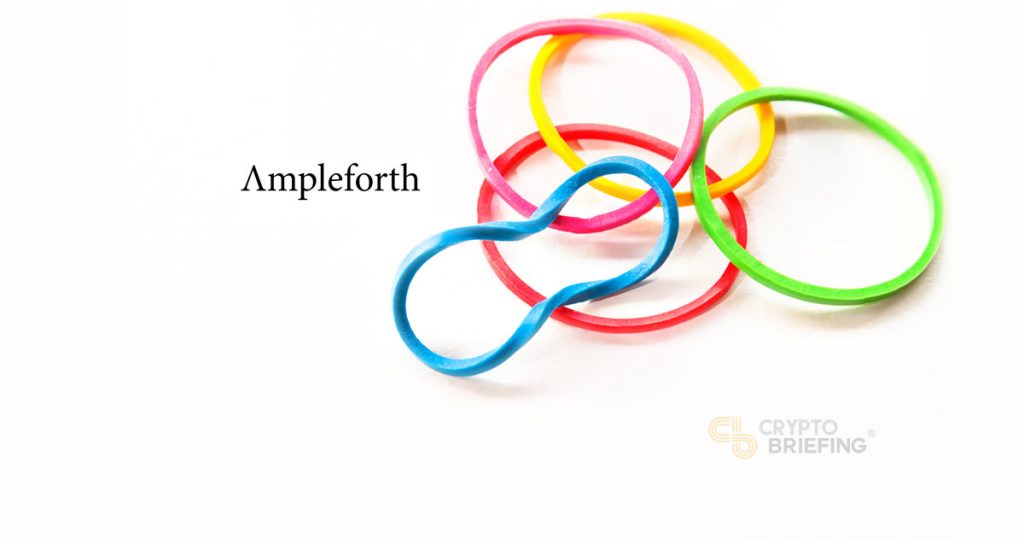 The inaugural sale on Bitfinex's new IEO platform has been unveiled. Ampleforth is a means to hold value in an asset uncorrelated to the traditional market, and suggests that the 'Tokinex' platform may be designed for more sophisticated investors.
Ampleforth (AMPL) is a synthetic commodity, which aims to become a global reserve store of value. It's independent of mainstream markets, which could mean it will acts as a shelter during economic downturns – but crucially with an elastic supply, allowing its purchasing power to remain relatively steady long-term.
Amples use a series of whitelisted oracles to maintain parity with the purchasing power of the 2019 US dollar. Brandon Iles, the project's engineer and architect, explained that effectively "freezing value in time", shelters holders from the gradual devaluation of fiat currency.
Coinbase's Brian Armstrong and Pantera Capital are both backers. "Ampleforth is interesting because there's not another asset like it," said Paul Veradittakit, partner at Pantera. "[T]here needs to be an option like AMPLs, which could reduce risk for the entire space, and potentially attract more institutional interest."
Ampleforth's discussions with the iFinex team began long before they were aware of the IEO platform. CEO Evan Kuo said they had "demonstrated a genuine interest from the beginning".
Ethfinex co-founder, Will Harborne, explained to Crypto Briefing that what went on to become Tokinex was initially created in 2018, but was shelved because of the bear market.
When Binance Launchpad reinvigorated the crowdfunding space, Tokinex went back into development. In order to ensure users could have access to high-quality projects, the platform hires independent researchers in order to pre-vet applicants.
The IEO space is rapidly filling up. Binance, Huobi, OKEx and Bittrex all have their own IEO platforms. Crypto Briefing asked Harborne whether Tokinex saw itself as a competitor. He admitted that there was some level of overlap, but said: "we feel very much like it's for informed investors."