Ankr Partners With Pocket Network To Propel Web3 Infrastructure
This partnership is a major push towards a fully decentralized infrastructure for the Web3 ecosystem.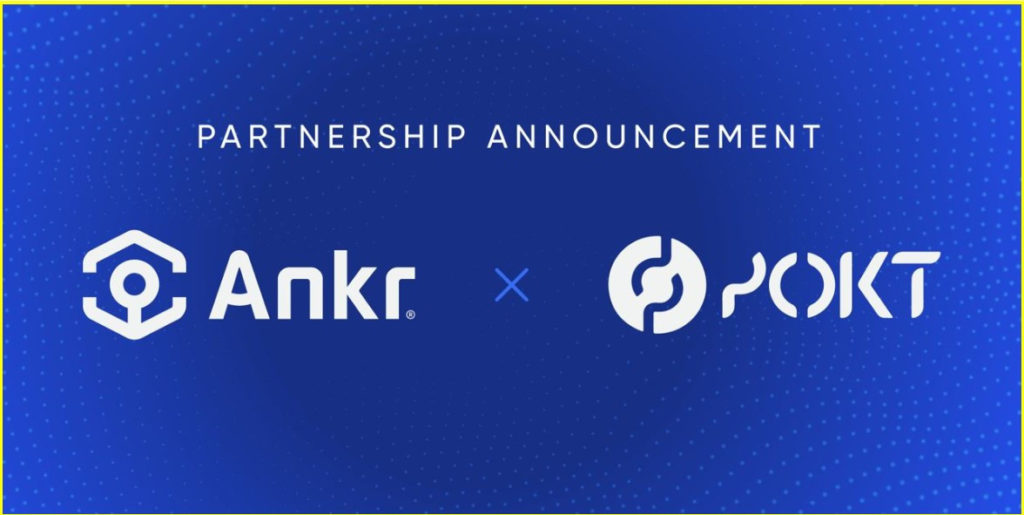 Ankr, one of the world's fastest-growing Web3 infrastructure providers, officially announces its partnership with Pocket Network, a blockchain data ecosystem for Web3 dApps. This partnership is a major push towards a fully decentralized infrastructure for the betterment of the entire Web3 ecosystem.
Pocket Network and Ankr Join Hands
Given that Ankr and Pocket Network are among the biggest advocates for creating a decentralized node infrastructure to align with the truest ethos of Web3, it was only a matter of time before they joined hands. Pocket Network has become a node provider on the Ankr Protocol, allowing its node runners to earn revenue by supplying nodes to the Ankr Protocol network.
Ankr and Pocket Network have combined their strengths to enable the thousands of builders, wallets, and dApps interacting with blockchains via their RPC services to reach a high-performance and fully decentralized pool of nodes. The Ankr Protocol allows whitelisted providers to supply nodes to its network, with Pocket Network being the most decentralized and largest provider added yet.
Greg Gopman, the Chief Marketing Officer at Ankr, said:
"Bringing Pocket onto the Ankr Protocol marks a new era of coverage and decentralization for Ankr and our clients. We love what Pocket has started and the passionate community they've fostered. We're thrilled to have them join on our journey to create the best Web3 Infrastructure solutions."
Pocket Network boasts a globally distributed network of 44,000 nodes. Now it has become one of the go-to node providers serving blockchain requests coming through Ankr Protocol to both the Harmony and IoTeX chains. The more traffic that Pocket Network serves, the better it is for their native token, POKT. It gives a strong incentive to Pocket Network's developers, token holders, and node providers.
In the very first week of the partnership, Pocket Network has seen a 30% jump in usage in its Harmony and IoTeX nodes.
Ankr Protocol serves an average of six billion blockchain requests per day across more than 50 chains. Following the partnership, Ankr Protocol will become more distributed than ever before, giving users anywhere the lowest latency connections. It will result in developers and dApps connecting to the most popular blockchains in the fastest and most decentralized manner possible.
As Ankr continues to decentralize its infrastructure and diversify node providers, this collaboration allows it to serve Web3 as a more collaborative protocol versus a centralized entity.
Pocket Network is a blockchain data ecosystem for Web3 applications that uses cost-efficient economics to coordinate and distribute data at scale. With Pocket, the use of blockchains can be simply integrated into websites, mobile apps, IoT (Internet of Things), and more, giving developers the freedom to put blockchain-enabled applications into the "pocket" of every mainstream consumer.