Anthony Hopkins Will Star in NFT-Based Tech Thriller
"Zero Contact" will be among the first films distributed as a blockchain token.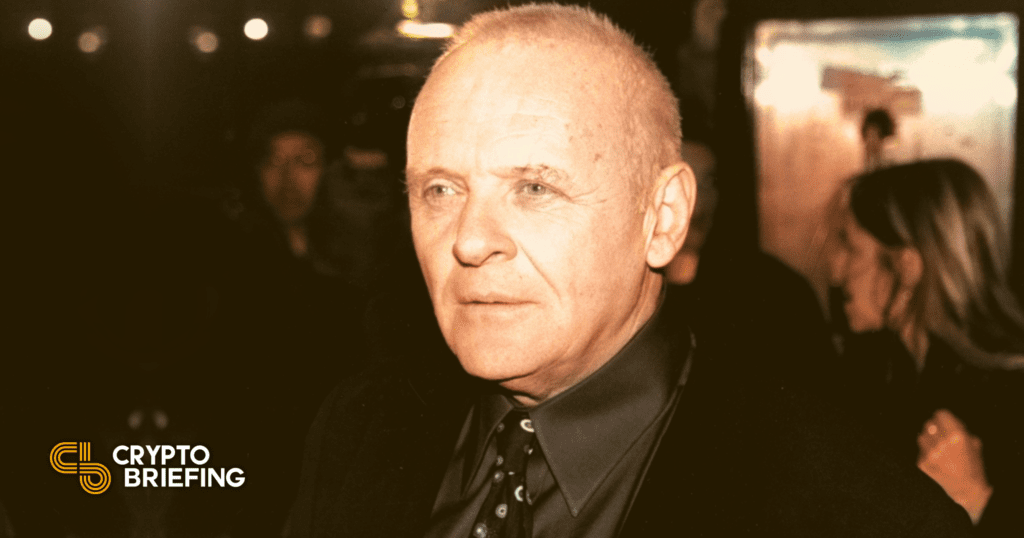 Key Takeaways
Anthony Hopkins will star in a film called "Zero Contact," which will be distributed as a blockchain-based NFT.
This format will allow viewers to own their copy of the film while also preventing unauthorized distribution.
The film will premiere on Vuele by early August.
An upcoming film starring Anthony Hopkins will be distributed as a non-fungible token (NFT), according to Deadline.
Hopkins Will Star in "Zero Contact"
Titled "Zero Contact," the film stars celebrated actor Anthony Hopkins alongside Veronica Ferres, Aleks Paunovic, Lilly Krug, TJ Kayama and Martin Sternmark. It was shot through Zoom as a result of the shutdowns surrounding the COVID-19 pandemic.
The film's plot follows "five characters … connected only by their devotion to tech titan Finley Hart (Hopkins). They are forced to work together to shut down Hart's secret invention."
Hopkins is best known for his roles in "The Silence Of The Lambs" and "The Elephant Man," with recent roles in "The Two Popes," "Thor: Ragnarok," and" Transformers: The Last Knight."
"Zero Contact" is set to premiere by early August.
One of the First NFT Films
"Zero Contact" will be the first film distributed through Vuele, a streaming platform that aims to create a marketplace for NFT movies. According to the film's producer, Rick Dugdale of Enderby Entertainment, this will create scarcity and prevent piracy.
NFTs can be freely traded but not duplicated, giving owners control over their purchases without allowing for inauthentic distribution.
The film is one of the first to use this distribution model. In April, Kevin Smith announced that his next film, "Killroy Was Here," would be released as an NFT. Around the same, an indie film called "Lotawana" was also announced with NFT-based distirbution.
Elsewhere, Mila Kunis has also announced her participation in an NFT-based animated web series called "Stoner Cats."
Disclaimer: At the time of writing, this author held less than $75 of Bitcoin, Ethereum, and altcoins.