ApeCoin Community Overwhelmingly Votes to Stay on Ethereum
The community is reluctant to deprive itself from the security and liquidity afforded by Ethereum and will probably privilege Layer 2 solutions.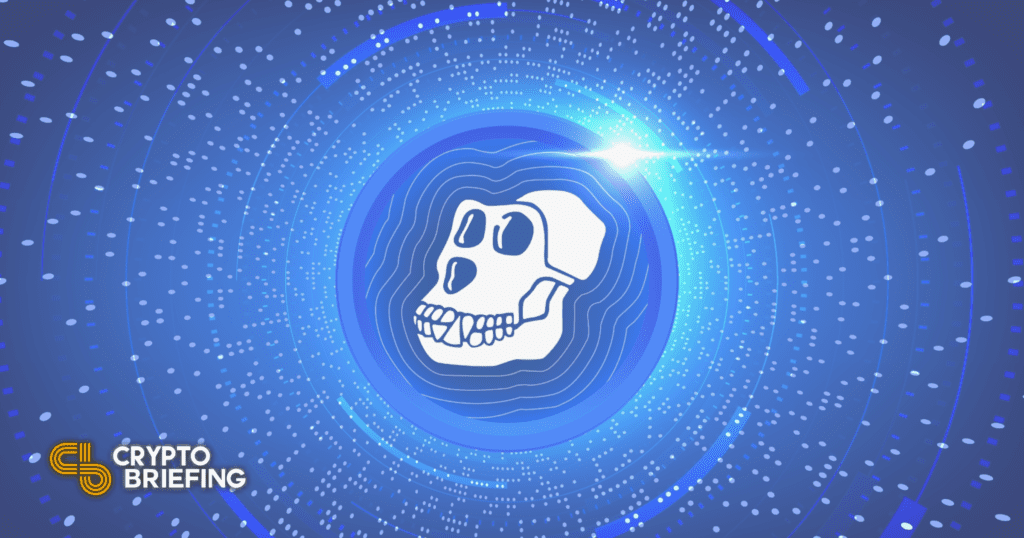 Key Takeaways
The ApeCoin community is currently voting on whether to stay in the Ethereum network despite recent gas fee issues.
The proposal argues leaving Ethereum would separate ApeCoin from the rest of Yuga Labs' network of products, including the Bored Ape Yacht Club NFTs.
The debate comes after Yuga Labs' Otherdeeds land sale cost minters more than $177 million in fees.
A new proposal by the ApeCoin DAO to stay on Ethereum has gained overwhelming community support. It comes as a response to Yuga Labs' suggestion that ApeCoin should migrate to its own chain for scaling purposes.
Leaving Ethereum Would Be "Catastrophic"
The ApeCoin community is currently voting on a new proposal to stay on Ethereum despite the project's recent difficulties with gas fees.
The proposal, which was submitted on May 1 by ApeCoin DAO member ASEC, states that "migrating to a different chain is a costly, risky, and complex endeavor with many moving parts that may, if not thoughtfully considered, result in catastrophic loss, or at worst, abandonment by Yuga Labs and other entities that would otherwise [be meaningful] to ApeCoin."
Yuga Labs, the company behind the popular Bored Ape Yacht Club NFT collection and Otherside Metaverse project, posted on Apr. 30 that it was "abundantly clear that ApeCoin… need[ed] to migrate to its own chain" following the enormous spike in gas prices during the Otherdeeds land mint. While the company raked in over $310 million from the sale of its plots, minters ended up paying over $177 million in fees and clogging up Ethereum.
Avalanche was prompt to respond by offering the ApeCoin community to migrate to an Avalanche subnet, which it claimed would increase speed, reduce gas fees, enable a better user experience, and accrue value to the APE token. The proposal was shared by Avalanche Labs founder and CEO Emin Gün Sirer on Twitter, who commented that "ApeCoin would be fantastic as an Avalanche subnet."
However, the ApeCoin community doesn't seem interested. The proposal to stay on Ethereum currently has 99.65% of votes in favor and 0.35% of votes against, though only about 340,000 ApeCoin tokens have been committed so far out of a supply of 1 billion.
The proposal notably suggests using an Ethereum Layer 2 as a solution to gas fees, arguing that moving away from the chain upon which Yuga Labs' NFT projects reside would be detrimental to ApeCoin in terms of liquidity, security, and network effects. It points to Optimistic Rollups (such as Optimism and Arbitrum) or ZK-Rollups (such as Starknet or zkSync) as potential new ideas to keep ApeCoin in the Ethereum ecosystem.
One possible solution for the ApeCoin community is Immutable X, which officially submitted a proposal on the ApeCoin Governance Forum on May 25 for the project to migrate to its Layer 2. Immutable X specializes in scaling NFTs with strong liquidity and has already attracted top blockchain games such as Illuvium, EmberSword, and Gods Unchained. The proposal was well-received by the community on the ApeCoin Forum.
Disclosure: At the time of writing, the author of this piece owned ETH and several other cryptocurrencies.