Authtrail Announces An Invitation-Only Community Round To Distribute 30 Million AUT Tokens
Authtrail is a Moonbeam-based, market-ready data integrity platform that helps enterprises improve their data integrity cost-effectively.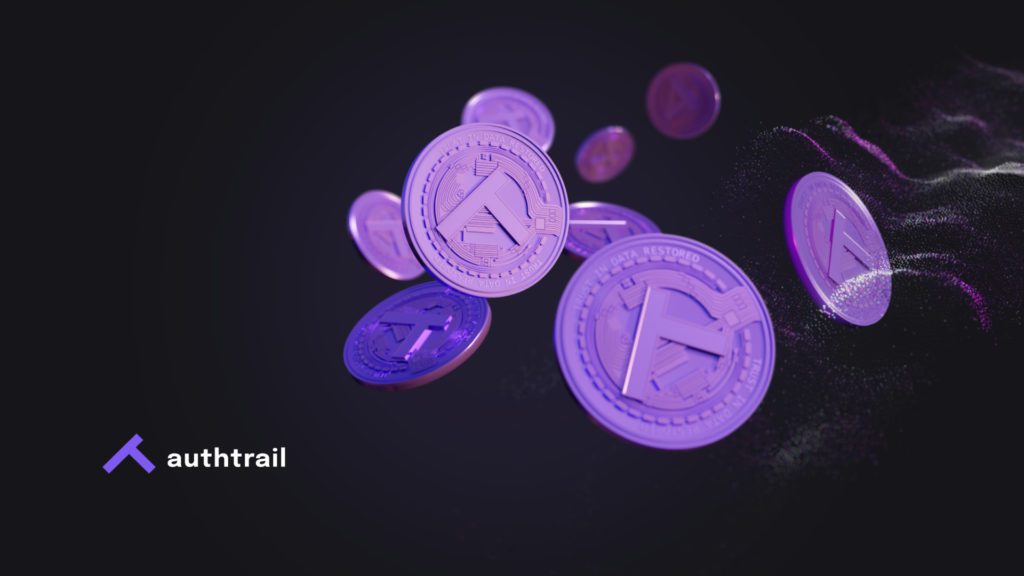 Authtrail, a blockchain-based data integrity SaaS platform, designed to add integrity and quality to enterprise data, has announced an invitation-only Community round to further boost their Web3-based platform adoption. After raising $3.6M from multiple VCs and angel investors in 2021, the exclusive Community round will be a one-time opportunity for contributors to acquire AUT tokens at a considerably lower price than the rest of the public that will participate later on in the public Crowdsale. The upcoming Community will distribute 30 million $AUT tokens to whitelisted community members, raising an additional $6M.
Authtrail Bridges the Gap Between Valuable Enterprise Data and Blockchain Technology
Authtrail is a Moonbeam-based, market-ready data integrity platform that helps enterprises improve their data integrity cost-effectively, and thus optimizes performance and boosts their market reputation. The Authtrail platform ensures data integrity through hashing and anchoring data on the blockchain network and is one of the first real-life cases of Web3 adoption at the enterprise level.
Powering the Authtrail ecosystem is the AUT utility token. It supports data hashing and anchoring on the Authtrail platform. Additionally, the token's value is linked to platform adoption: more users means a higher token usage, driving up the potential value of AUT.
The upcoming Community round allows early exposure to the AUT token. There will be two individual rounds during this event:
Community Firstcomers Round: for the first 1,000 contributors. Contributions start at $1,000 and are capped at $5,000 per user.
Community Round: first-come, first-serve basis. Contributions start at $1,000 and have no upper cap.
During the Authtrail Community round, a total of 30 million AUT – of the maximum supply of 150 million AUT – will be made available. Tokens will be priced at $0.2 per AUT, which is half the price of the token in the Public round.
Tokens will adhere to a vesting schedule of twelve months, with a three-month cliff and equal vesting in months 4-12.
The Community round is only accessible to Authtrail community members and requires whitelisting.
The Community round is not available to residents in the United States, Canada, the People's Republic of China, the Democratic People's Republic of Korea, Cuba, Syria, Iran, Sudan, the People's Republic of Crimea Region of Ukraine, and Singapore.
Authtrail bridges the gap between valuable enterprise data and blockchain technology. By anchoring data in bundles to the blockchain network, Authtrail enables faster and cheaper blockchain transactions compared to other solutions.
Enterprises can integrate this new solution by foregoing the need to deal with complex code snippets. Instead, Authtrail's intuitive integration and user interface make the transition a breeze. Users benefit from a complete overview of enterprise or product data history without compromising security or capacity.
With Authtrail, companies can gain a new competitive edge – while continuing their business as usual, they show they can be trusted and collaborated with, can easily access relevant and verified data internally, and help end-users, auditors, and/or regulators to gain trust in their data.
In other words, Authtrail helps digitized organizations boost productivity thanks to more efficient daily operations while minimizing the cost of data management at large. This way, quality and trustworthy data, guaranteed by Authtrail, builds better businesses and opens new growth opportunities.