Bakkt Doubt: NYSE Operator's Hesitation May Be A Crypto Blessing
Bakkt may have suffered a series of setbacks, but will they ultimately prove to have been beneficial?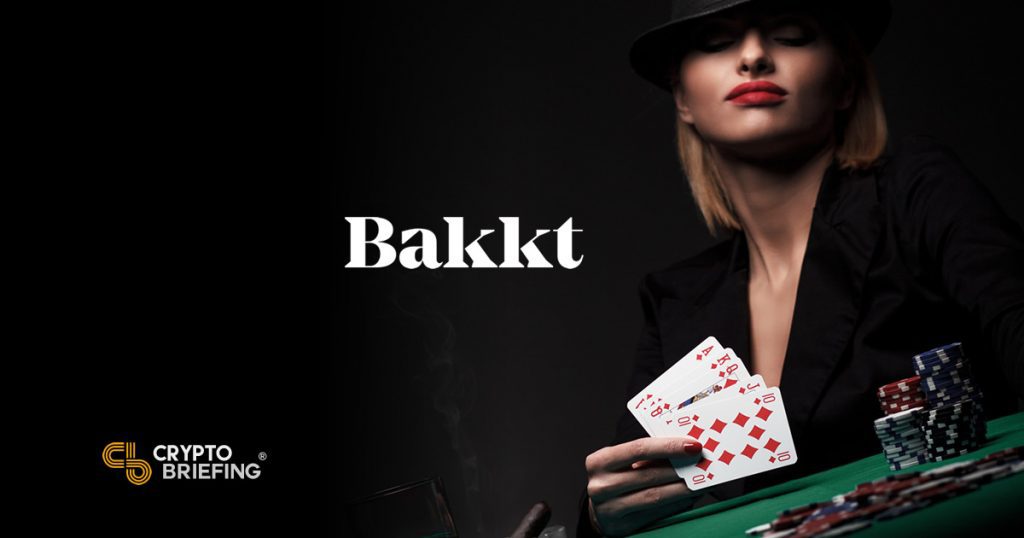 ICE, the operator of the New York Stock Exchange, has delayed the launch of Bakkt several times. The creation of a federally-regulated marketplace for digital currencies has long been regarded as a major milestone towards institutional and mainstream adoption, with cryptocurrency markets on tenterhooks awaiting its launch.
As vexing as those delays were, they may have made Bakkt worth the wait. Despite the impatience of crypto investors, regulators could have done Bakkt a favor by delaying the launch until after crypto winter.
---
Launch Put On ICE
Intercontinental Exchange first announced plans to launch Bakkt in August of 2018,. Subject to CFTC approval, its original launch date of one-day bitcoin-settled futures contracts was set for November. Those expectations were, to put it mildly, a little optimistic: the project faced a series of delays, each pushing the launch a little further back.
On October 22, in a since-withdrawn press release, ICE announced a slight delay that would see it launch on December 12. An extract from the press release stated:
"ICE Futures U.S., Inc. will list the new Bakkt Bitcoin (USD) Daily Futures Contract for trading on Wednesday, December 12, 2018. The Bakkt Bitcoin (USD) Daily Futures Contract is a physically-settled daily futures contract for bitcoin held in Bakkt LLC, ICE's Digital Asset Warehouse, and will be cleared by ICE Clear US, Inc."
On November 21, the company announced another delay – this time to January, 2019. They cited the workload required to obtain regulatory approval as the cause of their delay:
The level of collaboration at the exchange, customer, and regulatory levels are unprecedented in terms of engagement and effort in the institutional cryptocurrency markets."
Then, in a Feb 7 ICE earnings call, CFO Scott Hill revealed the platform was aiming for a late 2019 launch, some twelve months after initial plans.
---
Regulators, Not Money, Have Been The Stumbling Blocks
Bakkt has no shortage of backers, with Boston Consulting Group, Mike Novogratz's Galaxy Digital, Horizons Ventures, Microsoft's venture capital arm, Pantera Capital, and Starbucks all standing behind ICE's foray into crypto.
But the heavy-hitters have been no match for the Commodity Futures Exchange Commission. While more receptive to cryptocurrency than their securities counterpart, the SEC, the CFTC has continued to keep Bakkt on ice.
---
CFTC Inadvertently Shielded Bakkt From the Crypto Winter
The 2018 bear market demonstrated little mercy. Galaxy Digital's miserable 2018 saw the OTC crypto trading desk and investment and VC company lose almost $50 million in crypto from Q1 to Q3 in 2018.
Bakkt is doing everything it can to placate the concerns of regulators over custody and security, areas that have often failed cryptocurrency industry. In an April 30 Medium post, Bakkt COO Adam White announced the company has put in place three custodial arrangements to ease the concerns regulators have over crypto security.
The company has filed with the New York Department of Financial Services to become a Qualified Custodian for digital assets. It has aligned with BNY Mellon to store bank-secured private keys. And, as reported by Crypto Briefing, it has acquired Digital Asset Custody Company (DACC) in a bid to enhance its capacity to provide secure custody solutions to institutional investors.
As Bakkt leaves no stone unturned to meet regulators' needs, the long series of delays has perhaps proven a blessing in disguise. The CFTC is entrusted with fostering "open, transparent, competitive, and financially sound markets… to protect market users and their funds, consumers, and the public from fraud, manipulation, and abusive practices."
In its pursuit of that mission, the CFTC may well have inadvertently shielded Bakkt from the icy crypto environment of 2018.