Bakkt To The Futures: Bitcoin-Settled USD Pairs To Go Live On Dec 12th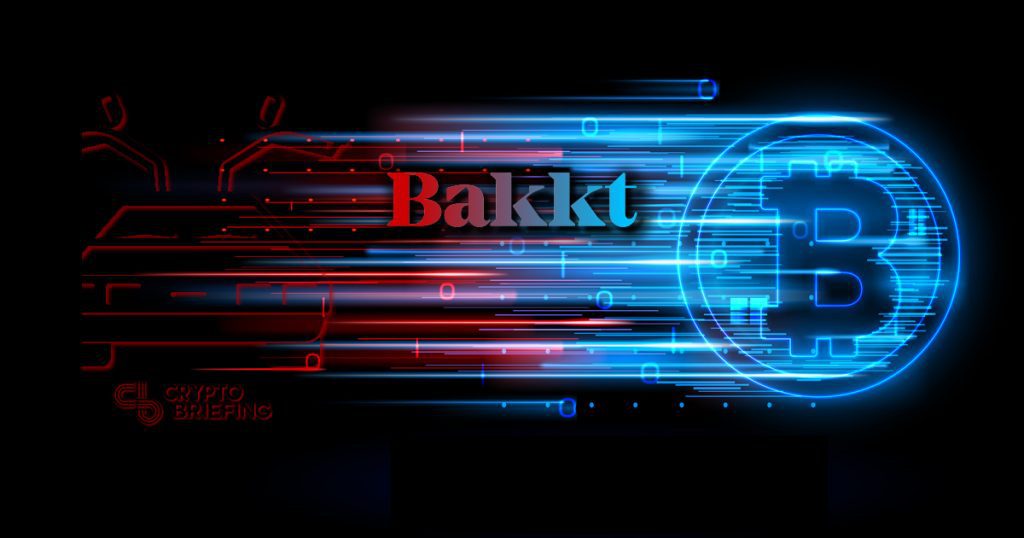 The Intercontinental Exchange (ICE) announced it will tentatively begin trading daily Bitcoin futures on December 12th, 2018. Bitcoin (BTC) is to be paired with the US Dollar, via the Bakkt platform, and held in ICE's Digital Asset Warehouse. The launch date is not yet concrete as ICE's Bitcoin futures trading is pending approval from the Commodity Futures Trade Commission (CFTC).
The CFTC is an entity that "aims to protect market users and their funds, consumers, and the public from fraud, manipulation, and abusive practices." It primarily covers products subject to the Commodity Exchange Act (CEA), and hasn't released any new information on Bitcoin since March of 2018.
ICE, via Bakkt, will offer the first physically delivered daily futures contracts on Bitcoin traded with the dollar. According to Investopedia, physical delivery is a term for a "futures contract which requires the actual underlying asset to be delivered upon the specified delivery date."
This means, unlike the Chicago Board Options Exchange (CBOE) and Chicago Mercantile Exchange (CME), ICE's BTC futures contracts will settle in BTC, not cash.
While this is positive news, do the readers collectively remember what happened the last time large traditional US-based financial exchanges incorporated Bitcoin into their offerings?
Bitcoin futures began trading on the CBOE on December 12th, 2017, and via CME on December 18th, 2017. According to the Bitcoin chart at CoinMarketCap, the price of Bitcoin peaked at $17,644.60 on December 12th, 2017, and $19,187.70 on December 18th, 2017. In December of 2017, Bitcoin (and the cryptocurrency market as a whole) reached the peak of its irrational exuberance, priced at $20,089.00.
Speculation was rampant in November of 2017 when news began circulating about futures contracts entering the cryptocurrency markets. Can we expect to see something similar in 2018?
---
This time is totally different… not.
Is this a step in the right direction for the digital and cryptocurrency asset class as a whole? Absolutely. ICE's Bakkt Bitcoin futures contracts will undoubtedly expand the offerings of traditional futures markets. In fact, the lack of a "significant size" of Bitcoin futures offerings was largely stated as a reason the SEC didn't approve 9 ETF's proposed in 2018.
However, others don't believe the introduction of another financial product will inflate the Bitcoin market, but rather minimize sharp volatility in the digital asset markets. One such Japanese economist, Yukio Noguchi, doesn't believe there will be another rapid surge in prices because Bitcoin can be traded on futures.
Further, the Federal Reserve Bank of San Francisco has stated a market for Bitcoin derivatives allows for pessimistic traders to "bet on a bitcoin price decline, [via the ability to buy and sell] contracts with a lower delivery price in the future than the spot price." Prior to the introduction of the future's markets, only optimistic speculators were able to purchase Bitcoin, in the hopes its price would go up, in some sort of self-fulfilling prophecy.
Even though Bakkt is backed by the owner of the New York Stock Exchange (which happens to be ICE), Microsoft, Boston Consulting Group, and Starbucks, investors shouldn't blindly take this announcement as a sounding call for a bull run. Some intelligent minds believe futures markets push down the speculative pricing of digital assets such as Bitcoin.
Was the announcement of Bitcoin listing on futures contract markets a reason for the massive speculative bubble of late 2017? Were the futures contract really what began deflating the bubble? The author doesn't know.
What the author does know, is anyone who tells you they know the exact future price of Bitcoin or how markets will react to the Bakkt news with absolute certainty is probably full of it, and should not be paid any attention.
Do your own research, and remember what John Maynard Keynes reportedly said, that the "markets can remain irrational longer than you can remain solvent."
The author is invested in Bitcoin.