Bananacoin Makes An Appealing Cryptocurrency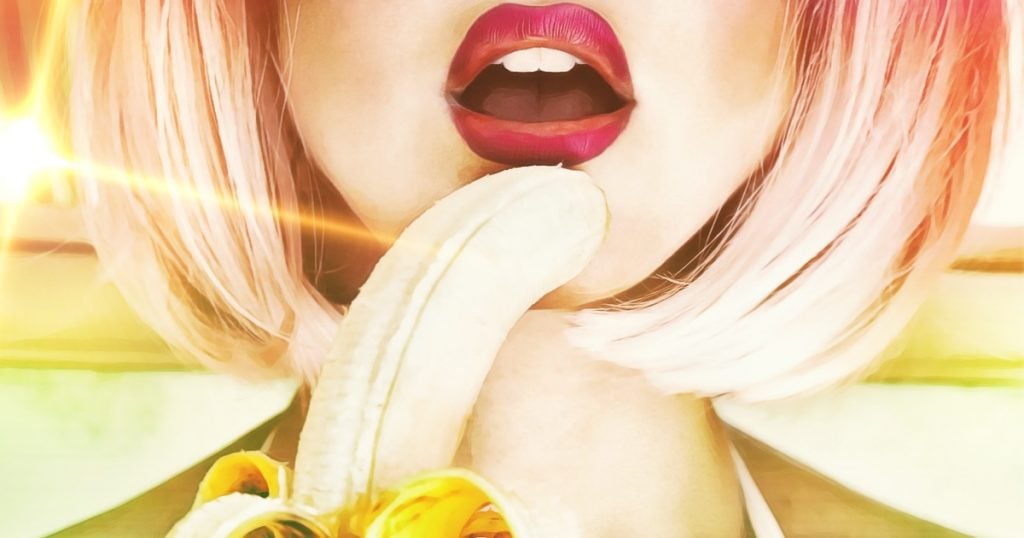 Bananas have a problem. They're susceptible to fungus, and in Southeast Asia, crops have been suffering as a result. Now, there are 180 currencies recognized as legal tender by the United Nations. Even countries formerly (and pejoratively) known as Banana Republics get their own official coins.
None of them are cryptocurrencies.
And with over 1500 cryptocurrencies currently trading on the market, there are bound to be some weird ones.
Bananacoin is the latest to hit the market, and it's creating quite a stir. It uses the Ethereum blockchain to distribute tokens, and as of January 30, over 3.75 million of the 14 million available tokens have sold.
Unlike the king of memecoins, Dogecoin, or a misguided effort like Potcoin, this is a real cryptocurrency. In fact, the price of Bananacoin is tied to banana prices. This makes it a different type of investment than most cryptos.
It may all sound highly unlikely, but if Eddie Murphy taught us anything in Trading Places, it's that fruit can make or break millionaires.
The World Has Gone Bananas
Over 100 billion bananas are eaten around the world every year. According to the FAO, 5.5 million hectares of land are dedicated to producing 117.9 million tonnes of bananas. And global production has increased at a compound annual rate of 3.7 percent since 2000.
Banana production costs are comprised of labor, fertilizer expenses, and phytosanitary control. Exports generate $8 billion each year and account for 15 percent of the banana market. However, several forms of a Fusarium wilt fungus have been destroying banana crops, particularly in Malaysia, the Phillippines, and China.
The Philippines has the highest per capita consumption rate of bananas in the world, at 60kg/year per person. Americans eat 12.25kg/year if you need a reference point. China is a large consumer as well. While the World Banana Forum (it's a real thing, we promise) tackles the fungal problem, two Russian entrepreneurs (Oleg Dobrovolsky and Alexander Bychkov) teamed up with a Thai agronomist to resolve the issue through capitalism.
A Banana By Any Other Name Would Taste As Sweet…
The most common variety of banana in the U.S. is the Cavendish, which we simply (unimaginatively?) call a banana.
However, there are over 1000 different banana varieties in the world. Bananacoin is backed by the Lady Finger banana, which is also known as Sugar bananas, Fig bananas, Date bananas, Sucrier, Niinos, and Bocadillos. It's a smaller, sweeter variety very popular in Southeast Asia.
While the Lady Finger banana is very susceptible to the Fusarium fungus, it hasn't reached Laos, where the Bananacoin project is based.
The developers plan to use the investment to increase their farm land from 100 hectares to 360 hectares over the next 18 months.
Mainland China and the Philippines are the second and third largest banana-producing countries in the world, but they can't keep up with demand, especially while fighting Fusarium. Bananacoin HQ plans to export their bananas to these ravaged areas.
The risk, of course, is investing in a single grow operation in a landlocked country that borders China. If the Fusarium fungus spreads to this farm, you could end up losing your shirt.
Still, Bananacoin offers one of the tastiest exit strategies in cryptocurrency. Should you decide to cash out, you can either sell your token for the market price or get an actual kilogram of bananas.
Maybe George Bluth was right after all. There's always money in the banana stand.
(We do not hold any financial interest in Bananacoin, though there may be some bananas in the kitchen.)