Bancor Reveals Lower Fees, Unlimited Deposits for Version 3
Bancor, the first decentralized exchange in DeFi, has revealed the first details of its third version of the protocol, dubbed "Bancor 3."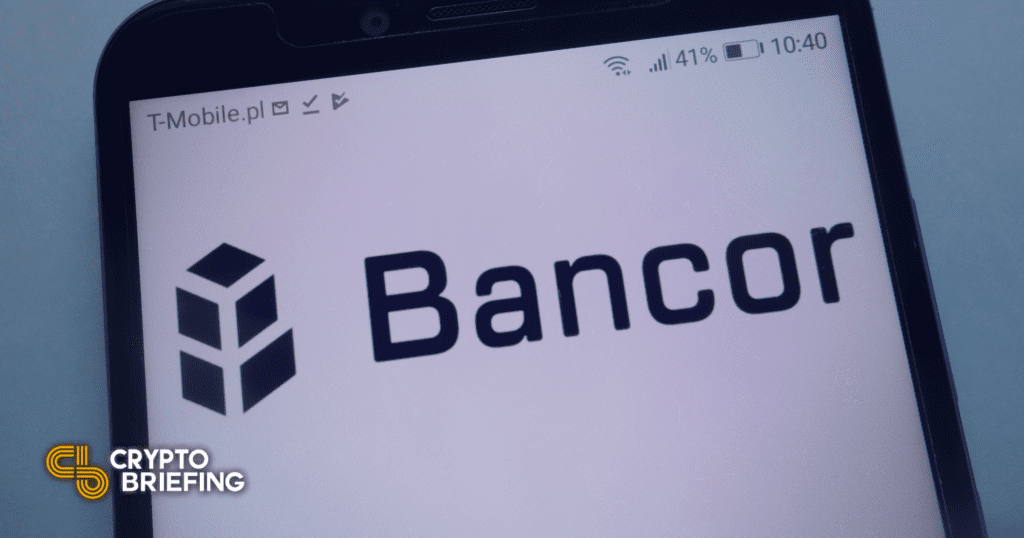 Key Takeaways
Bancor has unveiled details of its much-anticipated version three upgrade.
Bancor 3 will feature instant impermanent loss protection, auto-compounding rewards, dual-sided rewards, and gas cost optimizations, among other features.
The upgrade is set to roll out in three phases, targeting deployment of the first phase for early 2022.
Bancor, a decentralized trading protocol with built-in impermanent loss protection, has revealed details of its much-anticipated version three upgrade.
Bancor Introduces Upgraded "Bancor 3" Protocol
Bancor has unveiled details of its third version of the protocol, dubbed "Bancor 3."
In a Monday press release, the first decentralized exchange in DeFi, Bancor, shared the first details of its completely revamped and upgraded version three of the protocol. The upgrade will lower gas fees for trading, remove deposit limits on liquidity pools, introduce auto-compounding for staking rewards, and feature a new and improved front-end, amongst other things.
Whereas the old Bancor protocol processed all trades via the exchange's native BNT token, the newly introduced "Omnipool" will allow all trades on the network to settle in a single transaction, thus significantly reducing gas costs for trading. Through the so-called 'Infinity pools," the exchange will also remove deposit limits on staking pools, allowing users to deposit as much liquidity as they'd like without waiting for new space to open in pools.
Bancor 3 will also introduce auto-compounding on staking rewards and dual-sided rewards, allowing DeFi projects to incentivize liquidity providers on their Bancor pools. This will enable liquidity providers on the exchange to earn more BNT and more of the tokens they're staking, all the while being protected from impermanent loss from day one.
The latest upgrade also grants BancorDAO greater management powers over the protocol-owned BNT. The DAO will now be able to vote and direct BNT liquidity away from underperforming and towards more profitable pools on the exchange, thereby earning more fees for the protocol.
Commenting on the latest upgrades in a press release, the protocol's head of growth, Nate Hindman, said:
"Across the industry, the issue of impermanent loss threatens to undermine the core tenets of DeFi by making liquidity pools unusable by ordinary users, and accessible to only the most sophisticated and wealthy users. We must prevent DeFi from becoming a playground for the rich and connected to extract value from protocols and dump on everyone else—and this starts with fixing liquidity pools."
Finally, Bancor 3 will feature multichain and Layer 2 support, third-party impermanent loss protection, single-click migration from Bancor V2.1 and other DeFi protocols, and integration with Chainlink Keepers to facilitate more efficient token burning.
The full release of Bancor version three will be rolled out in three phases, Dawn, Sunrize, and Daylight, with a release targeted for early next year.