Bank Of England Chief Economist: Crypto Has "Huge Potential"
Digital assets could bring multiple benefits to ordinary people.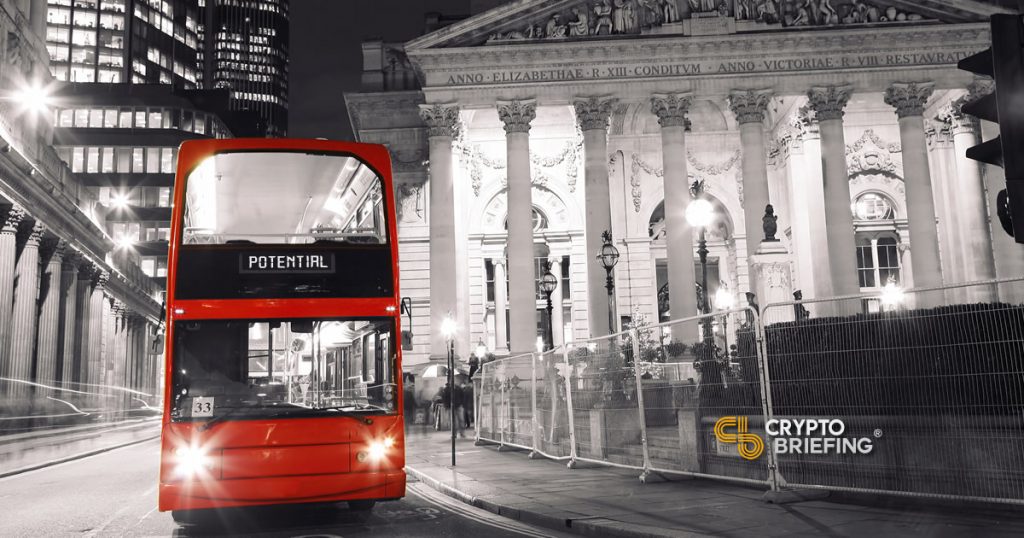 As international guidelines surrounding crypto take shape, a senior economist at the Bank of England (BoE) has reiterated the institutions' commitment to supporting the development of digital assets.
Andy Haldane, Chief Economist and Executive Director of Monetary Analysis and Statistics, told Crypto Briefing that the BoE recognizes the "huge potential" of cryptocurrencies, and continues to maintain a watchful eye over the "rapidly emerging" market.
"[The BoE] is very supportive of technology helping drive forward what financial services can offer," Haldane said. The central bank is particularly interested "in this area of payments, like cryptocurrencies."
Although regulators have a clear need to limit the risks of a still-young industry, Haldane emphasized that areas with "huge opportunity," like cryptocurrencies, should be supported wherever possible.
This isn't the first time Haldane has commented on virtual assets. In 2015, he said there was a discussion to be had on central banks issuing their own sovereign digital currencies.
Mirroring BoE Governor Mark Carney's own warning in March 2018, Haldane warned a few months later that cryptocurrencies could endanger individual investors. However, he said, these dangers did not translate into a threat to the global financial system at its present scale.
Haldane wouldn't comment on any individual projects but suggested that payments were a good place to begin integrating cryptocurrencies into the mainstream economy. "That would certainly include cross-border remittance payments," he said, "where the cost of doing that is currently largely borne by poor people and needs to change."
---
Bank of England isn't alone
Cryptocurrency regulation varies wildly in different jurisdictions. Although large-scale economies generally have a more permissive attitude, some token investments and trading activities remain highly restricted in places like China.
Haldane's comments come against a backdrop of increasing collaboration between financial authorities, which are leaning towards multilateral responses from international institutions.
On Sunday, G20 finance ministers and central bank governors formally requested the Financial Stability Board (FSB), to continue monitoring the asset-class and to guide regulators on how best to approach it.
The G20 also said they remain committed to applying FATF's controversial data compliance requirements to cryptocurrency payments. Expected to be ratified at the end of this month, the communiqué said that these requirements would play a vital role in "preventing and combatting money laundering, terrorist financing and proliferation financing."
The proliferation of use cases – "a thousand flowers blooming," according to Haldane – means that all the BoE can do for now is monitor how companies, as well as other central banks and financial regulators, deal with cryptocurrencies.
Speaking with Haldane, there's a sense that the central bank is excited by what cryptocurrencies can offer. That enthusiasm, however, is tempered by the trepidation that comes with stepping into the great unknown.