Bored Ape Yacht Club Ripoff Shoots Up Following Viral YouTube Video
Ryder Ripps' new collection is seeing some pick-up.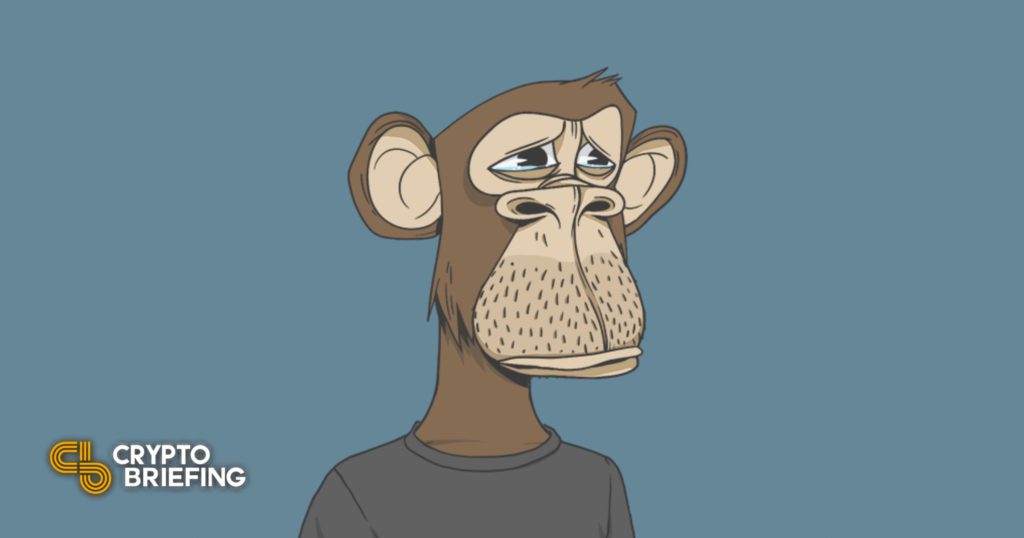 Key Takeaways
A BAYC derivative has seen its volume explode in the last two days following a viral YouTube video claiming the original collection is racist.
YouTube influencer Phillion called on BAYC holders to burn their NFTs and buy new, non-racist RR/BAYC ones instead.
RR/BAYC is a collection spun up by Internet artist Ryder Ripps, who had previously created CryptoPhunks.
RR/BAYC, an NFT collection seeking to "recontextualize" the Bored Ape Yacht Club NFT series without imagery perceived by some as offensive, saw its trading volume explode soar after the release of an hour-long video by YouTube influencer Phillion criticizing the original collection.
"Recontextualizing" Bored Apes
A BAYC derivative is seeing its trading volume explode following a viral YouTube video.
The NFT collection, entitled RR/BAYC, is a derivative of the famous Bored Ape Yacht Club (BAYC). Created by internet artist Ryder Ripps, RR/BAYC saw its trading volume shoot up from 3.6 ETH on June 19 to 2,861 ETH on June 21 on OpenSea.
The Bored Ape Yacht Club is the most popular NFT project of all time. Widely adopted by celebrities including Paris Hilton, Stephen Curry, and Jimmy Fallon, the cheapest NFTs of the collection reached an all-time high of 153.7 ETH ($420,430) on May 1.
The sudden interest in the derivative collection may be due to the release of an hour-long video entitled "BORED APE NAZI CLUB" in which YouTube influencer Phillion criticizes BAYC founders Gargamel and Gordon Goner for "trolling" people into buying NFTs which according to him contain secret Nazi, racist and colonial imagery.
The video ends with Phillion encouraging BAYC holders to "burn" their NFTs to protest against Nazism and to instead buy from the RR/BAYC collection, which Ripps claims to have put together to provide a non-racist and "recontextualized" alternative to the original BAYC images. The video had more than 440,000 views at the time of writing.
Phillion's accusations were based on a January essay by Ripps. Ripps had previously hosted a Twitter space claiming the BAYC collection was racist; he is also the artist behind CryptoPhunks, a derivative of the CryptoPunks in which the historic NFTs are flipped (they look to the left instead of to the right).
RR/BAYC seems to contain the exact same art as BAYC, except for the fact that the collection only has 6,900 items (instead of 10,000). At the time of writing, its floor price is at 0.55 ETH.
Disclosure: At the time of writing, the author of this piece owned ETH and several other cryptocurrencies.