Beam to Launch DeFi Network, Responding to Ethereum's Lack of Privacy
Mimblewimble-based privacy coin has plenty of DeFi apps on the way.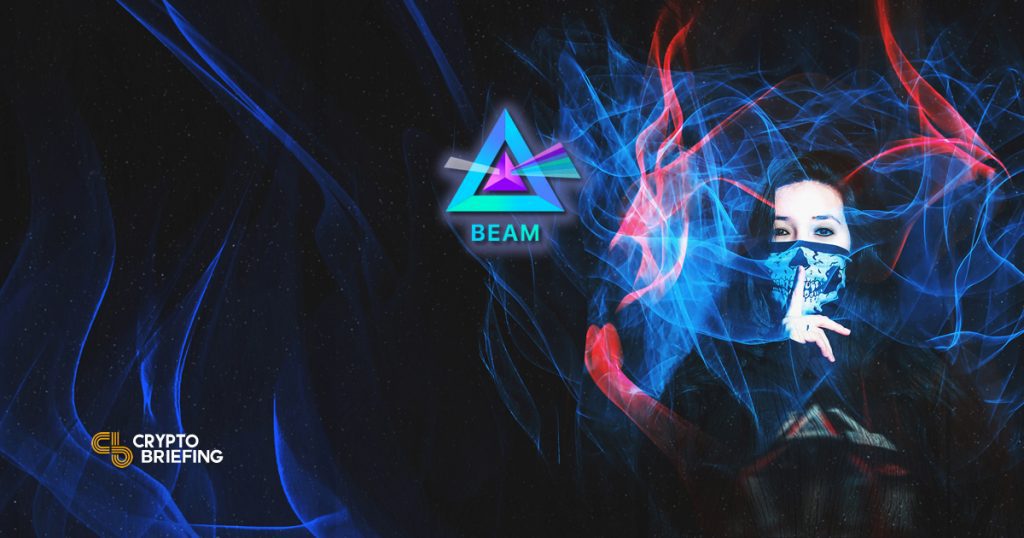 Key Takeaways
Beam will launch its DeFi network BeamX on Nov. 19.
The project will offer a decentralized exchange, a lending platform, and many other applications.
However, Ethereum's DeFi network is much larger than most competitors, which will pose a challenge for Beam.
Beam, a privacy-centric crypto project, has announced plans to launch its own DeFi network within the next week. The team cites Ethereum's lack of privacy as the launch's key motivator.
DeFi Apps On Beam Incoming
According to Beam, its upcoming DeFi network will offer several applications, including a decentralized exchange (DEX), an automatic market maker (similar to Uniswap), a lending platform, wrapped assets, algorithmic stablecoins, and non-fungible tokens (NFTs).
Additional tools will also be available to developers, including atomic swaps, payment channels, and confidential assets.
Other features, including oracles, Ethereum interoperability, and Polkadot interoperability, are also under development.
Developers will build dApps and program smart contracts with BeamX's "Beam Shaders" feature. Contracts can be compiled from various programming languages (including Rust, Go, and C++) into Web Assembly (WASM). This will allow developers to host apps online or embed them in Beam wallets easily.
BeamX will go live on Nov. 19 in its experimental stage, followed by a mainnet launch in Q1 2021.
Can Beam Compete With Ethereum?
Beam cites Ethereum's lack of privacy as the motivation behind its own DeFi ecosystem.
"From front running bots to visible on-chain lending and margin trades, players big and small have their transactions exposed," the project explains.
Beam's privacy features, based on the Mimblewimble protocol, will ensure that user data remains private.
Mimblewimble is a "scriptless" blockchain design that achieves privacy by eliminating the need for addresses. It also achieves scalability through pruning, which removes unnecessary data from the blockchain to save space.
Despite those advantages, Beam will face a significant challenge from Ethereum.
Ethereum is considerably larger than Beam in terms of users, value, and apps. There is currently $13 billion of ETH locked in Ethereum DeFi apps, an amount that is 700 times larger than Beam's entire market cap.
In short, Ethereum is inarguably the leading DeFi blockchain, and as a result, it will likely be difficult for Beam to overtake it.