Beeple Returns to Christie's with NFT Sculpture
"HUMAN ONE" is set to go on sale at Christie's New York on Nov. 9.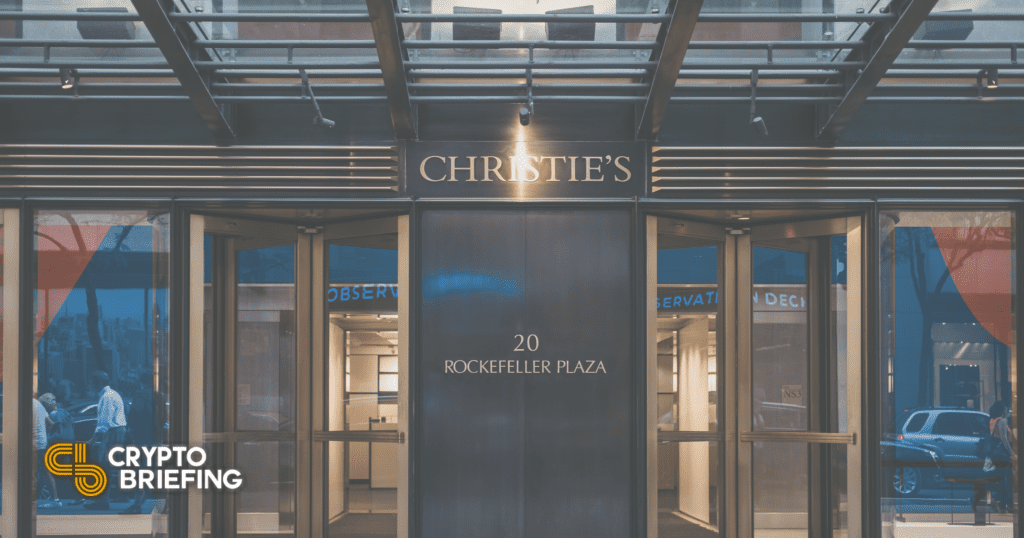 Key Takeaways
NFT artist Beeple is set to auction his first physical artwork at Christie's next month.
The sale of Beeple's "Everydays: The First 5,000 Days" for over $69 million made him one of the world's most valuable living artists.
Beeple told Christies he intends to update the new piece, called "HUMAN ONE," on a fairly regular basis.
Cult NFT artist Beeple will auction off a real-life sculpture and corresponding NFT at Christie's. The bidding will start at $15 million.
Beeple Drops First Physical NFT
Beeple is heading back to Christie's.
The artist will sell a physical NFT called "HUMAN ONE" at the auction house's New York location on Nov. 9. The auction will be part of Christie's 21st Century Evening Sale, featuring alongside artists like Damien Hirst, Banksy, and Jean-Michel Basquiat. The bidding for Beeple's piece is set to start at $15 million.
introducing HUMAN ONE pic.twitter.com/eysmH6WkOY

— beeple (@beeple) October 28, 2021
Beeple, whose real name is Mike Winkelmann, has created a seven-foot-tall sculpture depicting a life-sized astronaut dressed in a silver suit. According to a post from Christie's announcing the release, the artwork is a "blockchain-driven video sculpture." Christie's listing page describes it as a "generative work of art" that will have a physical and digital representation. As with Beeple's previous NFTs, the token for the artwork will be minted on Ethereum.
Beeple told Christie's that he would update the piece "fairly regularly" so that it evolves over time. "Really, this is a lifelong project," he said. "I want to make something that people can continue to come back to and find new meaning in. And the meaning will continue to evolve."
He also said that it "shares some similarities" with "Everydays: The First 5,000 Days," Beeple's magnum opus that sold for $69.34 million at Christie's in March. The sale made Beeple one of the world's most valuable living artists and helped him gain global recognition.
"HUMAN ONE" is Beeple's first work of art that combines both physical and digital elements. It contextualizes a new era of blockchain-based physical and digital art. Earlier this month, a similar tokenized sculpture by FEWOCiOUS sold for over $2 million at Sotheby's.
Christie's has sold NFTs from some of the most valuable NFT projects, including CryptoPunks, Meebits, and Bored Ape Yacht Club. Last month, it raised $12 million by auctioning 14 NFTs, including a rare CryptoPunk that sold for $4.3 million.