This Beer Vending Machine Checks Your ID On the Blockchain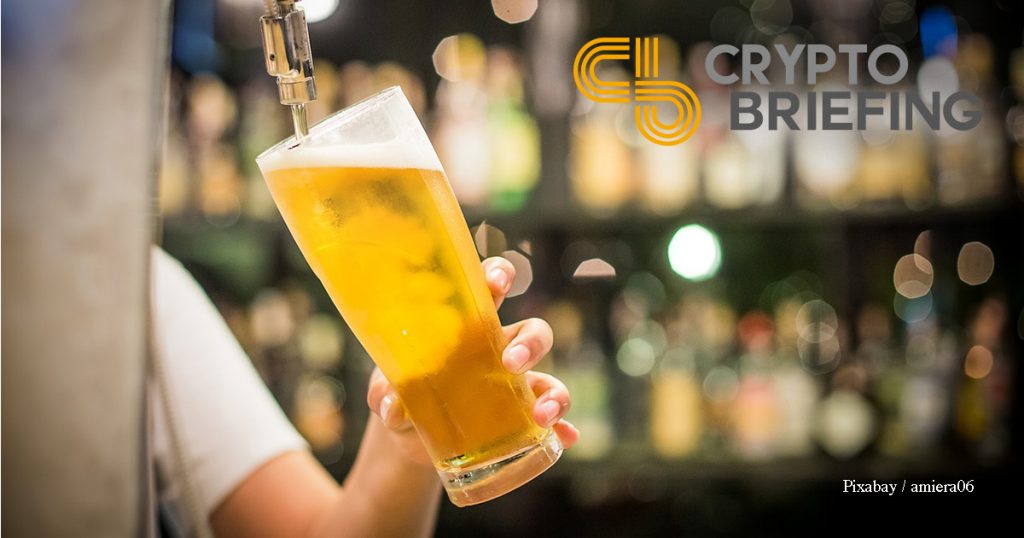 If tanking markets are getting you down, maybe it's time to get tanked yourself. Civic, a San Francisco-based crypto startup, has teamed up with Anheuser-Busch InBev to create a smart beer vending machine that's hooked up to the blockchain.
Although it's not the first vending machine to run on crypto, this one has a unique feature: the vending machine can query blockchain-based records to verify the customer's age.
The prototype will be on display at Consensus 2018, and visitors to the convention are invited to swing by and try the beer machine out for themselves. Libations are on the house, but Civic says that the machine could easily be adapted for bitcoin or other cryptocurrency payments.
Civic says that their goal is to decentralize the age-verification process. "We give decision-making power to people who are often unqualified to deal with the complexities of ID verification," the company said when they announced the vending machine. "This changes today. For the first time ever, people can anonymously verify their age with the help of blockchain."
The vending machine is expected to be the beginning of what is hoped to become a large decentralized market for identity and KYC verification. Parties seeking to check on someone's identity—for example, to check your age before you get wasted— outsource the job to a trusted validator in exchange for a tiny cut. Validators are incentivized to provide validation services, and the marketplace—hopefully— makes things easier for the requesters, too.
At least, that's how it's supposed to work, and it's not clear how much of that vision Civic has implemented in the vending-machine prototype. Visitors at Consensus will have to verify their identities on the Civic app before they can crack a cold one, and there's no indication of how many validators are active on Civic's marketplace.
Which raises a whole bunch of new questions about what happens in a world where a decentralized computer is moonlighting as a bouncer. Can a validator on the blockchain tell if you're using your older brother's ID? Will it reject you if you've had a recent haircut, or you're not wearing your glasses? What if someone steals your identity, as is the practice is most online frauds?
As odd as it may sound, this isn't the most outlandish application of 2018's hottest buzzword. There are already blockchain smartphones, blockchain music services, a blockchain-based Youtube, and more. There's even going to be a blockchain-enlightened Audi at Consensus, which you should probably visit before you hit the Bud machine—in case there are also blockchain cops waiting to upload your DUI to the police blockchain.