Binance Faces Investigation from IRS and DOJ
The leading crypto exchange is being investigated on matters of money laundering and tax evasion.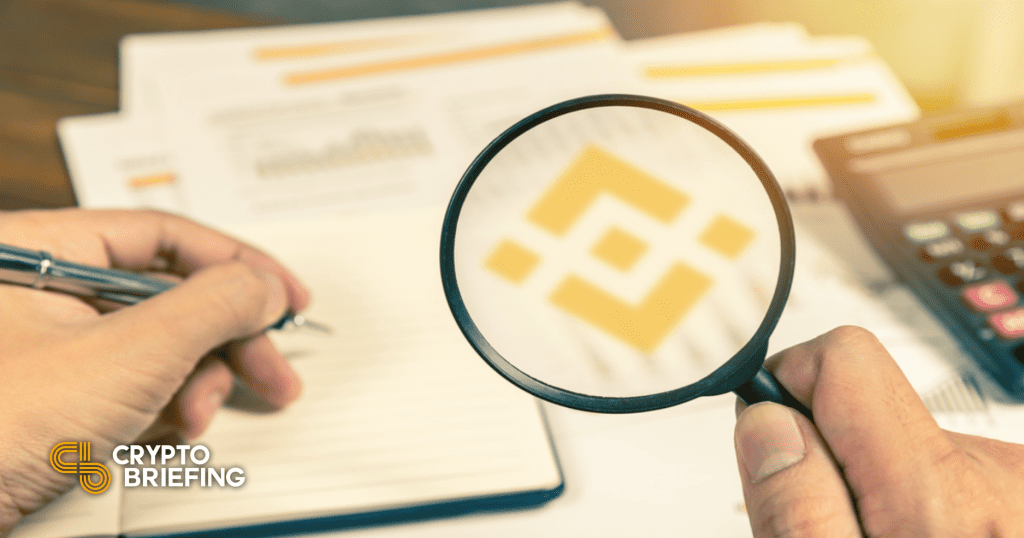 Key Takeaways
Bloomberg reports that Binance is under investigation by the U.S. Department of Justice and the Internal Revenue Service.
Neither Binance nor the government agencies carrying out the investigation have confirmed any details.
The investigation appears to be focused on Binance's customers rather than the company itself or its employees.
Binance is currently being investigated by the U.S. Department of Justice (DOJ) and the Internal Revenue Service (IRS), according to a recent report from Bloomberg.
Bloomberg Reports Binance Investigation
Individuals involved with Binance are reportedly being probed for information related to money laundering and tax offenses.
Bloomberg notes that the exchange operates in various jurisdictions including the Cayman Islands and Singapore, meaning that it has so far been able to avoid most government oversight.
Details of the investigation remain confidential. Representatives from the IRS and DOJ did not respond to Bloomberg, while Binance stated that it does not comment on specific inquiries.
Binance's PR agent, Jessica Jung, did note that it takes its "legal obligations very seriously" and "engage[s] with regulators and law enforcement." She also noted that Binance has a "robust compliance program" and offers anti-money laundering tools.
Will the Exchange Suffer?
Without any further details about the investigation, it is hard to predict what the Binance probe will amount to.
Bloomberg notes that the analytics firm Chainalysis previously published a report indicating that Binance is used for laundering more than any other exchange. Given that Chainalysis has worked with the IRS before, that information may have spurred the investigation.
Additionally, Bloomberg states that Binance has not been accused of wrongdoing. That implies that the investigation may be focused on Binance's customers rather than the company itself.
Finally, it is worth noting that Binance is not the only exchange to face an investigation. The IRS previously probed Coinbase and its customers in 2017. Compliance efforts have continued since then.
Binance is currently the largest cryptocurrency exchange, with $81.8 billion in volume traded over the past 24 hours.
At the time of writing this author held less than $75 of Bitcoin, Ethereum, and altcoins.