Binance Halts Terra Withdrawals Amid UST Meltdown
After Terra's algorithmic stablecoin UST tanked against the dollar, Binance halted LUNA and UST withdrawals.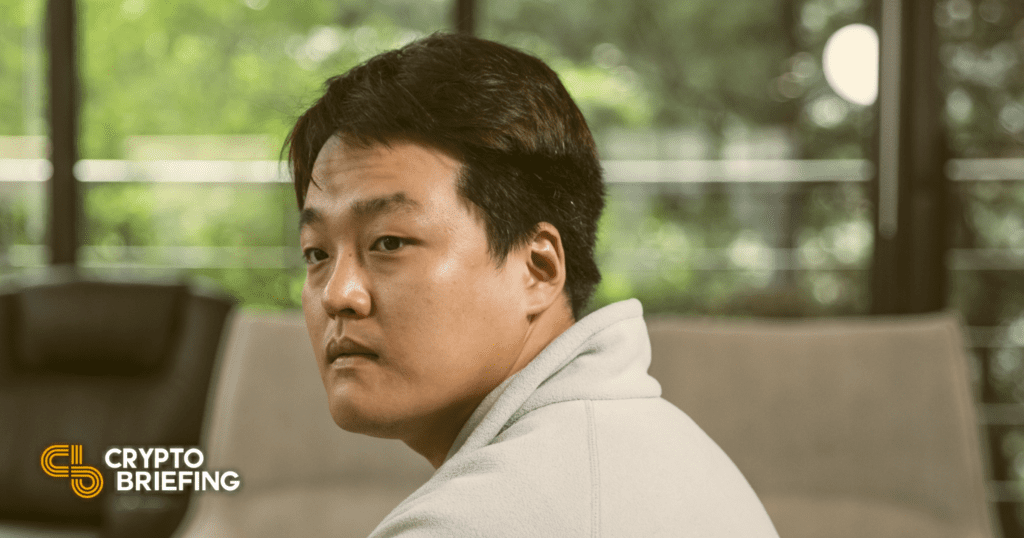 Key Takeaways
Binance has halted LUNA and UST withdrawals, citing "high volume of pending withdrawal transactions."
UST spiralled as low as $0.62 on Binance early Tuesday, while LUNA crashed to $23. They've slightly recovered in the last few hours.
The cryptocurrency community has had mixed reactions to what's been one of the most dramatic events in the past few months in the space.
Terra's woes escalated early Tuesday as UST plummeted as low as $0.62 on Binance.
Binance Responds to UST Crash
Binance users holding Terra are facing a problem.
The world's top cryptocurrency exchange announced it had halted LUNA and UST withdrawals early Tuesday, responding to an unprecedented stablecoin crash that's rocked the cryptocurrency market over the past few days. "Withdrawals for LUNA and UST tokens on the Terra (LUNA) network were temporarily suspended on 2022-05-10 at 02:20 AM (UTC) due to a high volume of pending withdrawal transactions. This is caused by network slowness and congestion," Binance wrote on its blog.
Terra's flagship stablecoin, UST, lost its peg to the dollar yet again late Monday, falling below $0.95 and then plummeting as low as $0.62 on Binance hours later. It posted a swift recovery early Tuesday but is yet to return to its intended $1 price, currently trading at about $0.87. Amid the crash, Terraform Labs CEO Do Kwon assured the Terra community that the issue would be resolved. "Deploying more capital—steady lads," he tweeted. UST continued to plummet in the hours following his post, while LUNA, Terra's volatile token, briefly crashed to $23. It's currently trading closer to $30, down 73.1% from its all-time high recorded on Apr. 5.
Deploying more capital – steady lads

— Do Kwon 🌕 (@stablekwon) May 9, 2022
Terra's Design Mechanism
Terra uses a dual token mechanism that incorporates LUNA and UST. If UST's price ever exceeds $1, Terra users can burn $1 worth of LUNA to mint 1 UST, netting a small profit from the arbitrage in the process. This causes the UST supply to increase and theoretically means the stablecoin should return to its peg. Conversely, if UST's price falls below $1, Terra users can burn it to mint $1 worth of LUNA. That reduces the supply, theoretically ensuring that it will return to a $1 value. Terra had a wild run as the cryptocurrency market peaked in late 2021 and continued to rally even as the rest of the market trended down earlier this year. Terraform Labs, the company behind the blockchain, then doubled down on its success by launching the Luna Foundation Guard, an organization established to ensure the stability of the UST stablecoin. It went on a mission to acquire billions of dollars worth of Bitcoin to act as a reserve fund, placing Terra and its biggest star—the self-described "master of stablecoin" Kwon—in the crypto spotlight for the first time.
Despite its early success, Terra has faced immense pressure amid market volatility in recent months and over the past few days. Prior to the latest meltdown, UST lost its peg early Sunday, falling to $0.985. It appeared to recover hours later, helped by a mystery Curve Finance user deploying about $146 million dollars into a pool to exchange it for UST, thereby increasing its price. LFG then loaned out $1.5 billion from its reserves "to protect the UST peg," but that did little to stop the latest catastrophe.
In the past, Terra critics have warned that it could face instability issues similar to the ones other algorithmic stablecoins have suffered from. Those criticisms have escalated in the past 24 hours due to UST's partial collapse. "It's almost as if when you build a defi ecosystem that you should do so in a systematic and measured way using proper protocol design, peer review, and the application of formal methods. It's like other people's money is at stake and you have a moral obligation to do your best…" tweeted Cardano founder Charles Hoskinson. Polygon's Sandeep Nailwal was more sympathetic, specifically giving a nod to Terraform Labs' notorious CEO. "[Kwon] is at the epicentre of this industry wide event, handling so much pressure & responsibility at such a young age. Good luck to him & Luna community!" he wrote.
Given that Binance is blocking customers from withdrawing their Terra assets and both LUNA and UST are yet to fully recover, it's difficult to see any of the exchange's Terra fans celebrating the latest development in the saga.
Disclosure: At the time of writing, the author of this piece owned CRV, MATIC, and several other cryptocurrencies.