Binance Hiring Contingent CEO, But Zhao Isn't Leaving
Binance could shuffle its leaders in order to bring on board a compliance-focused CEO.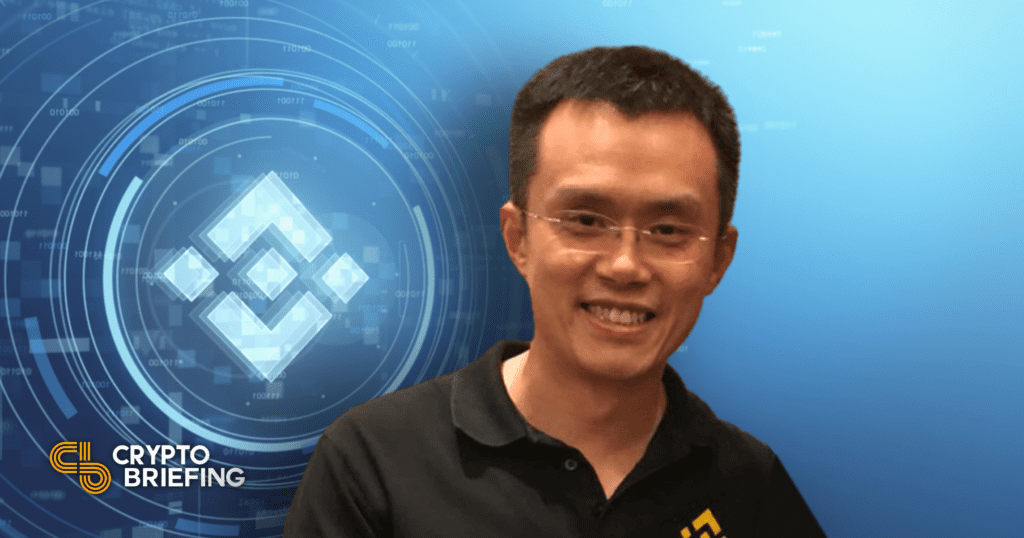 Key Takeaways
Binance founder and CEO Changpeng Zhao revealed today that his company is seeking to hire a contingent CEO.
Zhao does not have any immediate plans to step down, and he will remain involved with Binance if a new CEO is hired.
The new CEO should have experience in regulatory compliance.
Binance CEO and founder Changpeng Zhao announced that his firm is looking to hire a new CEO as part of its contingency plans.
Zhao Says That Binance Is Hiring
"We are actively hiring leadership with regulatory and compliance experience," Zhao stated. "[We] would very much like to hire a strong compliance background CEO to show our commitment to compliance as this is the top priority of the organization," he said.
Zhao stated that contingency planning "starts on day zero," adding that he felt that "CEOs should not stay for more than 10 years, ideally around 5 years." Zhao founded Binance in 2017, and as such, that comment implies that he will leave his role in the near future.
However, Zhao also said that "there are no immediate plans" to replace him as CEO and that "journalists like to misquote this."
Zhao concluded that he is not planning to leave Binance, and that he will contribute from another position if a new CEO is hired.
Binance Is Revamping Regulatory Compliance
Binance's plans around hiring a new CEO are part of a newly announced regulatory compliance strategy.
Zhao says that the company has begun to apply for licenses in regions with a legal framework for crypto exchanges, including the Asia Pacific, Europe, the Middle East and Africa, and Latin America.
Earlier today, Zhao also stated that Binance is reducing withdrawal limits for unverified users in order to strengthen KYC measures. The company is additionally limiting futures trading leverage on certain accounts and introducing a tax reporting tool for users.
Onboarding a compliance-focused CEO will help the cryptocurrency firm meet those and other regulatory goals.
Binance is currently the largest cryptocurrency exchange in the world, attracting a daily trading volume of $23.5 billion.
Disclaimer: At the time of writing this author held less than $75 of Bitcoin, Ethereum, and altcoins.