Binance, Kraken Refuse Ukrainian Minister's Request to Freeze Russian Accounts
Two major exchanges have refused to honor the Ukrainian Vice Prime Minister's request to freeze the accounts of "ordinary" Russians.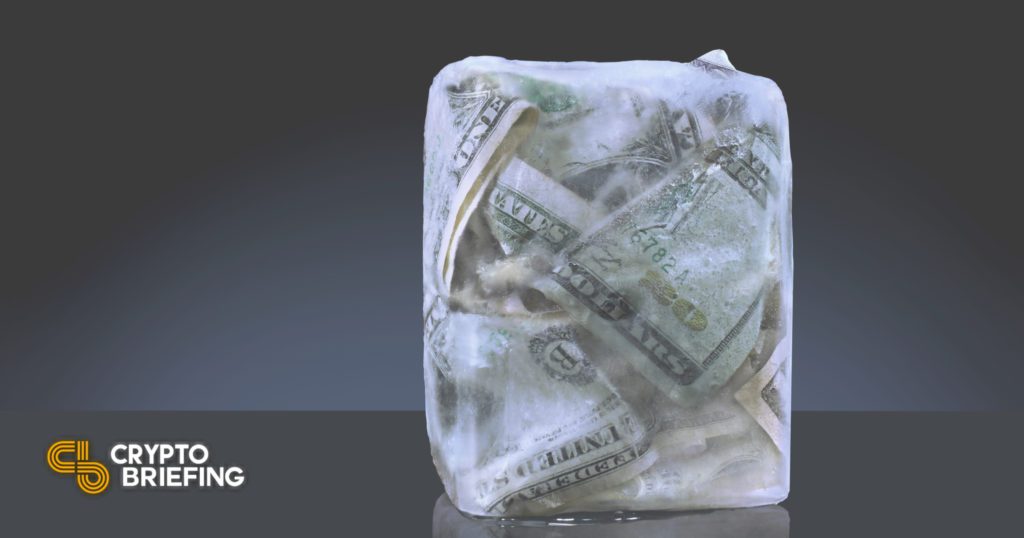 Key Takeaways
Yesterday, the Vice Prime Minister of Ukraine asked crypto exchanges to block the accounts of "ordinary" Russian crypto users.
Both Kraken and Binance have refused to do so.
Kraken CEO Jesse Powell has warned against risks of storing crypto on centralized exchanges for a second time this month.
Ukraine's Vice Prime Minister Mykhailo Fedorov asked major crypto exchanges yesterday to freeze Russian accounts. Both Kraken and Binance have refused.
Exchanges Resist Calls to Freeze Ordinary Russian Accounts
Binance and Kraken have rejected a request from Ukraine's Vice Prime Minister to block Russian users.
Yesterday, Vice Prime Minister of Ukraine, Mykhailo Fedorov, called on crypto exchanges to block Russian users, writing:
"I'm asking all major crypto exchanges to block addresses of Russian users. It's crucial to freeze not only the addresses linked to Russian and Belarusian politicians, but also to sabotage ordinary users."
Both Binance and Kraken have refused to do so unless legally required.
One Binance representative told Reuters that the exchange would not "unilaterally freeze millions of innocent users' accounts" because "crypto was meant to provide greater financial freedom for people across the globe." Binance will comply with the blocking of accounts of those Russian users upon which sanctions have been imposed.
Yesterday, Binance announced a $10 million donation to Ukraine.
Separately, Kraken's CEO Jesse Powell replied to Fedorov's tweet, writing that Kraken "cannot freeze the accounts of our Russian clients without a legal requirement to do so." He added his "guess that the vast majority of crypto holders on @krakenfx are anti-war" and emphasized his view of the importance of individual needs and rights throughout the thread.
Powell also recalled crypto's use case in Canada "for those who opposed the regime," referring to Prime Minister Trudeau's crackdown on the trucker-led protests that culminated in his invocation of the Emergencies Act, which allows the government to freeze citizens' bank accounts without a court order. In response to this, Powell implored users to remove their crypto from centralized exchanges.
Ukraine's application of pressure to crypto exchanges to comply is not over yet, though. Authorities in the country are reportedly pursuing legal demands and official sanctions. The head of the virtual assets expert group at Ukraine's Ministry of Digital Transformation (of which Fedorov is Minister) confirmed today that efforts would be made to force the exchanges' hands.
Disclosure: At the time of writing, the author of this piece owned BTC, ETH, and several other cryptocurrencies.