Binance Launches XRP/USDT Perpetual Swap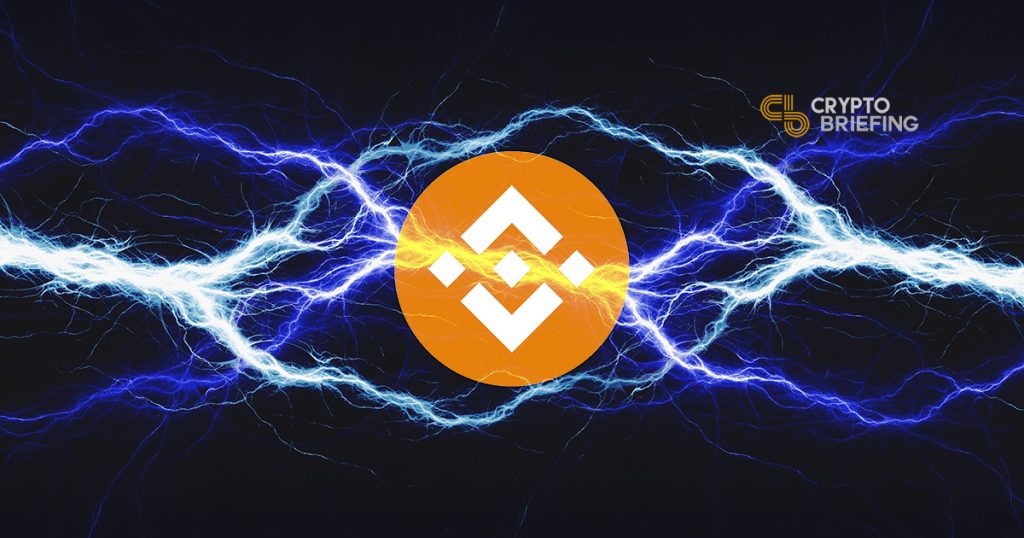 Cryptocurrency exchange Binance announced the introduction of leveraged perpetual swap contracts. Price surged 8% a few hours before the official announcement, raising suspicion from the community.
XRP Derivatives Gaining Traction
Perpetual swap contracts for XRP have been popping up on more and more exchanges in the last few months. The launch of Binance's XRP/USDT contract marks the exchange's third perpetual swap and a liquid trading avenue for the contracts. High leverage derivatives on the third-largest cryptocurrency by market cap is sure to attract more speculators.
OKEx inaugurated their XRP perpetual swaps in early December, and FTX has had them since the exchange's launch in 2019. With more trading avenues for XRP derivatives coming, an uptick in liquidity is expected as more speculators enter the market.
Pre-Announcement Pump
Just four hours before Binance revealed the XRP perpetual swaps to the public, the spot price of XRP spiked. Up over 9% for the day at the time of writing, the preemptive move raises suspicion around insider trading.
Brad Garlinghouse, CEO of Ripple, told CNN just a day ago that "Ripple can't control the price of XRP any more than the whales can control the price of Bitcoin." The company has been accused of 'dumping' tokens on XRP investors as a part of their escrow releases that unlock one billion XRP per month, albeit the company, more often than not, returning a major chunk of it back to its escrow wallet.
Cryptocurrencies as an unregulated market are not observed by regulators with as close a lens as traditional markets with far more liquidity. As a result, trading on insider information appears more common in crypto. With securities regulators across the world looking to tighten their grip on the cryptocurrency market, these practices are expected to lessen.