Binance Promises Legal Compliance For U.K. Comeback
Binance is working towards becoming a registered crypto asset firm in the U.K.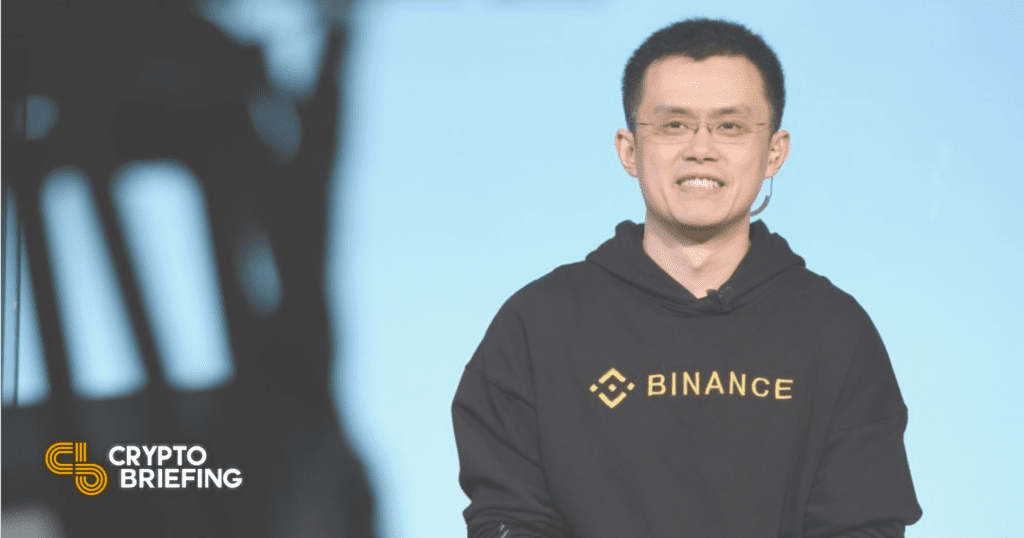 Key Takeaways
Binance is seeking an FCA license to operate as a fully regulated exchange in the U.K, CEO Zhangpeng Zhao revealed Saturday.
The company has reportedly made "substantial changes in organizational structures" and hired several ex-regulatory staff from the country to enhance compliance.
Binance has also considered creating a separate legal entity in the U.K.— similar to its BinanceUS subsidiary.
Binance is ramping up compliance efforts in hopes of getting regulatory approval to operate in the U.K.
Binance Seeks Regulatory Approval
The world's largest crypto exchange, Binance, is working towards acquiring a Finacial Conduct Authority (FCA) license, months after the watchdog barred the firm from operating in the country.
In a Saturday interview for The Telegraph, Binance CEO Zhangpeng Zhao said that the exchange is making "substantial changes in organizational structures" in an effort to expand its operations in the U.K. and obtain regulatory approval in the next six to 18 months. "We want to continue to establish a presence in the U.K. and serve U.K. users in a fully licensed and fully compliant manner," he said.
Back in June this year, the FCA clamped down on Binance, ruling that the exchange "is not permitted to undertake any regulated activity in the U.K." Now, Binance is reportedly working towards rectifying that ruling by establishing an office with a "number of ex-regulatory staff from the U.K." and a "couple of hundred compliance people" in the country.
To become a registered crypto exchange in the U.K., Binance must abide by the country's money laundering and terrorist financing controls. To do that, the firm was reportedly considering setting up a separate legal entity in the U.K.—similar to what it has already done in the U.S.
Since it launched in 2017, Binance has been operating under a "decentralized model," with many employees and offices scattered around the world and no official company headquarters. This approach, however, hasn't faired well with the regulators. Over the last year, several countries this approach unacceptable and barred the exchange from operating within their jurisdictions.
Consequently, Binance had to step away from this model and start following the playbook to appease regulators. "We understand that now. So now we're in the process of setting up real offices, legal entities, a proper board, proper governance structures in most places, including the U.K.," Zhao told the newspaper.
With approval from the FCA, Binance could reestablish its presence in the U.K. and improve its image as a cooperative and compliant crypto exchange globally.