Binance's CEO Has Responded to Chainalysis' Laundering Claims
CZ argues that data should be freely available.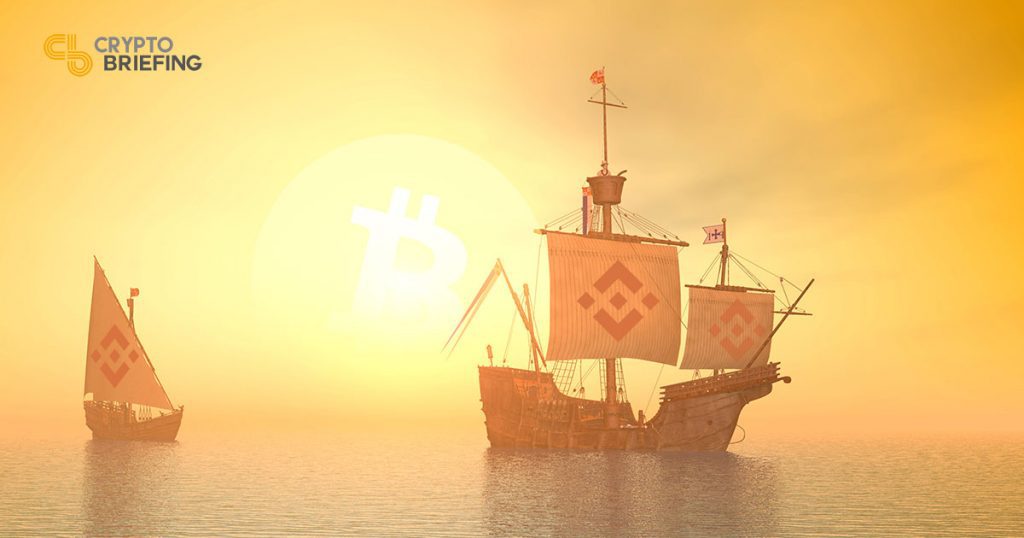 Changpeng Zhao, the CEO of Binance, has taken to Twitter to contest recent reports from the blockchain analytics firm Chainalysis.
In the Jan. 15 report, the firm claimed that Binance had received approximately one-quarter of all cryptocurrencies laundered through OTC brokers in 2019.
Though Chainalysis primarily blamed the OTC brokers that initially sent laundered funds to exchanges, it added that exchanges should do more to prevent laundering.
"We also call on exchanges to carry out more extensive due diligence on OTC brokers and other nested services operating on their platform," the firm wrote in its report.
Zhao's Response
Zhao responded to Chainalysis by criticizing the firm's for-profit approach to data sharing, noting that exchanges must pay to access data related to illicit activity: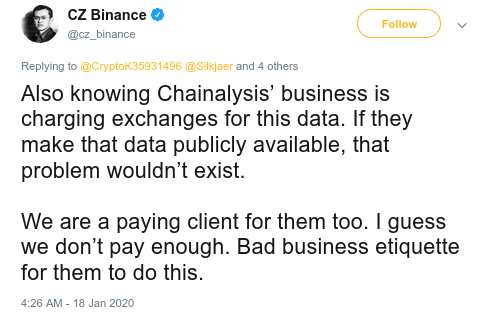 Zhao went on to suggest that the report might violate Chainalysis' promises of client confidentiality. He added that the analytics firm should publish the raw data of illicit transactions instead of issuing bad press releases that concern its clients.
Chainalysis, meanwhile, has stated that the report was intended to "promote the good work of exchanges" that stop the illicit activity. They stated that the report was "not aimed at Binance," which it sees as a "long standing partner."
Transparent Analytics
It's not clear how a fully transparent analysis system, as described by Zhao, would work.
Some analytics firms such as Slowmist provide a comprehensive list of past attacks. Additionally, some block explorers, such as Etherscan, flag illicit transactions.
However, it seems unlikely that raw data would be useful unless a service such as Chainalysis interprets and analyzes that data. Since the data must be tailored to each client, those clients must naturally pay for the service.
This also means that most large blockchain analytics firms—including Chainalysis, Ciphertrace, and Elliptic—publish occasional public reports instead of providing live data to the public.
It remains to be seen whether this trend will change over time.