Binance Walking Away From FTX Deal After Seeing Books, Reports of Mishandling Funds
It took the world's largest exchange less than a day to dramatically reconsider its decisions.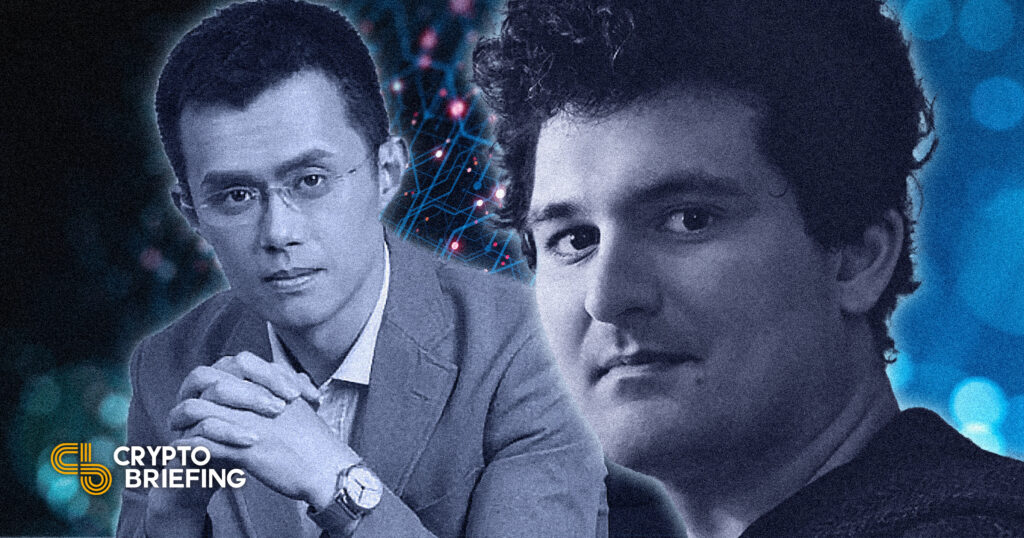 Key Takeaways
Binance may abandon its deal to acquire FTX, according to reports.
Yesterday's news that Binance would acquire its most relevant competitor sent markets reeling.
The idea of the deal falling through, however, does not bring much comfort to the market.
Binance is reportedly walking away from its deal to acquire FTX.
Backout
The world's largest crypto exchange, which announced just yesterday that it would acquire the world's second-largest exchange, is reportedly having second thoughts on the matter.
According to a tweet from DB News this morning, Binance appeared to be reconsidering its decision to buy Sam Bankman-Fried's embattled exchange after seeing the state of the company's finances.
[DB] Binance Is Strongly Leaning Toward Scrapping FTX Rescue Takeover After First Glance at Books: CoinDesk Source

— db (@tier10k) November 9, 2022
DB News confirmed the report this afternoon, sharing on Twitter that the Wall Street Journal had obtained confirmation that Binance would walk away after due diligence efforts and reports that FTX had mishandled user funds.
News of the acquisition, which seemed to confirm rumors about financial woes at FTX and its closely-affiliated firm, Alameda Research, sent markets into a tailspin yesterday. FTX's native token, FTT, lost close to 80% of its value yesterday, which sparked contagion throughout the markets—Bitcoin has sunk below its 2022 summer lows and is currently trading at $17,182. ETH, meanwhile, is trading at $1,172.
Binance pulling out of its deal could be a death knell for FTX. Blockworks reported earlier that Binance had attempted to strong-arm the acquisition of FTX.US into the package as well. However, it has also come to light that U.S. regulators are probing FTX's handling of client funds as well, which may have impacted the decision.
Disclosure: At the time of writing, the author of this piece owned BTC, ETH, BNB, and several other crypto assets.