Binance's CZ "Disappointed" With Terra Team's Collapse Response
After taking a shot at algorithmic stablecoins, Changpeng Zhao has publicly slammed Terraform Labs over its handling of Terra's collapse.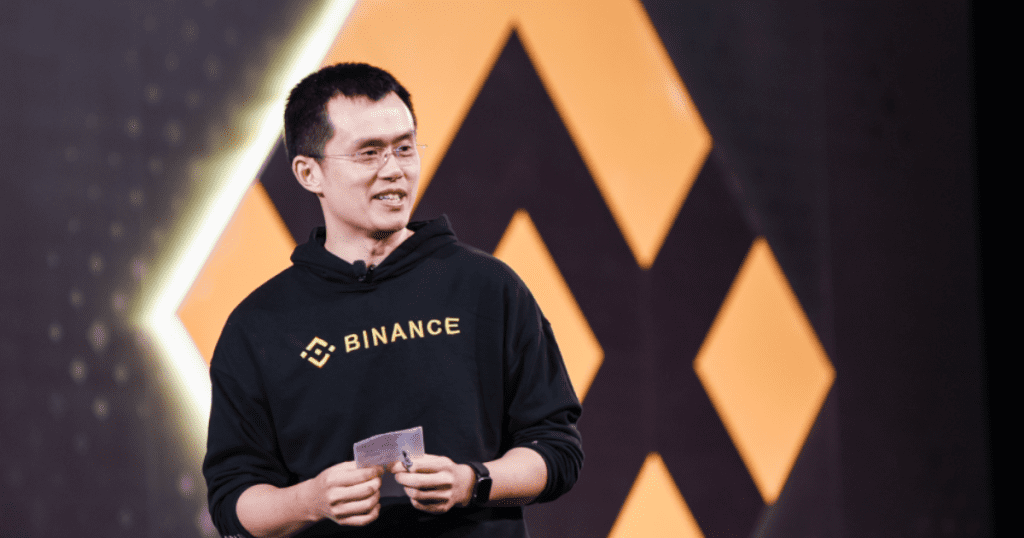 Key Takeaways
Binance CEO Changpeng Zhao has said that he is "disappointed" with Terraform Labs' response to Terra's collapse.
Zhao posted a tweet storm reflecting on the team's crisis management and explained why Binance had delisted LUNA and UST.
Terra has experienced a meltdown this week due to UST losing its peg. LUNA also plummeted, wiping out about $30 billion of value in a few days.
Binance delisted the Terra tokens LUNA and UST early Friday after LUNA plummeted below one cent.
Binance CEO Slams Terraform Labs
Changpeng Zhao, Binance's CEO and the richest person in crypto, has called out Terraform Labs over its response to Terra's collapse.
In a Friday tweet storm, Zhao explained why Binance had opted to halt LUNA and UST trading, following up on a prior announcement from the exchange's website. Zhao said that Terra's algorithmic stablecoin mechanism had led to excess LUNA minting and noted that Terra validators had halted the network. "Some of our users, unaware of the large amounts of newly minted LUNA outside the exchange, started to buy LUNA again, without understanding that as soon as deposits are allowed, the price will likely crash further," he wrote. "Due to these significant risks, we suspended trading."
Zhao went on to say that while Binance tends to stay "neutral" on crypto projects, he had some comments on how the Terra team had handled the crisis. He wrote:
"I am very disappointed with how this UST/LUNA incident was handled (or not handled) by the Terra team. We requested their team to restore the network, burn the extra minted LUNA, and recover the UST peg. So far, we have not gotten any positive response, or much response at all"
Zhao drew a comparison to the team's response and Sky Mavis' handling of the $550 million Ronin Network hack in March, saying that the Axie Infinity developer "took accountability, had a plan, and were communicating with [Binance] proactively." Zhao also spoke on the Terra crisis yesterday, warning crypto users of the risks of algorithmic stablecoins.
Terra Faces Death Spiral
Terra has experienced a death spiral over the last few days that saw UST lose its peg and LUNA crash below one cent due to a hyperinflating token supply. The crash erased about $30 billion of value in just one week and has been described as one of the biggest events in crypto history.
Terraform Labs, the development company behind Terra, has faced criticism over the past few days over its response to the event as it chose to avoid options such as limiting LUNA minting. Terraform Labs shared a list of emergency actions Thursday, but by that point, LUNA had already plummeted. Terra validators then temporarily halted the chain to prevent a governance attack as its market cap fell, then paused it again a few hours later.
Terraform Labs' outspoken CEO, Do Kwon, has taken much of the blame for the meltdown, partly because he's been so vocal about the project's huge promise in the past. As LUNA kept falling in price, Kwon made an emphatic public address to his Twitter followers Wednesday, saying that "Terra's return to form will be a sight to behold." He's been silent since then.
Crypto Briefing has reached out to Kwon and Terraform Labs multiple times this week to discuss the events and is yet to receive a response from the team.
At press time, UST is still short its peg, trading at about $0.08. LUNA is now worth a fraction of a cent, with the project's market cap at around $6.5 million.
Disclosure: At the time of writing, the author of this piece owned ETH and several other cryptocurrencies.