BIS Innovation Hub to Develop DeFi Products in 2022
The Bank for International Settlements plans to launch new CBDC and DeFi-related projects in 2022.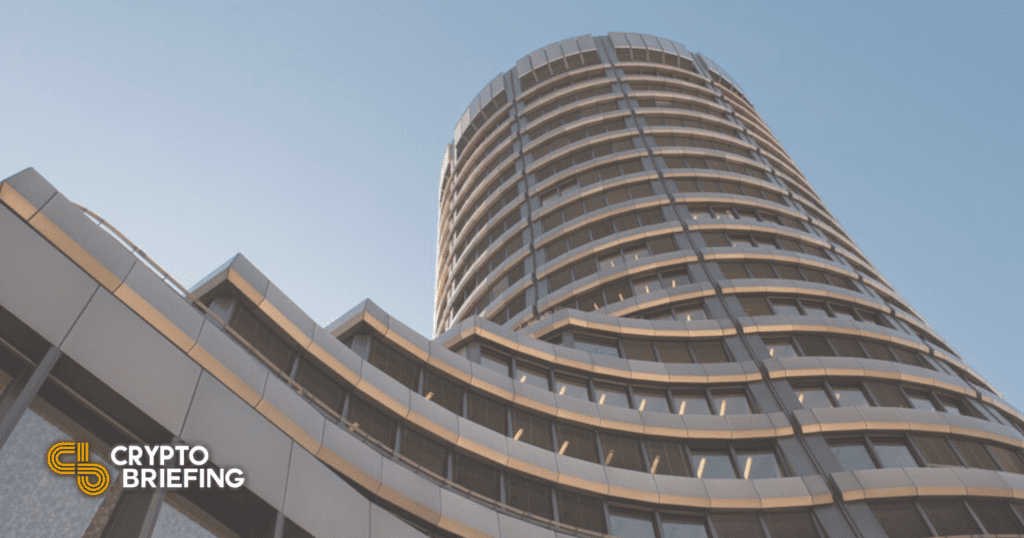 Key Takeaways
In 2022, the Bank for International Settlements' research and development arm will focus on CBDCs, payments, and DeFi.
According to the BIS Innovation Hub, 13 out of 17 existing or new projects will involve CBDCs.
The Hub also plans to research and develop public goods involving DeFi technology.
The Bank for International Settlements Innovation Hub is turning its research focus toward developing "DeFi" products, despite the bank's suspicious stance toward the industry.
The BIS to Dabble With DeFi
The Bank for International Settlements is ready to explore DeFi.
According to a Tuesday press release, the BIS Innovation Hub will launch additional projects in central bank digital currencies and next-generation payment systems, as well as expand its portfolio of inquiries by exploring and developing DeFi applications. The Hub's work will also include new projects in cyber security, big data, and financial surveillance technologies.
Commenting on the bank's expanded scope of research and development operations, the BIS general manager Agustín Carstens said:
"With an expanded network of Hub Centres and exciting new projects, the BIS Innovation Hub is now in a stronger position to innovate in a sound, sustainable way, harnessing the benefits of digital technology, serving the public interest, and working cooperatively with the central bank community, academia, and the private sector."
Often dubbed "the bank for central banks," the BIS is a supranational financial institution originally founded in 1930 to facilitate the payment of reparations imposed on Germany following World War I. Today the bank services the banking needs of more than 63 central banks worldwide. Founded under an international treaty, the BIS is run by unelected officials and operates under immunity.
In 2019, the BIS created the Innovation Hub—a research and development arm established to help central banks gain in-depth insights into novel financial technologies, including CBDCs, SupTech, RegTech, and others. Now, the Hub seems to be turning its attention toward CBDCs and decentralized finance applications. According to the press release, 13 out of 17 projects that are already active or will be launched in 2022 involve CBDCs.
The bank is also setting up a new project, to be led by its Hong Kong Center, that will "explore whether DeFi technologies—blockchain, tokenization, smart contracts, and customer identification—can improve financing for small and medium enterprises," the statement said.
The Swiss Center and Switzerland's central bank, on the other hand, will test new CBDC-related projects using Arena—the in-house blockchain built by the Innovation Hub's Swiss Centre as a testing ground for central banks. According to the bank, one potential area of focus for this project will be DeFi applications.
Last December, the BIS published a research paper claiming that full decentralization in DeFi was an illusion. Despite claims of decentralization, DeFi protocols were still subject to some forms of centralized governance that authorities could leverage to regulate the space, the document said. Last week, BIS general manager Agustín Carsten made similar comments, adding that "the soul of money is trust," and that this trust could never be outsourced or automated.
Disclosure: At the time of writing, the author of this piece held ETH and several other cryptocurrencies.