Bitcoin 2022 Kicks Off in Miami This Week
The conference and satellite events are expected to draw about 35,000 attendees.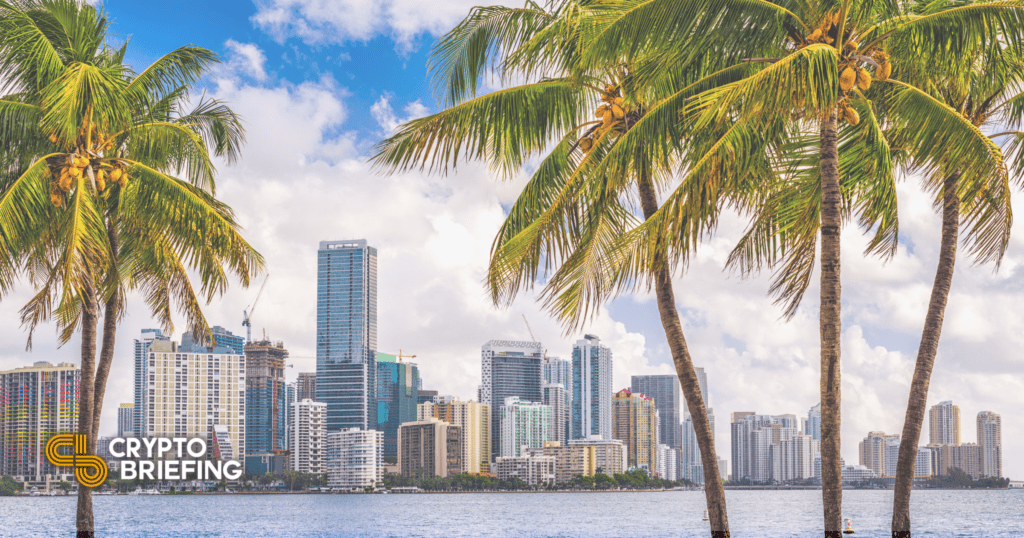 Key Takeaways
The world's largest Bitcoin festival commences in Miami Beach this week.
Bitcoin 2022, or Bitcoin Miami, is often the site of major announcements.
The conference's locale—the State of Florida—is rapidly positioning itself as a crypto hub of the U.S.
Bitcoin 2022, the world's largest gathering celebrating the first and foremost among cryptocurrencies, takes place this week from Apr. 6-9 in Miami Beach, Florida. Among the hundreds of speakers slated to attend are some big names from blockchain and beyond.
Bitcoin 2022
Bitcoin Miami is upon us.
Bitcoin 2022, the world's largest conference specifically geared toward celebrating Bitcoin, kicks off this week on Wednesday Apr. 6 and continues through Apr. 9. The event kicks off with Industry Day on the 6th, followed by the general conference Apr. 7 through 8 and a day of concerts and performances on the 9th. About 35,000 people are expected to attend the conference and its satellite events.
Keynote speakers include investor and television personality Kevin O'Leary, venture capitalist Peter Thiel, and President Nayib Bukele of El Salvador. Other notable figures making appearances at the event include MicroStrategy CEO Michael Saylor, Ark Invest CEO Cathie Wood, North Korean defector and human rights activist Yeonmi Park, football stars Aaron Rodgers and Odell Beckham, Jr., psychologist Jordan Peterson, former Solicitor General of the United States Neal Katyal, and dozens of others.
As one of the world's foremost crypto events and largest gathering of Bitcoin enthusiasts, Bitcoin Miami is often the site of major announcements. For instance, it was at last year's conference that El Salvador's Nayib Bukele announced that he would introduce a bill to that nation's congress to recognize Bitcoin as legal tender, a proposal which has since become law.
Miami is quickly positioning itself as hotspot of crypto activity in the United States, largely at the prodding of the city's crypto-friendly mayor Francis X. Suarez. Suarez, who famously agreed to receive at least one paycheck in Bitcoin last year, also successfully pushed for the adoption of MiamiCoin, a Stacks-based token that can be staked to generate yield for the city's coffers. Additionally, the State of Florida is exploring accepting crypto for certain tax payments, according to comments by the state's governor, Ron DeSantis.
The conference is the centerpiece of the larger Bitcoin Week festivities in and around Miami. Tickets to Bitcoin 2022 can still be purchased here.
Disclosure: At the time of writing, the author of this piece owned BTC and several other cryptocurrencies. Crypto Briefing is a media sponsor of Bitcoin 2022.