Bitcoin Critic and Economist Janet Yellen Set to Lead U.S. Treasury
Yellen could become Secretary of the Treasury following a nomination by Joe Biden.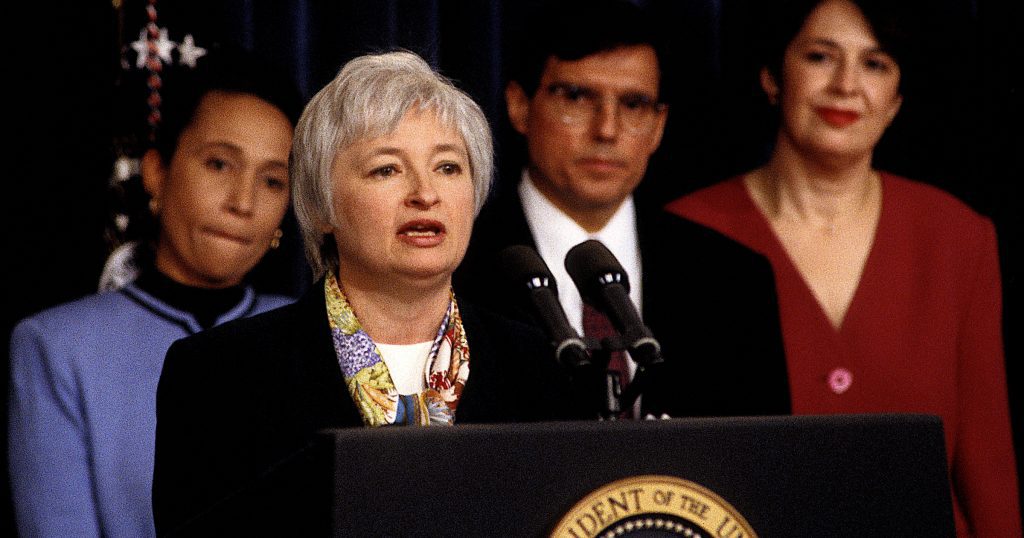 Key Takeaways
U.S. President-elect Joe Biden plans to nominate Janet Yellen as Secretary of the Treasury.
Though Yellen has years of experience and leadership within the goverment, she is a vocal critic of Bitcoin.
It's not clear how much this nomination will change the U.S. government's stance on cryptocurrency.
According to the Wall Street Journal, former Federal Reserve Chair Janet Yellen could become the next Secretary of the Treasury. President-elect Joe Biden has nominated Yellen for the position.
Yellen's Vocal Criticism of Bitcoin
If Yellen is confirmed, she will be the first woman to hold the position of Treasury secretary. She will also be the first person to lead three of the U.S. government's biggest financial regulators: the Treasury, the Federal Reserve, and the Council of Economic Advisers.
However, Yellen has earned a reputation in the cryptocurrency community for a different reason—her resistance to Bitcoin.
In 2018, she stated that she is "not a fan" of Bitcoin due to its use in illegal activity. She also stated in 2017 that Bitcoin is a "highly speculative asset" and "not a stable store of value."
Her opposition to cryptocurrency may not be a permanent stance, however. Yellen received a gift of Bitcoin from a crypto entrepreneur in 2018 and accepted it graciously. She has also acknowledged that there are many alternatives to Bitcoin, adding that "maybe something is coming down the line that is more appealing."
Will the Government Change Its Position?
Yellen's position on Bitcoin is not so different from that of other government leaders. Steven Mnuchin, who is currently the Secretary of the Treasury, has also taken a strict stance toward cryptocurrency since 2019.
Like Yellen, he noted that Bitcoin's use in criminal activity and its price volatility are still significant issues.
Meanwhile, Jerome Powell, who currently heads the Federal Reserve, has expressed mixed views on crypto. In 2019, he stated that "no one uses [Bitcoin] for payments" and that the coin is at best a speculative store of value like gold. On the other hand, Powell has expressed tentative support for stablecoins, a permissioned Ethereum fork, and even a central bank digital currency (CDBC).
Given that the U.S. government has many facets, it is not clear how things will change if and when Yellen heads the Treasury.