Bitcoin Declared Legal Commodity In Chinese Court
Hangzhou appears to follow Shenzhen lead.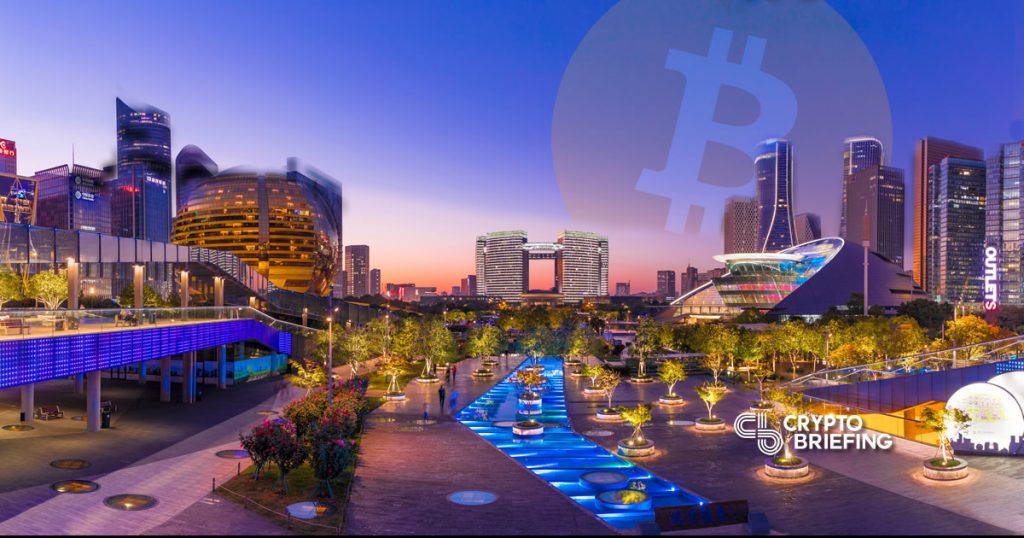 Markets are up today with good regulatory vibes following positive reactions from a number of American Senators who successfully distinguished Bitcoin from the much-maligned Libra. Traders witnessed Bitcoin jumping 10% in about an hour, a leap similar to that seen at the beginning of the bull rally back in April of this year.
But Crypto Twitter seems to be more abuzz about the news shared by Dovey Wan that Bitcoin has been legally recognized as a virtual property with monetary value by the Hangzhou Internet Court, one of three such courts, for the first time in China.
WOW 😲 BITCOIN IS LEGALLY PROTECTED IN CHINA

Today the first property dispute case on Bitcoin finalized trial in a local Chinese court. The court confirmed the "virtual property" attribute of Bitcoin, recognized it as a virtual property with valuehttps://t.co/W8ZeqLCYge

— Dovey "Rug The Fiat" Wan🪐🦖 (@DoveyWan) July 18, 2019
To be clear, this is not the first time that Bitcoin has been called a legal asset in China by judicial bodies. In 2018, the Shenzhen Arbitration Commission declared "the asset should be protected in accordance with law" and is legal to own and transfer.
The Hangzhou Internet Court adds further credence to the asset in China, declaring the virtual currency legal and explaining that "the cryptocurrency meets the virtual property requirements because it has value, is scarce and disposable."
While this does not open the door for trading of cryptocurrencies in China, with domestic trading institutions and ICOs banned since 2017, it does endow Bitcoin owners in the country with certain rights in regards to Bitcoin as a commodity on a broader scale.
---
Wu Who?
The ruling was finally determined in a case that traces back several years regarding a property dispute between a buyer, identified as Mr. Wu, and the e-commerce platform TaoBao and its FXBTC exchange, which shut down whilst in possession of a client's order in the platform's custody. The client was originally seeking compensation of $11,000 USD for the loss of 2,675 bitcoins — a quantity that would carry a much heftier value in today's market.
The plaintiff, Wu, complained that he was not warned of the exchange's impending shutdown and thus did not withdraw funds prior to its closing.
The court rejected the plaintiff's claims for compensation however, due to a lack of evidence connecting him to the account and the associated property in question.
More importantly than the verdict — at least, to everyone except the plaintiff — the court's statement that Bitcoin is a commodity of value sets an important legal precedent.
"This is a clear signal that the financial authorities are starting to loosen control over digital currency and virtual currency," Cao Yin, an expert in the blockchain sector, told the Global Times on Thursday, although the media outlet also quoted an official at the People's Bank of China as saying that "Indeed, Bitcoin is virtual property, but it's not fiat money."
Still, just because Bitcoin is finally being recognized as a legal commodity in China, you shouldn't expect exchanges to fling their doors open any time soon in the heavily controlled economy. The Party hasn't started quite yet – even if it seems over for Mr. Wu.