Bitcoin Dips to $38,000 With Further Losses in Sight
Bitcoin appears to be in trouble as most of its price action is driven by the futures markets.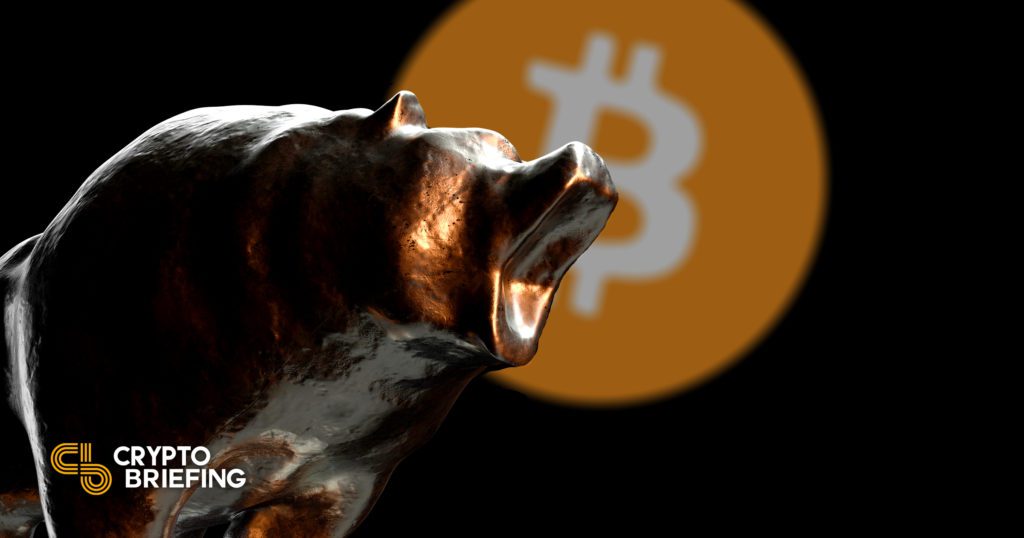 Key Takeaways
Bitcoin hit a low of $38,000 on Feb. 20.
Further selling pressure could push prices to $37,000 or even $33,500.
This support level must hold to avoid a sell-off to lower lows.
Bitcoin appears to be shedding its recent gains as buyers dry up. The lack of interest in the spot markets could result in a deeper correction.
Bitcoin Falls Below Crucial Support
Bitcoin is struggling to find support while whales remain sidelined.
The number one cryptocurrency has broken below its psychological $40,000 support level to hit a low of $38,000 at press time. The downtrend appears to be driven by overleveraged traders in the futures markets. Meanwhile, whales on the spot markets appear to be waiting for the asset to drop lower before accumulating more tokens.
Roughly 67.6% of all accounts on Binance Futures are net-long on Bitcoin at press time. Data suggests that traders remain overconfident about the future price action as the BTC/USDT Long/Short Ratio has risen to a monthly high of a 2.08 ratio.
The optimism among traders can often create the conditions for a long squeeze, which appears to be taking place at the moment. The lack of whales re-entering the market further increases the chances of a squeeze.

On-chain data shows that the number of addresses on the network holding between 100 and 100,000 Bitcoin has remained flat over the past month. These wealthy market participants do not appear interested in buying Bitcoin at the current price levels, possibly because they are anticipating lower lows.

The lack of interest in the spot markets can also be seen in the number of new daily addresses joining the network. Despite the 40% price rebound Bitcoin experienced in the last three weeks, the network is not experiencing substantial growth. Glassnode data shows that the number of new daily addresses remains stagnant at an average of 400,000 per week.
Given the high correlation between network growth and Bitcoin's price, it is reasonable to wait for a spike in this on-chain metric that supports the continuation of the uptrend.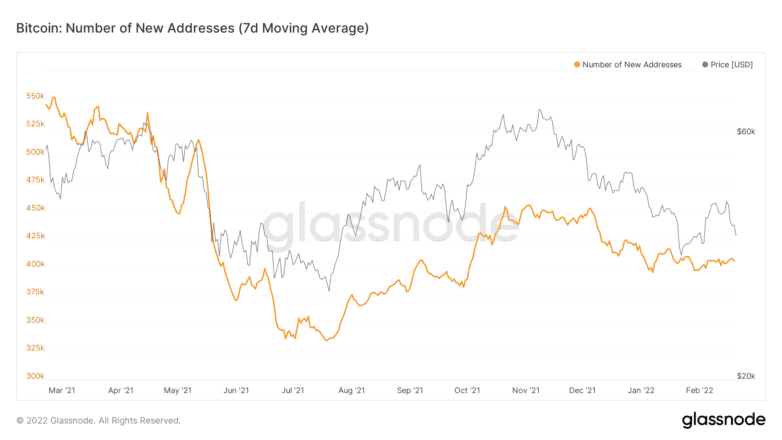 Until that happens, Bitcoin could be looking test the 200-day moving average on the three-day chart at $37,000 or it may test Tom DeMark's setup trendline at $33,500. Failing to hold above this crucial support zone could trigger a cascade of liquidations in the futures market, pushing prices further down.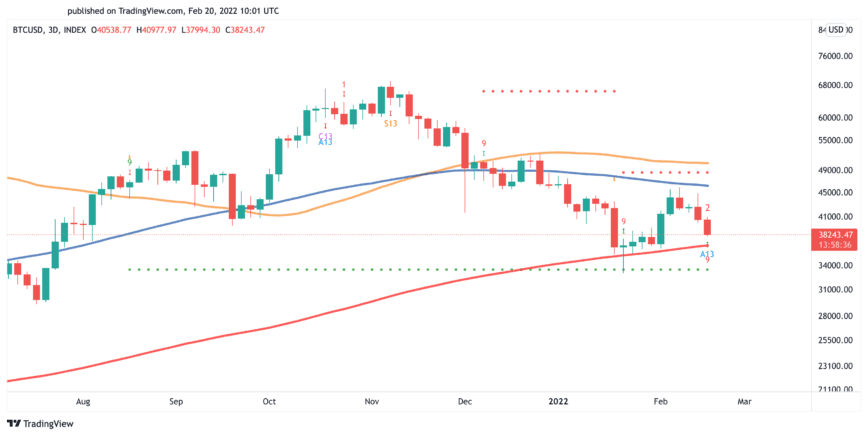 Disclosure: At the time of writing, the author of this piece owned BTC and ETH.
For more key market trends, subscribe to our YouTube channel and get weekly updates from our lead bitcoin analyst Nathan Batchelor.