Bitcoin Drops Below $8,000 as Markets Tumble
Coronavirus fears unleashed on crypto and traditional markets alike following failed oil negotiations between Russia and OPEC.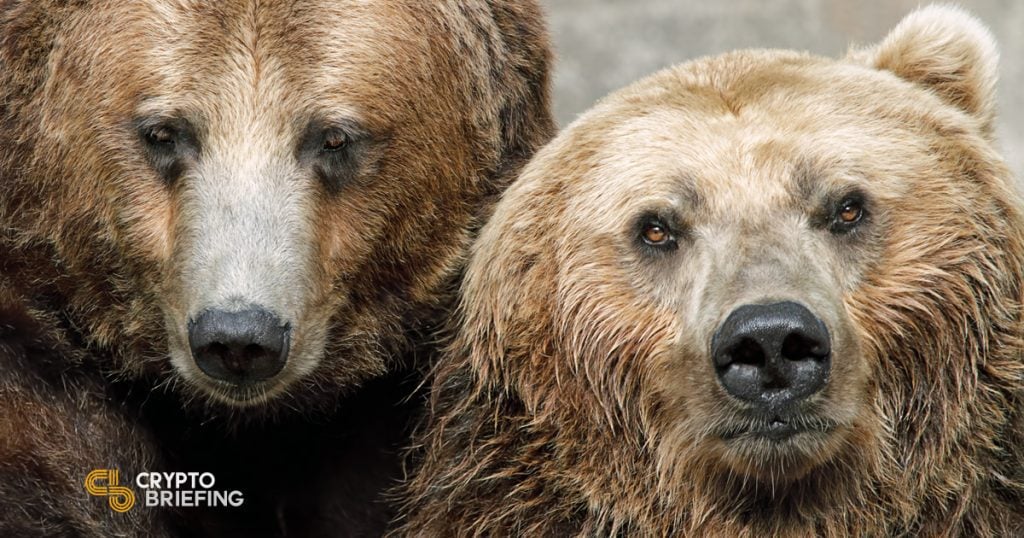 Bitcoin is going through a steep decline as concerns over the spread of the coronavirus continue to rise worldwide.
Extreme Levels of Fear in Markets
Fears over widening coronavirus outbreak have wreaked havoc on the global financial markets.
On Sunday, the World Health Organization revealed that eight new countries—Bulgaria, Costa Rica, Faroe Islands, French Guiana, Maldives, Malta, Martinique, and the Republic of Moldova—reported their first cases of COVID-19.
The announcement sparked a state of commotion among investors along with fissures in OPEC. This turn of events ignited a major sell-off that caused futures on the S&P 500 to be halted after declining over 5%.
Although Bitcoin is seen by many as a "digital gold" safe-haven, it did not show immunity to the latest market downturn. The flagship cryptocurrency plummeted more than 16% over the weekend. It went from trading at a high of $9,200 on Friday to recently hitting a low of $7,730.
Nobel-winning economist Nouriel Roubini believes that Bitcoin's price action during these times of financial turmoil annihilates the notion that it can act as a hedging asset.
"Bitcoin is down 8% in the last day, much more than global equities. Another proof that Bitcoin is NOT a good hedge vs risky assets in risk-off episodes. It actually falls more than risky assets during risk-off. So BTC is a shitty shitcoin hedge in risk-off cases," said Roubini.
Investors also seem to be questioning Bitcoin's safe-haven status since they have been reporting "extreme fear" of a further decline, according to the Crypto Fear and Greed Index (CFGI). This fundamental index, which analyzes emotions and sentiments from different sources, reached a value of 17 (extreme fear).
The last time the CFGI was this low was in mid-December 2019 when market participants were concerned of a potential price move below $6,000.
Bitcoin Could Suffer a Further Retracement
Now that Bitcoin has sliced through the $8,200 support level, full-time trader Michaël van de Poppe argues that it may be bound for a steeper decline. The analysts said that there is a chance BTC could rebound to $8,200, but ultimately, it could go as low as $7,350.
Such a pessimistic target aligns with the possibility that Bitcoin could be developing a head-and-shoulders pattern on its 1-day chart. This technical formation is considered to be one of the most reliable trend reversal patterns.
Bitcoin could fall to the support zone around $7,330 to form the right shoulder before surging back to the neckline at around $10,500. Breaking above the neckline, following the downward momentum, could send this crypto up 37% to around $14,500.
This target is determined by measuring the distance between the head and the neckline and adding it to the breakout point.
It is worth noting that if the $7,330 support level fails to hold, Bitcoin could go through a bullish-to-bearish trend reversal. An increase in the selling pressure behind BTC could see it plummet to the December 2019 low of $6,430 or lower.
For more key market trends, subscribe to our YouTube channel and get weekly updates from our lead bitcoin analyst Nathan Batchelor.