Bitcoin Futures Open Interest Soars Ahead of NYSE ETF Launch
Open Interest for Bitcoin futures is at record highs on the Chicago Mercantile Exchange. The first Bitcoin futures ETF is expected to launch on the New York Stock Exchange tomorrow.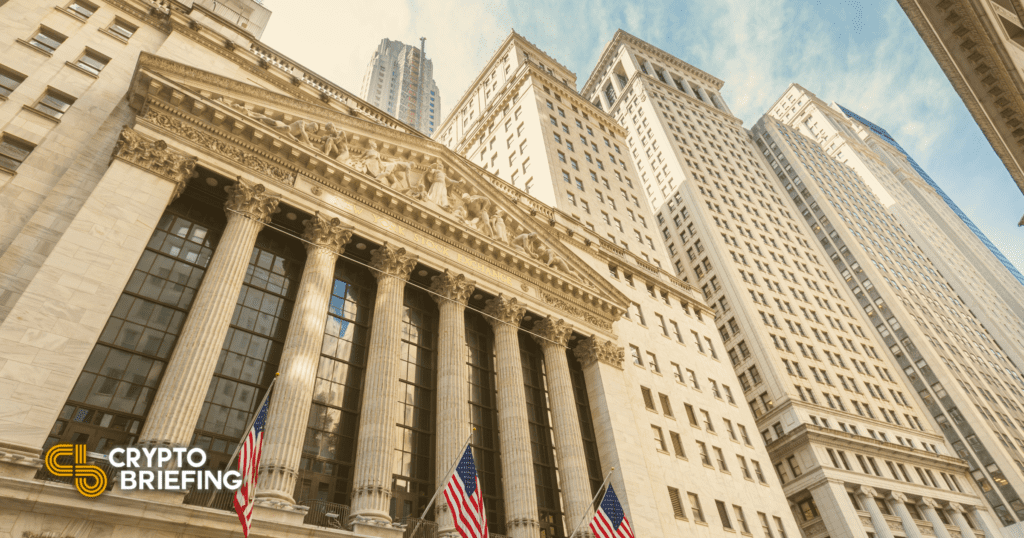 Open interest in Bitcoin futures has hit an all-time high on the Chicago Mercantile Exchange. ProShares is due to list the first Bitcoin futures ETF on the New York Stock Exchange tomorrow.
Bitcoin Market Awaits ETF Launch
Leverage in the Bitcoin market is creeping up to new highs.
Data from Bybt shows that Chicago Mercantile Exchange (CME), has recorded a record high of $3.56 billion in open Bitcoin futures contracts, surpassing the previous high of $3.26 billion recorded in February 2021.
The total Open Interest in Bitcoin futures has also crossed $23 billion for the first time in five months.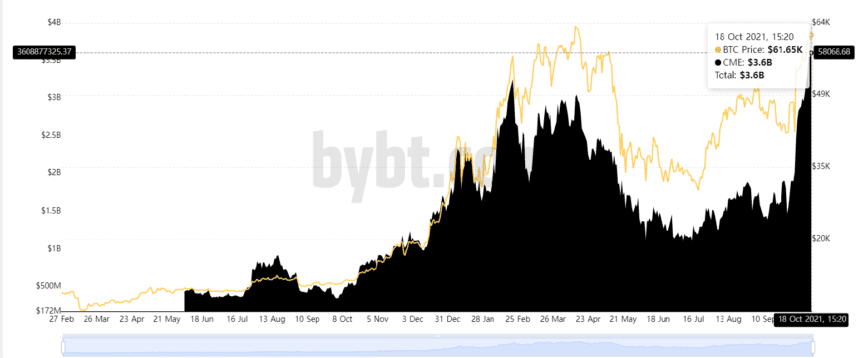 Open Interest is seen to represent new money entering the market. Sentiment in the crypto market has been riding high for several weeks, fueled by rumors that the first Bitcoin-based ETF would soon be launching in the U.S. Though the SEC has previously rejected all Bitcoin ETF applications, the agency's chairman Gary Gensler has been more open toward accepting a Bitcoin futures fund. The SEC has approved ProShares' application for a Bitcoin futures ETF, with a decision on several other applications due this month. ProShares will reportedly begin offering its ETF on the New York Stock Exchange Tuesday.
A Bitcoin-related ETF provides institutions with a way to gain exposure to Bitcoin without holding the underlying asset. Crypto enthusiasts have anticipated an ETF as a major milestone that could usher in institutional adoption for several years.
Positive sentiment has hit the crypto market amid the buzz surrounding the first ETF, not least Bitcoin. The leading crypto is trading at $61,100—around 5.6% short of its all-time high price.