Bitcoin Hits 10-Month Low Below $33,000
Bitcoin took another tumble Monday following days of heightened volatility in the cryptocurrency market.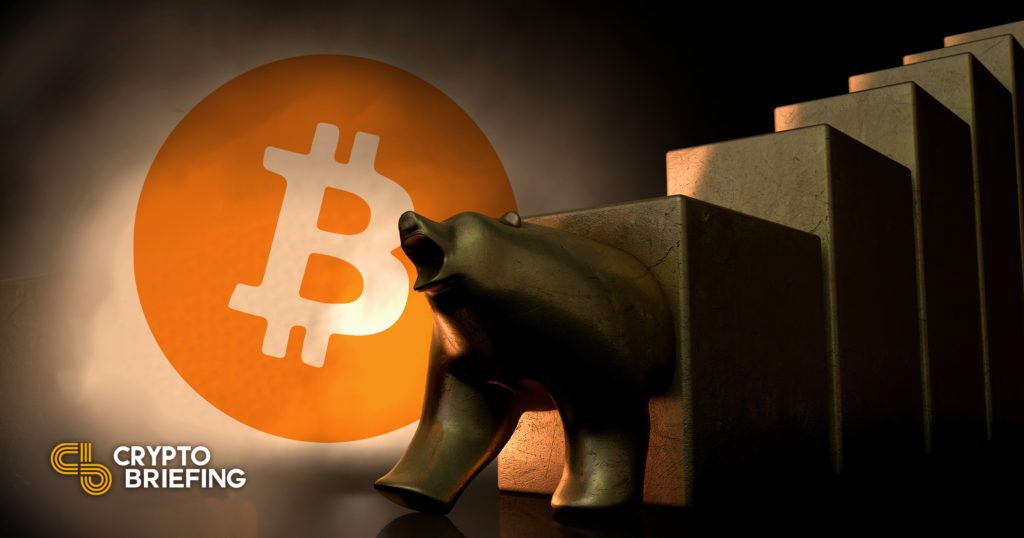 Many other crypto assets have tumbled as Bitcoin struggles to hold momentum.
Bitcoin Slides Further
The Bitcoin bleed continues.
The top crypto asset recorded a 10-month low Monday afternoon, trading below $33,000 for the first time since July 2021. Bitcoin briefly hit around $32,750 and has since broken just above $33,000, trading just over 50% down from its November 2021 all-time high.
The latest tumble follows a rocky few days in the crypto and global markets. Per data from CoinGecko, Bitcoin has fallen by 14.7% in the past week, Ethereum has lost 15.9% of its value, and many other lower cap assets have dropped harder. Though the whole crypto market has taken a beating since crossing a $3 trillion market cap in November, May has kicked off in a particularly bleak fashion for crypto's famously steadfast "HODLers."
That's partly due to an uncertain macroeconomic environment spilling into all asset classes. Tech stocks such as Netflix and Meta extended their losses last week, while the Bank of England posted an ominous warning of a possible recession on the horizon. Arguably the biggest catalyst behind the recent volatility, the Federal Reserve's move to hike interest rates, starting with a 50 basis points add-on last Wednesday, has marked a major shift in market conditions as investors face the challenge of navigating a rising rates environment rather than the money printing era that helped crypto and other assets soar in 2021.
Amid the unsteady climate, crypto market sentiment has been at a low for several weeks. The Crypto Fear & Greed Index, a popular indicator that measures confidence among crypto traders, is currently reading at "extreme fear." The vast majority of crypto assets are heavily down year-to-date, a fact worsened by the Fed's planned tapering and rate hikes due to follow throughout this year. Besides Bitcoin and Ethereum, some of the biggest breakout stars of 2021 are down 50% or more from their all-time highs. Solana, for example, is trading 72.5% off its peak at $71.66. Terra has lost just under half its market value in a month amid UST stability issues, and Dogecoin is 84.1% short of the high it reached this time last year.
After today's dip, the global cryptocurrency market cap has fallen to around $1.58 trillion, with Bitcoin's $627 billion accounting for just under 40% of that sum.
Disclosure: At the time of writing, the author of this piece owned ETH and several other cryptocurrencies.