Bitcoin Hits $69,000 Alongside Rising U.S. Inflation Rates
Bitcoin reached new all-time highs this morning alongside news of rising U.S. inflation.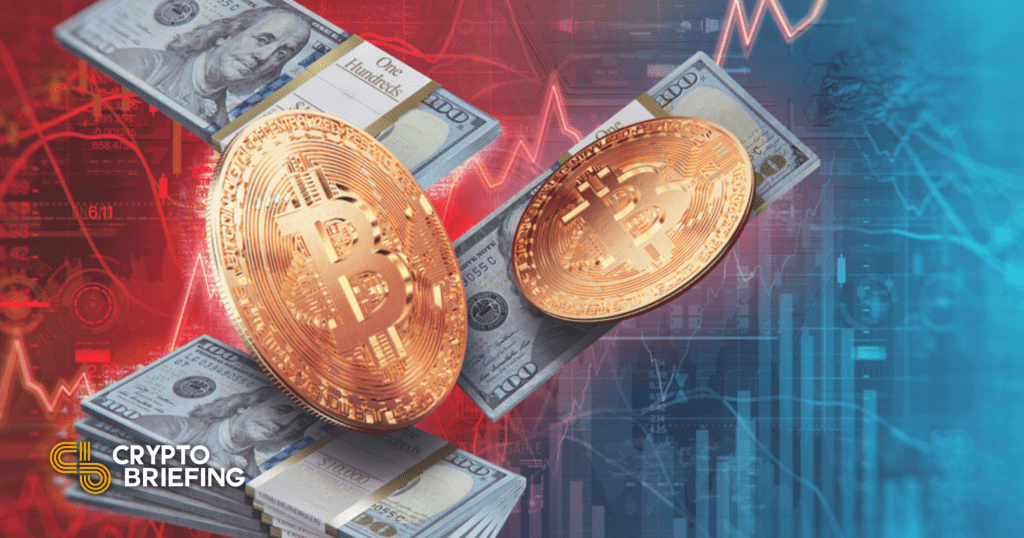 Key Takeaways
Bitcoin achieved a new all-time high above $69,000 today.
This happened on the same morning that the United States reported inflation levels hitting a three-decade high.
Bitcoin's widespread reptuation as a hedge against inflation may have motivated its price gains today.
Bitcoin continued its upward trend today, hitting another all-time high amidst reports of rising inflation in the United States.

Bitcoin Worth $69,000 This Morning
Early Wednesday morning, Bitcoin's price jumped to $69,044. Over the course of the day, the price of Bitcoin fell to roughly $64,500, a value last seen just days ago on Nov. 7.
The new high occurred as various sources reported that the United States had reached its highest inflation level in three decades. The U.S. Department of Labor placed the Consumer Price Index (CPI) for October at 6.2% higher than it was one year ago, representing the "fastest 12-month pace since 1990."
Federal Reserve chairman Jerome Powell maintains that inflation in the U.S. is transitory, though he admits this term has caused some confusion. Powell maintains that it is not the right time for the Fed to use "tools" like raising interest rates to bring down inflation, as he wants to see the labor market recover further before doing so.
Meanwhile, VC investor David Sacks recently stated that "inflation is out of control, and the Fed can't effectively fight it because a rise in interest rates would make US debt service costs prohibitive." Others, such as Cathie Wood of Ark Invest, are concerned that deflation rather than inflation could pose an imminent risk.
Bitcoin's growth occurring alongside these trends may not be a coincidence, as many investors see BTC as a hedge against inflation.
Other Hedges Against Inflation
While Bitcoin is often seen as a hedge against inflation by its proponents, it is far from the only asset that serves that purpose.
Peter Schiff, for example, suggests gold is the true inflation hedge. Incidentally, gold saw moderate gains today, with Barrick Gold Corp (NYSE: GOLD) up 4.38% on the day. With a market capitalization of $1.3 trillion this morning, the total value of all Bitcoin in circulation was considerably lower than gold's $11 trillion market cap.
Others would call Ethereum a better inflation hedge than Bitcoin, as can be seen by the cryptocurrency's ultrasound money narrative.
Furthermore, the dollar index, which measures the U.S. dollar against other currencies, is actually up slightly today, and as such global confidence in the U.S. dollar may be greater than it appears.
Disclaimer: At the time of writing, the author of this piece held BTC, ETH, and several other cryptocurrencies.