Interest in Bitcoin Returned to Crypto Winter Levels
Boredom... the natural enemy of Bitcoin.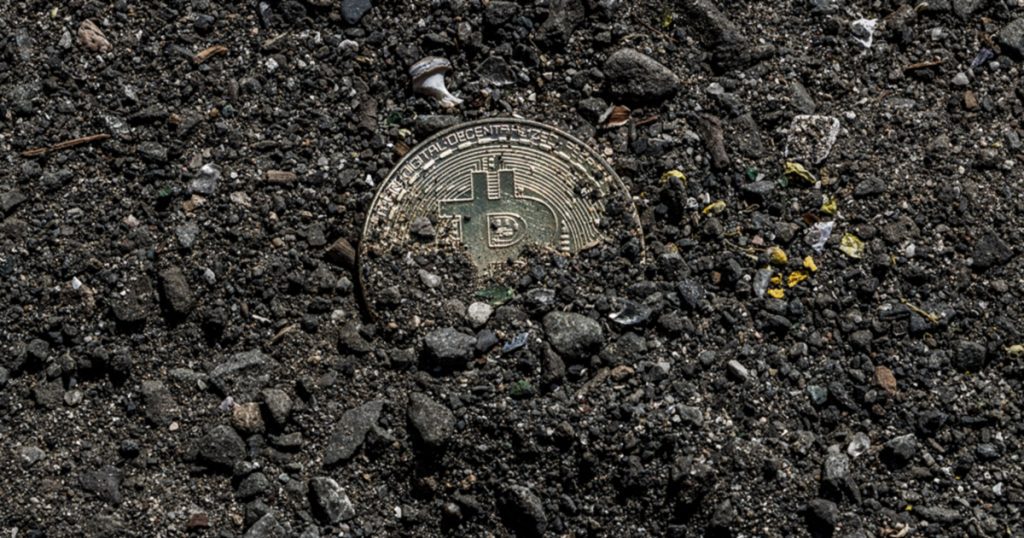 Amidst a grinding price slide, Bitcoin boredom has set into crypto markets. Interest indicators fell to levels not seen since March, according to Google Trends.
Yearly Google searches for 'Bitcoin' peaked at the end of June, at a value of 100. They have been steadily falling since. Today, Bitcoin searches measured 23. They were last seen in the low 20s ranges in March, bottoming at 20.
A value of 100 represents the peak popularity for the period, with 50 indicating the search term is half as popular and zero suggesting insufficient data.

When viewing the entire timespan of Bitcoin's existence, its search popularity peaked at 100 in December 2017. It is now at 7, similar to interest levels in the April-May period of 2017 and toward the end of the 2018 crypto winter.

Bitcoin Boredom Sets in As Crypto Interest Struggles
Similar Web shows a similar decline in traffic to key crypto metrics site CoinMarketCap. The 16th most visited finance and investing site in the world, CoinMarketCap traffic is at 6-month lows. The site had around 33 million visitors last month. In early June it saw 67 million views.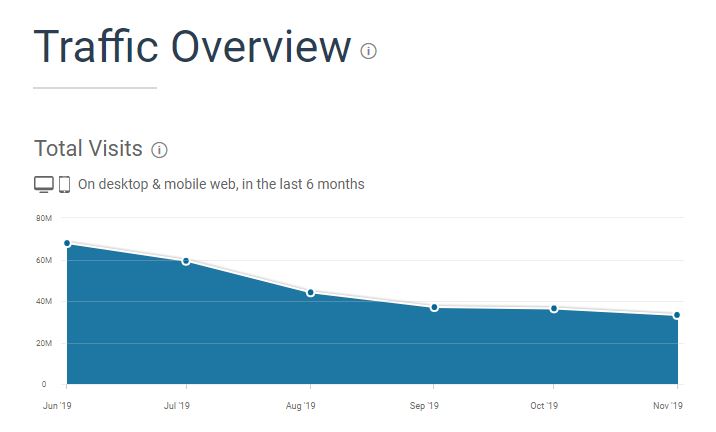 Coingecko traffic has also fallen by approximately 40 percent since Summer.

The Connection Between Interest and Price Activity
Google Trends clearly indicates that rising prices and rising interest in cryptocurrency are correlated. Whether prices drive interest or interest drives prices is hotly debated. It is widely believed that some events drive crypto market prices. That probably suggests that interest in crypto and crypto prices are both results of the same cause, at least at the earlier stages of a trend.
As CoinList president Andy Bromberg told Quartz earlier this month, "The overall crypto markets have a tendency to be event-driven, and in the past few months there hasn't been news to send prices moving meaningfully."
In September, Bitcoin price volatility hit its lowest levels in around 6 months, according to Forbes. Crypto Briefing reported at the time that despite the much-anticipated launch of Bakkt, interest in Bitcoin failed to enjoy an uptick.
Twitter activity for the original crypto had flatlined. Now, according to metrics by BitInfoCharts, Bitcoin-related tweets have been in free fall since Nov. 26, when it was mentioned 25,000 times. Yesterday, that figure was at a mere 14,000.

That data indicates that price volatility is at least one type of event likely to drive interest and price growth. Though wide price swings were long criticized as a problem for Bitcoin adoption, they may actually be its best friend.