The Rationale Behind Burniske's Trillion-Dollar Bitcoin Scenario
This could be the last big bull market before the asset-class settles down.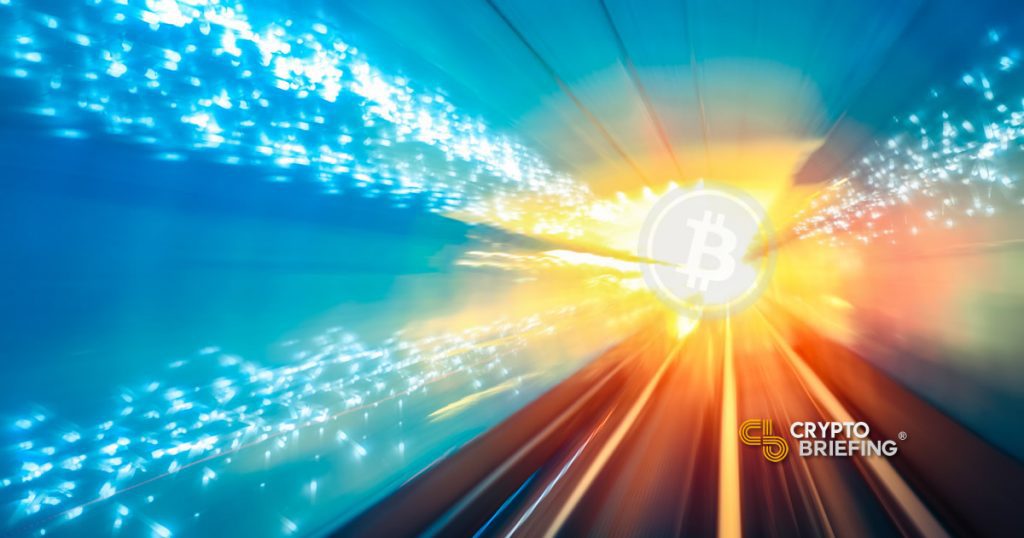 The founder of a blockchain venture capital firm has predicted that Bitcoin's total value could well exceed a trillion dollars by the end of 2021 – just over two years away.
Chris Burniske of Placeholder told an audience at Ethereal Summit that he expected a significantly stronger surge in the crypto markets in the coming year or so.
Bitcoin (BTC) could experience a surge that would take it over the trillion dollar mark – more than eight times its current market cap at the time of writing. The total value of the digital asset market could well go above $3 trilliion by the end of the next bull run, he claimed.
"If volatility halves, the bitcoin market cap could reach $1 trillion by 2021," Burniske said. "All of crypto could reach $3 trillion by the next bull market."
Today's predictions will only fuel euphoria and confirm to many crypto investors that the bear market is well and truly over. Bitcoin has been on a remarkable positive trend over the past few weeks. BTC hovered at around $5,400 at the beginning of May and broke past the $6,000 barrier last week.
At the time of writing, Bitcoin was trading at just below $6,800, giving it a market cap of $120bn. That's its highest valuation for all of 2019; the highest since the beginning of September last year.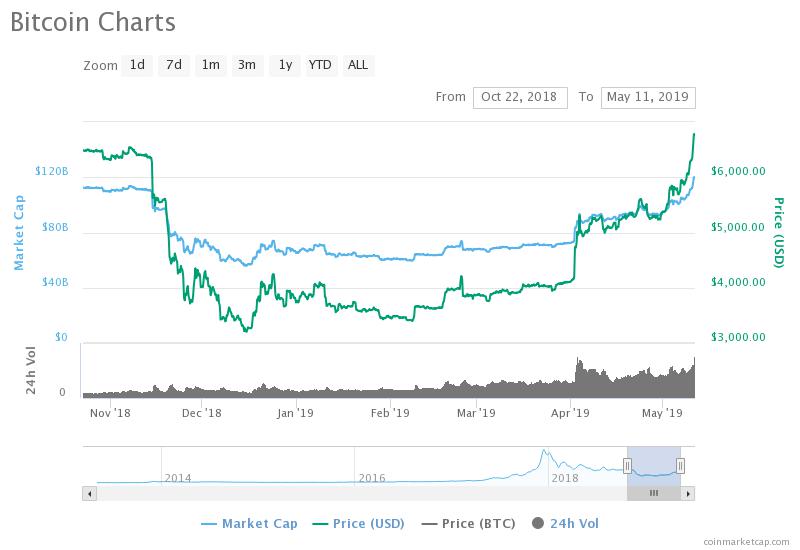 Despite the optimistic scenario he paints, Burniske isn't certain if the next bull market has already begun. In his presentation, he pointed out that the $422M raised by STOs in 2018, compared to just $22M the year before, went virtually unnoticed by most of the market.
The fact that prices barely moved even with the news of a "massive increase" in STO investment suggests investor sentiment is still overwhelmingly bearish, Burniske said. But when the bull market does eventually come, he thinks it will come fast.
"Crypto is the first revolution which uses interest to spread like wildfire," he said, adding that sentiment can change quickly and if a positive price trend can gather enough momentum, it might well push the digital asset market to spike.
The next bull market could be the last one to display such strong changes in prices. Although boom and busts cycles will still occur, things will begin to settle down. Analysts are arriving from the traditional finance world, bringing prediction models with them.
Burniske, who comes from a background in asset management, said the more these models start to rely upon the more prices will begin to be predictable. "Models will be created for crypto which forecast the future and this will lead to large scale convergence", explained Burniske.
"Price follows theory; theory follows price".