Pantera CEO: Bitcoin's Wild Volatility "A Thing of Our Primordial Past"
Pantera CEO Dan Morehead claims four-year crypto cycles "are done."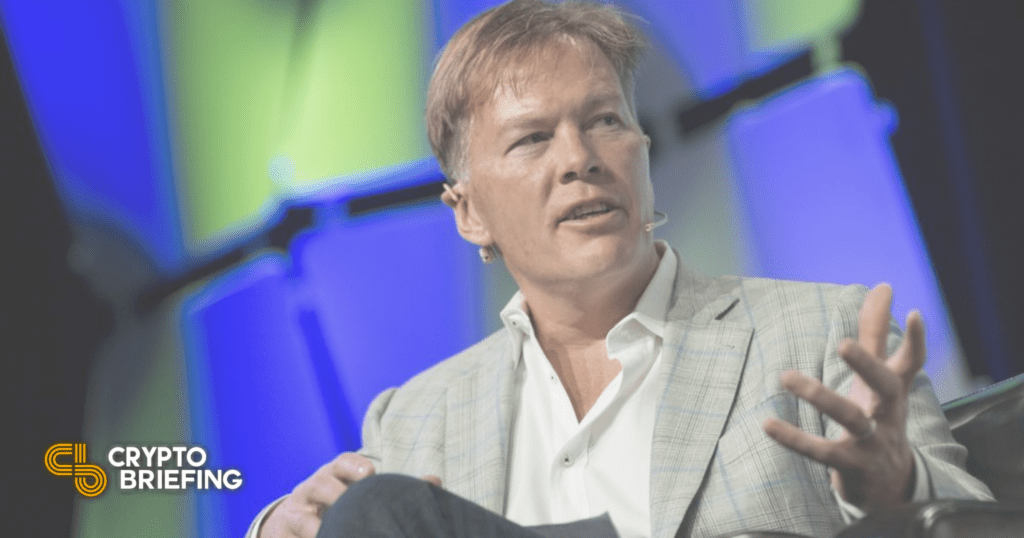 Key Takeaways
Dan Morehead argues history will no longer repeat itself when it comes to four-year crypto cycles.
He cautioned investors on the price impact of a Bitcoin ETF.
He also suggested that diversified crypto assets would outperform Bitcoin alone.
Dan Morehead, the founder and CEO of Pantera Capital, has claimed that the four-year crypto price cycles that investors have grown accustomed to "are done." In addition, he says the market will see less volatility, on both the upside and downside.
Bitcoin Price Likely to Stabilize, Says Morehead
Pantera Capital's CEO and founder Dan Morehead thinks that Bitcoin's extreme volatility could be a thing of the past.
In the firm's October Investor Letter, he wrote:
"The first halving reduced the supply of new Bitcoin by 15% of the total outstanding Bitcoin. That's a huge impact on new supply and it had a huge impact on price. Each subsequent halving's impact on price will likely taper off in importance as the ratio of reduction in the supply of new Bitcoin from previous halvings to the next decreases."
Morehead suggested that as cryptocurrency markets mature and the space sees more institutional adoption, volatility will decrease. Deep bear markets like the one in 2018 that saw crypto assets shed over 90% of their value are a "thing of our primordial past," he opined. Moreover, he said that investors "probably won't see any more of the 100x-in-a-year rallies either."
Less volatility would be a significant change from the pattern cryptocurrency investors have grown accustomed to over the last decade. Many crypto assets have rallied this year amid soaring interest. Bitcoin is up around 98% year-to-date, while Ethereum is up 379%. Several lower caps have posted bigger gains: the meme currency Dogecoin is up 4,793%, while Solana, an Ethereum competitor that runs smart contracts, has risen by 9,373% year-to-date.
Morehead also advocated for diversifying beyond Bitcoin, remarking that there are "compelling opportunities in the 150 other tradable tokens." Furthermore, Morehead believes there will be far greater returns in crypto than in the public markets. Given the amount of competition and sophisticated, massive hedge funds involved in the space, he said, "it's really hard to have alpha in the public markets."
As a counterpoint to the excitement around a possible Bitcoin ETF approval in the near future, Morehead expressed caution, asking readers to "please remind [me] the day before the bitcoin ETF officially launches" in case he decides "to take some chips off the table."
The Cycle Theory Debate Persists
Morehead is not the only prominent figure who thinks the traditional patterns in crypto market cycles might be changing. Some popular crypto analysts like the YouTuber Benjamin Cowen argue for so-called lengthening cycles. Cowen has suggested that crypto's classic four-year boom-and-bust cycle may become longer. He believes the peak for the current "bull" phase might not happen this year. This is primarily because it is harder for prices to increase as market caps grow. On-chain analyst Willy Woo predicts that this will be the last four-year cycle too.
Launched in 2013, Pantera Capital was the first cryptocurrency fund in the U.S., when Bitcoin was trading at $65. It now has $4.8 billion in assets under management.
(Disclaimer: At the time of writing, the author of this piece owned BTC, ETH, and several other cryptocurrencies.)