BitMEX Denies Selling User Data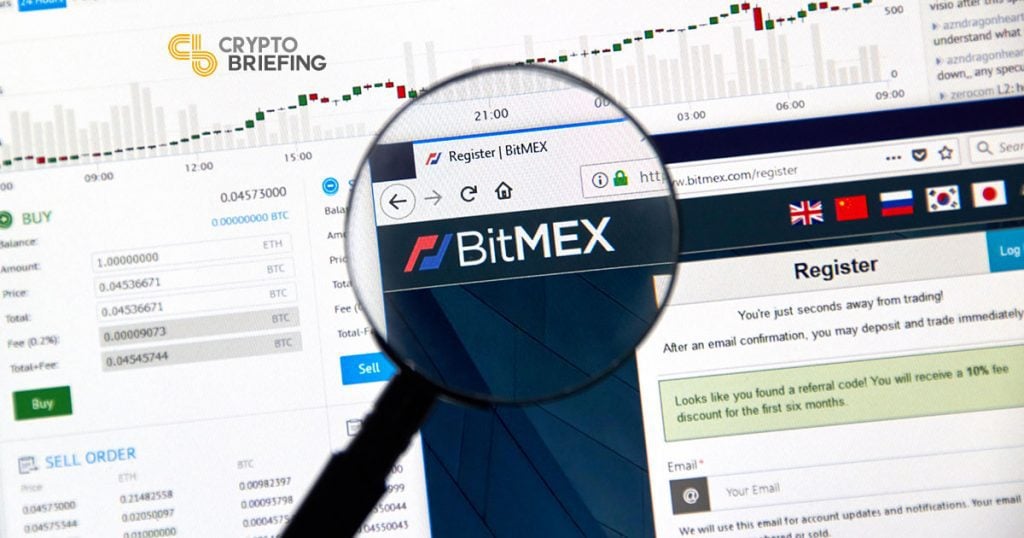 The cryptocurrency derivatives platform BitMEX has denied allegations that its new user agreement will allow it to sell trading data to third-party firms.
BitMEX announced on Tuesday that it had updated its Terms of Service Agreement, including changes to the intellectual property clause. As of March 6th, when the updates go into effect, BitMEX users will cede any rights of ownership for content posted on the platform.
Clause 3.4 states that HDR Group, which owns BitMEX, "shall be the sole owner of any derivative work produced by the HDR Group based on, or in any way connected with, your content, and shall have the right to use such derivative work for any purpose, commercial or otherwise, without any further obligation to you."
---
BitMEX users point fingers
Some were quick to criticize the new updates following their publication, suggesting that BitMEX would be able to sell users' data, including trading patterns, onto third-party trading firms. With this information, some users on Reddit said, institutional traders would be able to construct behavioural profiles on retail investors.
In a type of activity known as order flow trading, a firm with access to trading data could accurately determine the levels at which retail investors would buy and sell. A firm can profit from altering market conditions with this information.
For example, if sellers were only prepared to sell Ether (ETH), at $147 (the ETH price was $137 at press time), a firm armed with their trading data might put up a lower offer limit, undercutting the market and pushing other traders to sell for lower prices.
One Redditor, speaking on behalf of the exchange, denied the allegations.
"BitMEX is not selling customer data," the Redditor commented. "The purpose of this notice is to inform users that we will soon be providing greater transparency about how your data is used within our network and with the services we use (alerting, reCAPTCHA, Yubico, Freshdesk)."
The comments were made from an account flaired "CTO – BitMEX" on the exchange's official subreddit, suggesting that they came from BitMEX's co-founder and chief technology officer, Samuel Reed.
"The community is jumping to conclusions here," he added.
Crypto Briefing reached out to BitMEX for comment. A spokesperson emailed to say that BitMEX was,"aware of the speculation surrounding its updated Terms of Service…BitMEX would like to stress as well as clarify it does not sell, trade, or offer customer data to third parties."
---
Order flow is already controversial
Purchasing order flow is already common practice in traditional markets. In the early 1980s, Bernie Madoff, who is currently serving a life sentence for eleven federal felonies, was one of the first traders to pay brokerage firms for the right to execute their clients' orders, oftentimes a penny or two per share.
"A U.S. retail investor sends out an order to buy or sell a stock through a brokerage account," explains a Bloomberg article. "She may think her trade heads directly to the New York Stock Exchange, but that's rarely true."
In what is now a widespread business, brokerage firms can charge clients less for their services and electronic wholesale firms can execute trades. While not all firms use this data to make their own trades, the practice is already controversial.
Retired Senator Carl Levin called for an outright ban on order flow trading, describing it as a "multi-million dollar conflict of interest" in a letter to the SEC in 2014.
---
The author is invested in digital assets, including ETH which is mentioned in this article.