Blackfort Exchange Network Announces Join and Invite Airdrop Campaign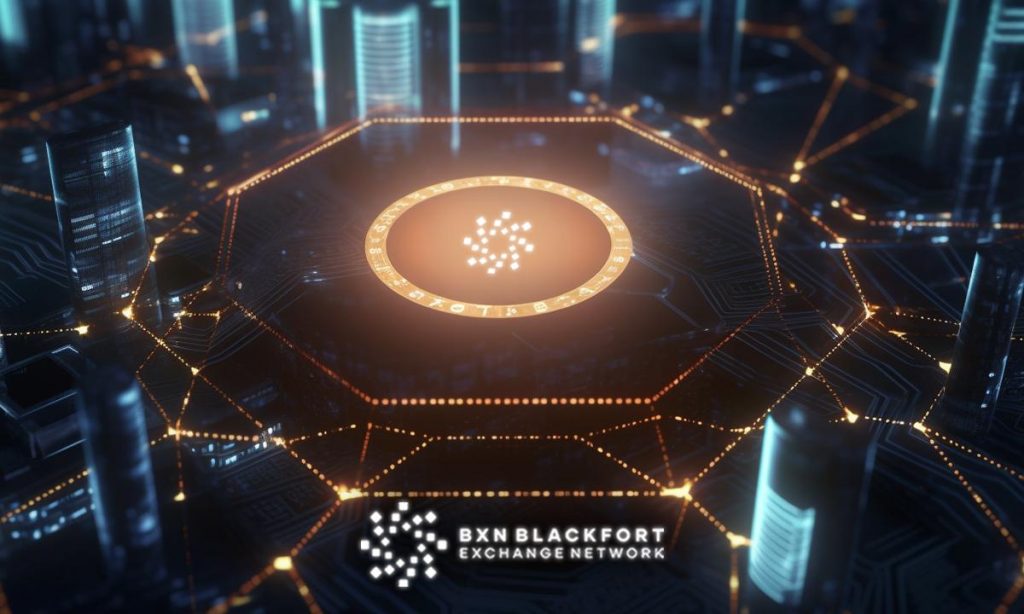 Dubai, United Arab Emirates, October 17th, 2023, Chainwire
BlackFort Network has announced an airdrop campaign for its users to have BXN Tokens straightforwardly with active participation in the network. Every user downloading and registering the BlackFort Wallet gets 100 BXN as a join airdrop. If they invite their contacts and their contacts download the wallet, they get a 100 BXN invite bonus for each user they invite. This opportunity empowers users to actively join the BXN community and gives them a chance to increase their BXN earnings by bringing their contacts to the community by the BlackFort Networks invite airdrop campaign.
BlackFort Network's invite airdrop campaign enables users to increase their BXN Token earnings and enables the community to continuously grow. BlackFort Network achieved significant milestones with this campaign including having 80,000+ wallet addresses and 700,000+ transactions. These significant increases led to increases in the number of daily transactions on the BXN chain.
BXN is planning and aiming to grow its community more and advance the blockchain industry with upcoming developments. BlackFort Wallet 1.0 already demonstrated that BlackFort Wallet is a secure, user-friendly, and environmental platform for its users to manage their digital assets. The BlackFort Wallet 2.0 which went live four months ago allows users to have a more flexible, secure, and convenient digital asset management experience. The BlackFort Network's experienced team is still working on further development for the BlackFort Wallet to provide the best digital asset management for its users at the minimum cost.
BlackFort Exchange Network (BXN), a revolutionary pioneer in blockchain technology, is causing a significant stir with its groundbreaking modular blockchain. This state-of-the-art development delivers enhanced speed, scalability, and seamless integration with the Ethereum Virtual Machine (EVM), revolutionizing the realms of decentralized finance and the execution of smart contracts.
BlackFort's experienced team, comprised of early adopters and cryptocurrency professionals, has encountered several market challenges in cryptocurrency wallets and services. One prominent challenge pertains to the complexity of user interfaces for cryptocurrency services, often leaving users to independently navigate these intricate systems due to the urgent need to address market gaps. To eliminate these issues, BlackFort has diligently examined various platforms and features aimed at simplifying user onboarding into the cryptocurrency area. Moreover, BlackFort addresses the challenge of centralized access to multiple cryptocurrency services by integrating options for users to purchase cryptocurrencies with bank cards and facilitating direct asset swaps within their application. This integration streamlines the process, eliminating the need for additional sign-ups and user verifications, providing users with a unique experience, and removing asset volatility concerns. Notably, BlackFort introduces a distinctive referral system that offers ongoing incentives to users for actively promoting the wallet and nodes within the community, thereby fostering an engaging token economy.
This market challenge led to the creation of the BlackFort Exchange Network, the nodular blockchain to enable smart contacts and Mass TPS. Since high-speed transactions with lower fees are the most demanded features of any blockchain BlackFort Exchange Network plans and maintains its main focus on reliability and high transaction speeds with the minimum cost for its users. Additionally, NFT creation and delegation will be something unique for BXN, each node is an NFT delegated or can act as a validator.
In BlackFort Exchange Network there is a set of Nodes to be distributed to users. Each node is a nNFT with a representation weight described as Token-lock. Nodes cannot be broken down into smaller coins. Each node has a fixed amount of BXN that is distributed as block rewards to the BXN addresses of the holders. After activation, each node will commence claiming its block rewards from the block following a successful activation, including rewards for delegators.
With its passion for innovation and mission for transforming decentralized finance, BlackFort Network will reach more milestones and change how people interact with blockchain.
Users can find out more about the airdrop campaign below:
(https://storage.googleapis.com/skydelis-static/production/pdf/first_steps_bxn_en.pdf)
🔗 Registration (http://blackfort.network/) (Wallet Download is After Registration)
🌐 Website (https://blackfort.exchange/)
📄 Whitepaper (https://storage.googleapis.com/skydelis-static/whitepaper.pdf)
💬 Telegram (https://t.me/BXNOfficialCommunity)
🤖Discord (https://discord.gg/QTufjb4aj7)
🕊️Twitter (https://twitter.com/BlackFortBXN)
📑 Medium (https://link.medium.com/qtdILWvFUvb)
📷 Instagram (https://instagram.com/blackfortbxn?igshid=MzRlODBiNWFlZA==)
🧩LinkedIn (https://www.linkedin.com/company/blackfort-wallet-exchange/)
🎥 YouTube (https://www.youtube.com/channel/UC0ZP0zK5SJRNQ1lVtAgRHqQ)
Contact
Head of Marketing
Haris Mughal
Blackfort Network
[email protected]