World's Biggest Asset Manager Now Has a Crypto ETF
BlackRock has launched a new ETF focused on blockchain and technology.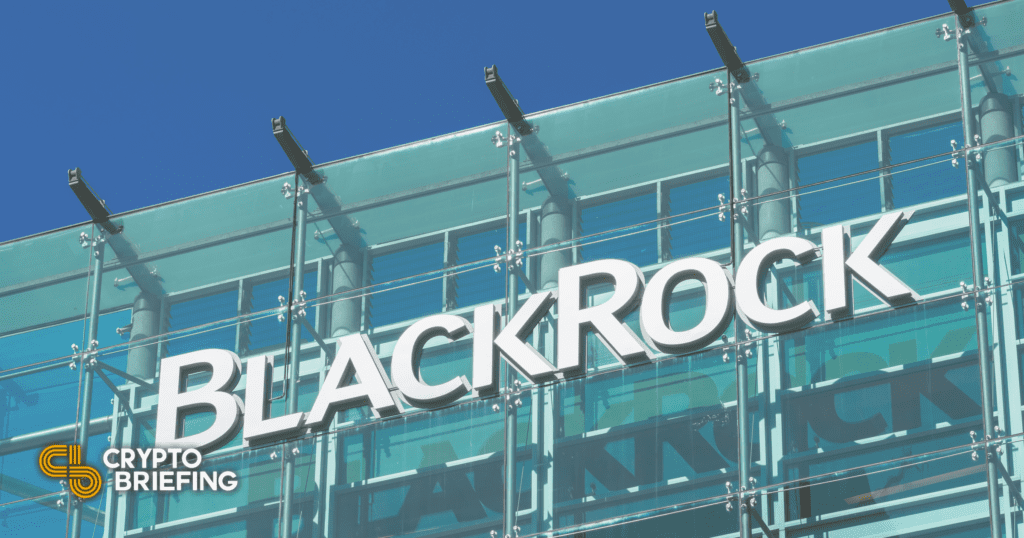 BlackRock noted blockchain's potential for "enabling financial inclusion for billions of unbanked consumers."
BlackRock Launches Blockchain and Tech ETF
BlackRock, the world's largest asset manager with around $10 trillion on its books, is bullish on blockchain.
The American firm has announced the launch of a new ETF called the iShares exchange-traded fund that will specifically focus on blockchain technology, cryptocurrency, and tech companies. That means BlackRock customers, including many high-net-worth institutional players, will be able to get exposure to the crypto industry without having to directly invest in volatile assets like Bitcoin and Ethereum.
BlackRock filed an application for the fund with the SEC earlier this year, saying that "seeks to track the investment results of an index composed of U.S. and non-U.S. companies that are involved in the development, innovation, and utilization of blockchain and crypto technologies."
The fund features an 11.45% allocation to the leading cryptocurrency exchange Coinbase, which memorably went public this time last year. Other firms included are the Bitcoin mining companies Marathon Digital Holdings and Riot, as well as the payments giant PayPal.
The iShares website points to blockchain and cryptocurrency's disruptive potential, noting that the technology "is allowing independence and control of personal data while enabling financial inclusion for billions of unbanked customers." Meanwhile, a full report accompanying the fund notes the increasing demand for "decentralized digital ecosystems" among millennials following global lockdowns.
The fund launch comes as the traditional finance world becomes increasingly intertwined with crypto. Earlier this week, Fidelity announced that it would let customers allocate Bitcoin to their 401(k) retirement funds.
BlackRock itself has also become more involved in the space of late, most recently announcing that it will manage the cash reserves for USDC, the $50 billion Circle-run stablecoin that's become central to the DeFi and cryptocurrency ecosystem.
Disclosure: At the time of writing, the author of this piece owned ETH and several other cryptocurrencies.