Blockchain Advocates In Washington DC: Facebook Had "Fabulous" Timing
Money-laundering scares lawmakers: proving that crypto is safe will be a challenge.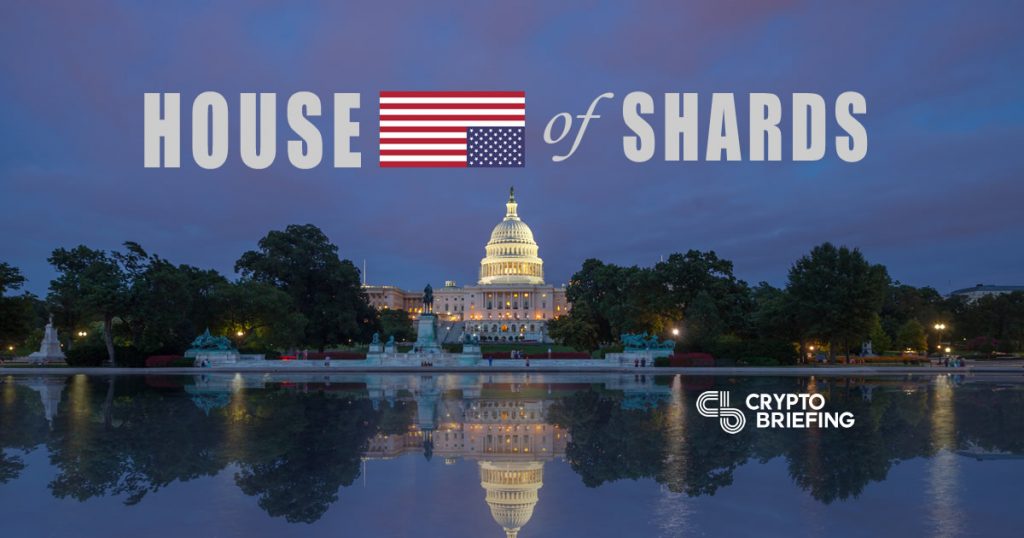 Say what you like about Mark Zuckerberg, but he certainly knows how to get attention. After six years of blank stares and regulatory shrugs, decentralization and privacy are now the talk of the town in Washington, and lawmakers are finally devoting their attention to what was once an obscure technological fad.
Businesspeople and entrepreneurs returned home from the third Blockchain Education Day, organized by the Chamber of Digital Commerce in Washington after meeting with Representatives and their aides to discuss the issues surrounding blockchain technology and crypto-assets. Many participants said Facebook's Libra had finally thrown their industry under the spotlight.
"The timing is fabulous," said John Jefferies, CMO of CipherTrace. "Everyone is very hungry to understand what's going on in the crypto space. There are binary feelings about Facebook, but it's brought to the attention of all these lawmakers that now is the time this has to be addressed."
CipherTrace is a technology business specializing in blockchain forensics and AML solutions, allowing businesses to deal in cryptocurrencies while limiting their regulatory risks – in fact, exactly the kind of company that could help secure digital assets, and calm the fears of legislators.
And for once, Facebook doesn't have a monopoly on lawmakers' attention. "The nice things about the Facebook issue is that it brought other issues to light, like privacy," Jefferies added, allowing blockchain businesses to highlight the potential issues such as FATF's latest AML recommendations.
---
Provably Clean Money
Asked which issues were of greatest concern, most Chamber members said that preventing money laundering was Congress' biggest sticking point. "That was the one, consistent lightning rod," Jefferies said, "they said, we're not going to let this happen if people can launder money."
Other business representatives also encountered the same issues. "There seems to be a misconception in Congress… we actually are already subject to AML regulations, the same standard that any traditional bank or broker dealer would be," said Jasmine Shergill, eToro's Director of Regulatory Affairs for the United States. "[T]here seems to be a lack of awareness that there are already so many safeguards in place."
For companies that specialize in AML compliance, Blockchain Education Day was a chance to tout some of the unique ways DLT can resolve the issues surrounding cross-border transfers. "At least two congressmen that I met with had their eyes opened with how things are so auditable and traceable with the right tool set," said Steve Ryan, COO of CipherTrace. "It's really not the Wild West."
Asked to comment on Steve Mnuchin's statement that cash was less effective money laundering, both Ryan and Jefferies roared with laughter. "He should look at the money mules that go across the border every day," Ryan said. "The only barrier is the size of the bag."
---
Freeing the Capital Markets
It was also a chance to address some of the other sticking points for regulatory approval. Matt Trudeau, CSO of ErisX, used the occasion to highlight the need for more comprehensive rules around cryptocurrency trades and exchanges. "It isn't so much about the technology anymore," Trudeau says, "it's about the regulatory ambiguities in some specific instances."
ErisX is a regulated cryptocurrency exchange, which has recently secured CFTC approval as a clearinghouse for futures contracts. Combined with an already-approved Designated Contract Market license, the exchange will soon be able to offer spot and futures trades on the same platform.
By providing another regulated marketplace for cryptocurrency trades, Trudeau believes ErisX can improve liquidity and price discovery within crypto markets and resolve some of the concerns which have held regulators back from approving Bitcoin ETFs.
"One of the contributions we can make as business can make is to become a highly liquid, high quality, well regulated futures market with robust policies and procedures that can start to resolve some of the SEC's concerns," said Trudeau.
But the day was not an unmitigated success. Speaking informally to Crypto Briefing between meetings, some business representatives said that their meetings had been shunted off to junior congressional staffers. Other Digital Chamber members complained that their peers had used it as an opportunity to pitch their own businesses.
But the overall consensus was that it had been a successful occasion to promote the advantages and dispel the myths of ledger technology. "The Facebook/Libra thing is very good for our whole industry," Jefferies said. "It's raised the visibility, it's raised the awareness. This year they were very hungry to learn."