Fixed: Some Online Poker Sites Screw Players, But Blockchain Can Un-Fix The Game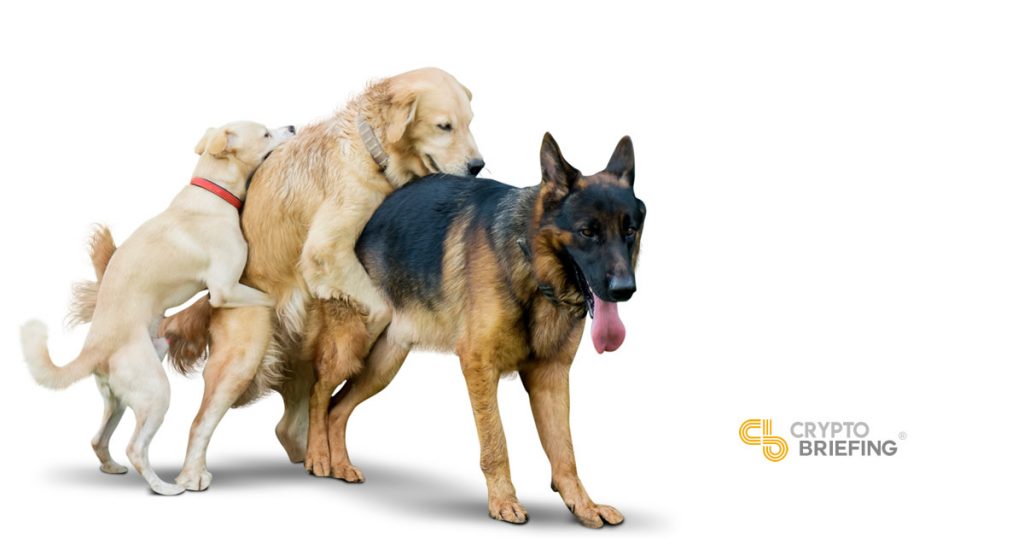 Everyone loves a game of risk, but online gambling may be a poorer bet than you thought. The $46 billion dollar industry is full of danger for unwary players, and that's before you even put your chips on the table.
That's the message from Virtue Poker, a blockchain-based startup seeking to protect players from digital card cheats. The startup seeks to use decentralization and blockchain technology to create trustless, nearly fraud-proof games of online poker.
"Virtue poker is blockchain based poker its designed to solve the problems that online poker has had the first over its twenty years of existence," explained Chief Marketing Officer Dan Goldman, at Ethereal Summit in New York.
The most basic form is the digital equivalent of peeking at the other players' cards: cheaters can hack into centralized databases to spy on the order of the deck, or the other players' cards, thereby gaining an advantage over honest players. That's what happened with Ultimate Bet and Absolute Poker, in which company insiders were accused of manipulating the software to peek at other players' hole cards.
The biggest problem is "fund security," maintaining the security of your money when you play on a poker site. Since players have to deposit their wagers with the house, there's very little to stop an unsavory casino from running off with the pot, or using their wagers to fund a different sort of gambling. That's what happened with FullTilt, which was accused of misappropriating some $330M of customers' funds.
Virtue Poker seeks to mitigate both of these problems using blockchain-based smart contracts, Goldman explains. Instead of having determining deck order at a central server—where they are susceptible to hacks or inside collaboration—each deck of cards is separately shuffled and encrypted by each player. "Everyone at the table is part of the shuffling process," Goldman explains, "For someone to hack into the system and see the deck they would need to hack every single player simultaneously."
Then there's the problem of counterparty risk, which occurs whenever players have to pool their bets. Instead of placing their wagers with the house, Virtue Poker is designing an elaborate system of smart contracts to allow players to make trustless wagers. Players stake their bets in a smart contract pot, which automatically distributes the winnings according to the outcome of each hand.
That may sound optimistic, and Virtue Poker talks a big game. However, Goldman is candid that the project is still far from being realized. The company raised 25,000 eth in a tokensale last year, and is presently seeking a gambling license in Malta. It's currently backed by WSOP bracelet winners including Phil Ivey, Dan Colman, and Brian Rast – three of the highest-earning players on the circuit.
Blockchain is not a panacea for all ills; but when a problem can be fixed with the technology, it's a fair bet to assume that someone, somewhere, is attempting to do it. Fixing online poker could actually make it fun again.
A closed beta is now available, and will be made open.