Blockchain is FedEx's "Next Frontier"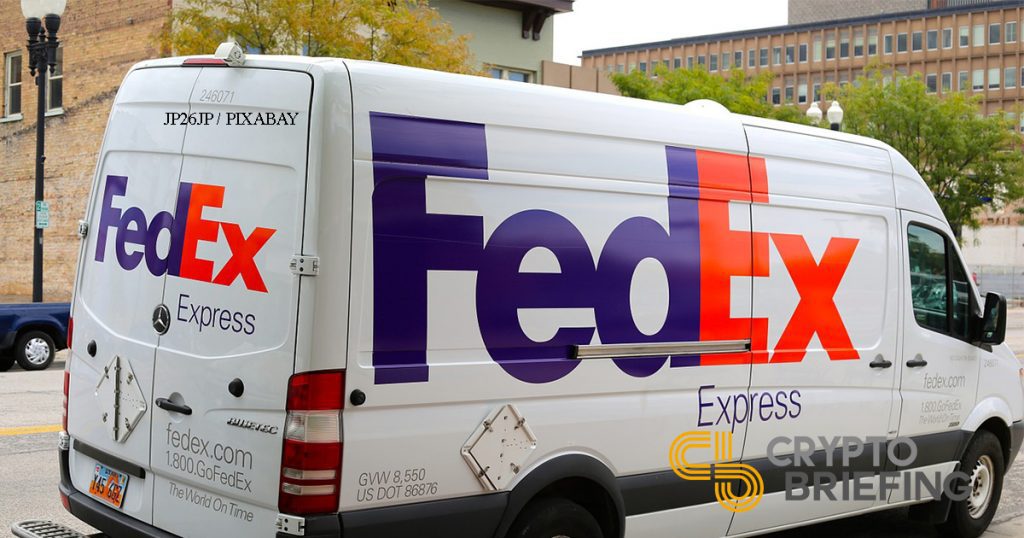 Remember that time you tried to order a new computer from China, except the package arrived a month late and looked like evidence from a crime scene? Blockchain technology may make misdeliveries a thing of the past, according to FedEx's CEO, as the world's third-largest shipping company races to implement blockchain solutions to the freight industry's problems.
Speaking at the Consensus 2018 conference in Manhattan, CEO of FedEx Fred Smith declared that "Blockchain has the potential to completely revolutionize what's across the border." The conference, with some 8,500 attendees, was also live cast on Youtube.
Smith told the audience that the shipping industry faces "massive amounts of friction" in international trade, due to international differences in customs and shipping practices. Although each company records shipments on internal systems, most packages change hands many times before reaching their final destination.
By introducing a shared, transparent and traceable chain of custody that runs throughout the shipping industry, Smith called blockchain technology "a game changer."
"For cross-border shipments, 'trust' is legal requirement for every transaction. What blockchain has is a potential for the first time ever to make the information available for everybody," he said.
FedEx isn't the only player trying to put the shipping industry on the blockchain. Walmart has developed a blockchain to track food products from China, and DeBeers uses one for tracing diamonds.
Several token-based projects, including VeChain and WaltonChain, are also trying to create cryptocurrency-based freight ecosystems, and China's Tencent and Alibaba are also developing their own applications.
In order to further develop blockchain applications for the shipping industry, Fedex joined the "Blockchain in Transport Alliance," an industry-wide association for rail and freight companies. "Our goal is to bring together leading companies in the freight technology industries that have a vested interest in the development of blockchain technology," the Alliance says on it's website. "Thousands of companies have applied for membership."
Last year, Fedex also joined the Blockchain Research Institute, based in Canada.
The Alliance's stated goals include establishing a set of universal standards for a prospective transportation blockchain, with smart contracts, custody tracking and "grey trailer pools," which allow shipping companies to share their resources.
On the importance of blockchain and other technical innovations, Smith ended his appearance at Consensus with a warning to other companies: "if you are not willing to embrace new technologies like internet of things and blockchain to face those new threats, you are … going to extinction."