Blockchain Jobs And Wages Are On The Rise: Study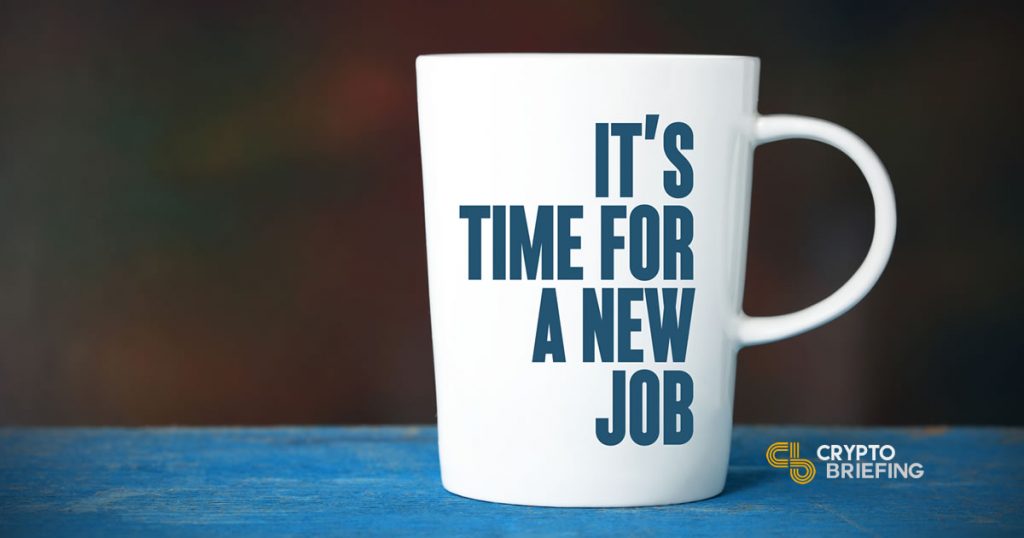 Money talks. And with a median salary of nearly $85,000 per year, blockchain professionals make more than most, according to Oct. 2018 Glassdoor study. The median U.S. salary is nearly $52,000. So why do crypto and blockchain workers earn 62% more than other American workers?
Because companies are mostly hiring people with technical expertise such as coders and analysts. Secondly, most jobs are located in expensive cities which drive higher wages. The top five U.S. locations with the most blockchain openings are:
New York, NY
San Francisco, CA
San Jose, CA
Chicago, IL
Seattle, WA
In New York, the median pay for software engineers is $104,000. Here are the top five non-U.S. locations with the most blockchain work opportunities:
London
Singapore
Toronto
Hong Kong
Berlin
"Companies are hiring primarily for technical roles, requiring engineering experience and coding skills, and many of these job openings are centered in cities that are already major talent hubs for technical or financial expertise," according to Glassdoor's study. "Both factors are contributing to pay exceeding median salaries elsewhere — another strong indicator of long-term investment."
Such jobs rose 300 percent since last year, rising to 1,775 openings in the U.S. in August 2018. But Asia is seeing a lot of hiring as well. Recruitment firm Robert Walters is seeing a 50% increase in blockchain or crypto jobs in Asia since last year. Thus, it's no surprise that Singapore and Hong Kong are establishing themselves as the "blockchain islands" of the Far East.
As mentioned, employers are looking for subject matter experts, especially programmers. According to July 31 study by freelance platform Upwork, blockchain is the No. 1 fastest-growing skill in the second quarter of 2018, followed by Google Cloud Platform, and Volusion software.
Blockchain engineering is also the second-most in-demand skill after robotics and automation. The top five blockchain openings on Glassdoor are:
Software Engineer
Analyst Relations Manager
Product Manager
Front-End Engineer
Technology Architect
And the top five employers with the most number of blockchain jobs are:
ConsenSys
IBM
Coinbase
Figure
Oracle
Human resources will encounter more candidates at college campuses. New York University offers classes on cryptocurrencies and blockchain in which enrollment has ballooned to hundreds of students per semester. However, Stanford (10 classes), Cornell (9) and University of Pennsylvania (6) offer the most crypto and blockchain courses among U.S. universities, per Aug. 2018 Coinbase study.
Interest from students isn't surprising given that, according to Coinbase, one-fifth (18%) of students say they own at least one cryptocurrency such as Bitcoin (BTC).
Regulatory uncertainty and crackdowns aren't enough to derail strong job growth in the industry. Moreover, a possible bull run in early 2019 could further increase capital investments as well as work opportunities in the space.
"A bull run for Bitcoin in 2019 is entirely possible. Look back at the end of 2017, leading into 2018 — the market was essentially at its highest," says Sheffield Clark, CEO of Coinsource, a crypto ATM firm, in a statement to Crypto Briefing. "I do not doubt that the crypto markets are well positioned to reach another peak. With increased institutional support, smart regulation, and strong projects rising to the front of the pack, fluctuations in market price will remain steady and we anticipate an upswing in the Bitcoin market in the months thereafter."
As the saying goes, "Build it and they will come."
The author holds BTC which is mentioned in this article.