Blockchain Live: London On September 26th 2018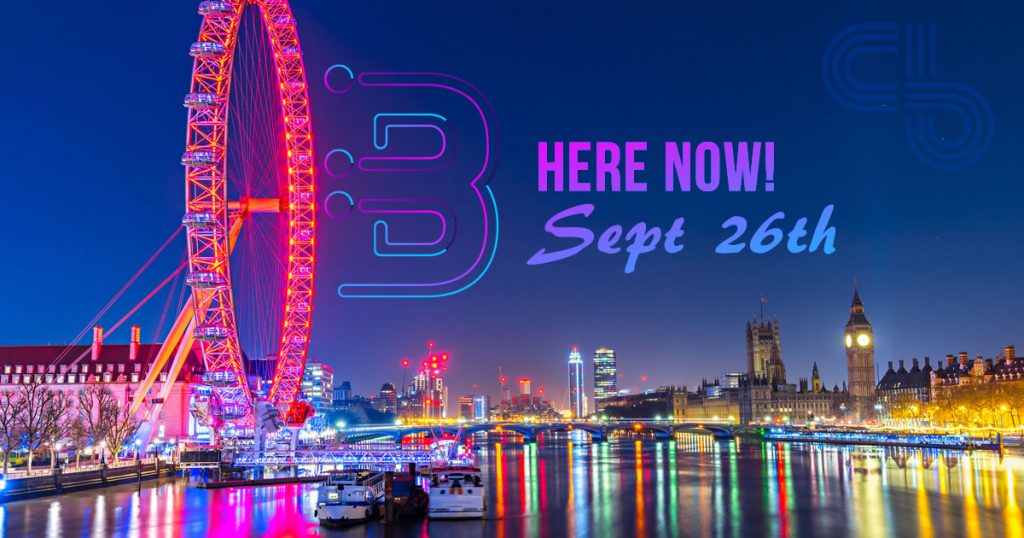 On September 26th at London Olympia, Europe's premier event in the blockchain calendar celebrates the latest and greatest in Blockchain, DLT and Smart Contracts. Working with respected affiliates such as the Blockchain Research Institute, techUK and 11:FS, Blockchain Live boasts the big names in blockchain with the likes of Bitfury, ConsenSys and EOS sharing the stage with leading industry voices.
For the first time ever, London will host a meeting of some of the greatest minds in blockchain and DLT with Nick Szabo, the father of smart contracts; Alex Tapscott, Author of the Blockchain Revolution; Blockchain Guru, Oliver Bussmann and the Chamber of Digital Commerce's Perianne Boring speaking to an expected delegation of 3,000.
---
Blockchain Live 2018 will echo the successful launch from the year previous, delivering industry inspired content from household names and entrepreneurial spirit from the innovators pushing blockchain's boundaries. Balancing technical and business development focused interests, the event will provide clarity to businesses wishing to harness the potential of this emerging technology. It assembles the full spectrum of organisations and individuals driving this revolution from pioneering developers to the new generation of investors and entrepreneurs.
All of this will be staged with a unique, festival atmosphere celebrating blockchain's potential for businesses and consumers, governments and citizens.
The event will feature a mix of free-to-attend and paid-for content, across 9 different theatres. The paid-for conferences, the Blockchain Leaders' Summit and C-Suite Stage, are designed for business leaders looking for advice and case studies on the strategic implications of blockchain for enterprise.
The Blockchain Leaders' Summit will feature the biggest names in Blockchain. Speakers on this stage include; Nick Szabo, Perianne Boring, Simon Taylor, Alex Tapscott and Oliver Bussmann. The C-Suite Stage, supported by the Blockchain Research Institute, is packed with content designed to guide captains of industry on how to capitalise on a blockchain enabled future. Standard tickets will be priced at £900 each but early bird tickets can be booked at £400 for a limited time only.
Additionally, there are 7 free-to-attend 'Industry Stages' with content from specific verticals, including thought leaders, use cases and insight from the early movers. The live platforms for engaging our audience include; Fintech, Govtech, TechDev, Product Journey, Cryptocurrency, Energy Forum and Creatives including gaming, gambling and entertainment. Brands speaking at the event include; BNP Paribas, SWIFT, London Stock Exchange Group, EDF, Coca-Cola, Bupa and HSBC.
Service providers exhibiting at Blockchain Live include leading blockchain application and platform providers such as; EOS, Zencash, Medical Chain, Applied Blockchain, Bitfury and ConsenSys. The event has also partnered with trade bodies such as techUK, the Big Innovation Centre and the UK All-Party Parliamentary Group on Blockchain to ensure that the power of blockchain is communicated and realised by every corner of every industry.
To add to the excitement, there are two features: The Blockchain Bust Up and the Investor Zone featuring The Start-Up Village and Pitch. The Blockchain Bust-up is a live debate on contentious themes around the application, governance and regulation of blockchain technology with experts giving alternative points of view. The Start-up-Village will be a hive of blockchain innovators with new and exciting technologies and applications to showcase and attract investment. To find out more, click here.
View Blockchain Live 2018 headline speaker announcement
Testimonials from last year's event from our attendees, sponsors and exhibitors –
'After the 2017 show, Blockchain Live is set to become the must-attend event for entrepreneurs, technologists and business in the cryptocurrency and blockchain application space.' – Attendee
'The interesting thing about the conference is that it's brought together people from various industries and multiple sectors to figure out how this technology can be deployed' Charley Cooper MD, R3 Partner, Speaker and Contributor
'It's 3pm at Blockchain Live, we've been talking to customers since 8:30 this morning, we've had retail clients, banking, insurance, manufacturing and many start-ups.' Bob Yelland IBM
'Attending Blockchain Live has been the most impacting event of the year for me. Mind melting, revolutionary stuff. A World-changing mix of people.' – Attendee