Why Blockchain Startups Are Badly Lacking In Business Basics
Future tech visionaries still need business expertise.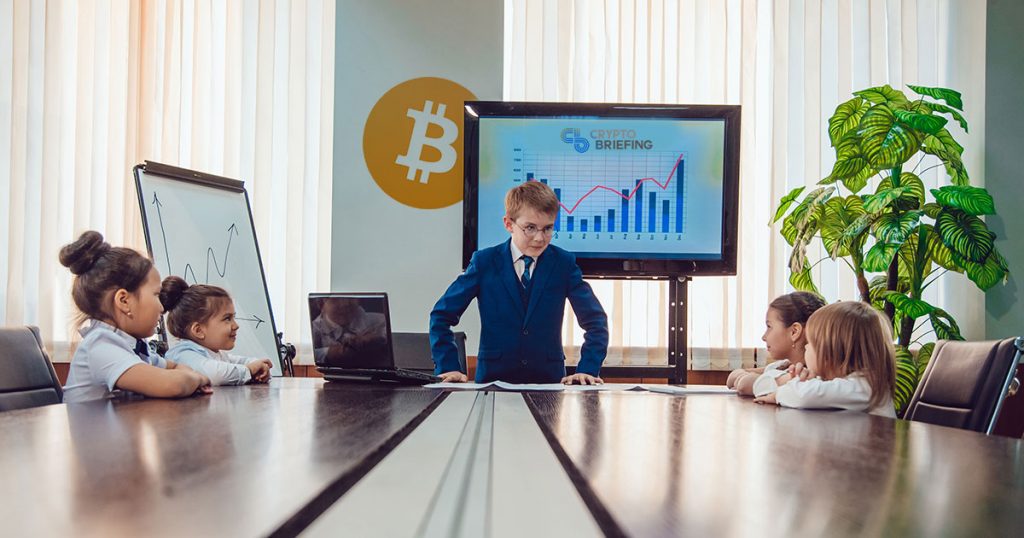 From Bitcoin's emergence on the deep web in 2008, to the ICO funding craze of 2017, the blockchain/crypto industry has experienced its fair share of ups and downs over the past ten years. Despite a dramatic influx of money and big ideas, the industry has also fallen prey to scams, pump-and-dump schemes, and spectacular price crashes.
Thankfully, crypto is no longer defined by dizzying price highs and speculation, but rather by real projects with substance. While blockchain's lightning speed and security continue to produce viable real-life use cases, investments into the technology have struggled to power long-term growth.
According to a study from consultancy giant EY, released in October 2018, 86% of the leading Initial Coin Offerings (ICOs) which listed on a cryptocurrency exchange in 2017 were below their initial listing price. Similarly, according to Deloitte, more than 26,000 new blockchain-based projects were launched on GitHub in 2016. Just over a year later, 92% had folded.
While those figures paint a picture of severe growing pains, it's not all doom and gloom. Visionaries in the industry have taken blockchain from the fringes of the internet to ultimately capture the attention and interest of some of the biggest enterprises, governments, and investors — and the money continues to pour in.
---
Finding the right team for a blockchain startup
Today, many blockchain solutions are initiated from an engineering perspective, and steeped in academia and scientific research. While this allows budding blockchain businesses to remain at the forefront of what is still a nascent industry, many entrepreneurs lack the traditional business, financial, and marketing acumen to drive and scale their companies in the emerging decentralized and tokenized economy.
With so many bright minds committed to expanding on the academic and theoretical capabilities of Distributed Ledger Technologies (DLT), project leaders should look to hire experienced professionals who can drive the strategic direction and execute their projects in a pragmatic, effective, and sustainable way.
By taking steps such as partnering with accelerator programs and seeking guidance from other industry experts, blockchain projects can acquire the leadership resources they need to flourish in this congested and highly competitive industry. Simply put, the days of having a nice flashy whitepaper are gone.
In order to your business off the ground, navigating the nitty-gritty financial, commercial, operational, and strategic aspects of a startup business are imperative as the market becomes increasingly saturated.
---
Focusing On Consumers
To borrow a quote from Amazon founder and CEO Jeff Bezos "Start With the Customer and Work Backward." While Bezos may have coined this phrase at the turn of the Millenium, his philosophy has stood the test of time. Today the true value of blockchain will be measured by its economic and social impact on ordinary, everyday people around the world.
Shifting to a more "outside-in", customer-centric approach to development is important when dealing with new and emerging technology. At times, blockchain projects have been guilty of failing to explore how the technology can have a real practical impact in the world around them and address a specific need in the market, while contributing to a positive environmental, social, and governance (ESG) impact.
By focusing on "outside-in" solution design and development – in other words, from the perspective of the customers and target users rather than internal operations – businesses will not only design solutions that address the challenges and pain points of their customers, but also target a consumer base who have a specific need and can provide valuable revenue going forward.
If the funding craze of 2017 taught us anything, it's that slapping the 'blockchain' label on any project won't get you anywhere anymore. It's vital that startups in the blockchain space address this issue, focussing less on lofty ambitions, and more on keeping sight of real world use cases.
In particular, projects need to show some evidence of a transparent smart contract execution or a minimal viable product (MVP) in order to demonstrate real substance and a functional product. If we are to gain mainstream adoption of blockchain, this focus on building real world products will be essential.
---
Attracting Smart Investors
While ICOs grabbed headlines for providing businesses with cheap and quick access to capital, we are now seeing a shift back to basics and towards the more traditional and sensible funding mechanisms. According to Outlier Ventures' report, State of Blockchains Q3 2018, VC investments in blockchain and crypto companies grew from $900M in 2017 to $2.85B as of November 2018 — an increase of 316%!
If businesses get serious about VC and institutional investors, they have the ability to take advantage of business networks, resources, and deep industry insights, as well as practical support forrecruitment, media relations, community development, and legal and regulatory affairs.
It is imperative to source the right investors and team members that can bring a broad range of expertise to the business. Institutional investors bring smart money, provide support, and legitimize projects and their involvement. By onboarding business-savvy executives, they can also help steady the ship and scale blockchain projects to achieve a sustainable competitive advantage in their target markets.
If the past ten years of blockchain can be characterized by high-growth and visionary ideas, we now have the opportunity to make the next ten about sustainable progress and creating solutions that address the specific needs and issues in our society today.
---
Stefan Deiss is the CEO and Founder of BLOCKCHAIN PROPULSION, a Swiss-based global accelerator program headquartered in Crypto Valley. Crypto Briefing does not accept any payment or financial benefit from expert guest authors.
If you are a blockchain expert with an interest in sharing your knowledge and experience, please contact our Managing Editor, Jon Rice, via email at editor AT cryptobriefing.com