Of Manifestos and Moscow: Decenturion Holds First Congress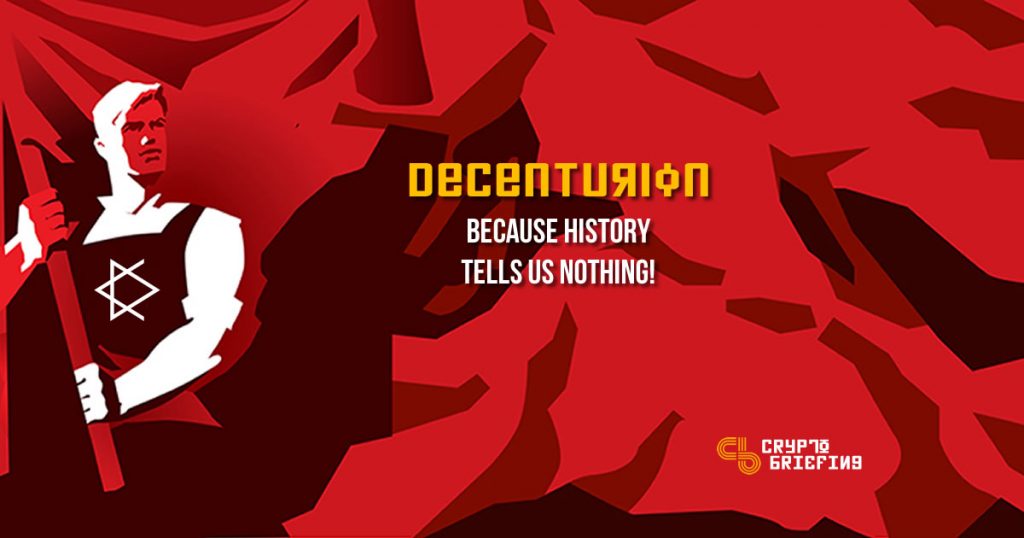 A project looking to use blockchain technology to create a sovereign state held its inaugural congressional meeting on Monday.
1,500 people participated in the first Russian Congress of Decenturion. Held in Moscow, the event featured three startups planning to launch on the Decenturion platform. Each project gave away 500,000 tokens to the attendees.
Founded at the beginning of 2018, Decenturion wants to create a decentralized nation which governs and (supposedly) funds itself through the blockchain as a direct democracy. According to the project's 'Manifesto', Decenturion invites projects to launch ICOs on the platform, with the tokens being freely distributed to its 'citizens', who will also be able to use the native DCNT token.
Decenturion plans to launch 300 startups on its platform by the end of the year, with a further 3,000 by 2019. To launch, projects need to give away 50% of their tokens to the platform and to the citizens as a form of passive income.
Although there are reportedly no taxes in Decenturion, there are different tiers within the project that determine how many tokens are distributed. Those signing up have to do so with an Ethereum wallet; wallets with larger ETH balances receive more tokens.
Speaking at Monday's Congress, the 'Minister of Foreign Affairs', Virtoria Pirumova claims representatives are attending a UN meeting in September as part of the task "to gain sovereignty and become a permanent member of the UN."
---
Governance systems underpinned by blockchain technology are not all that novel. Both Digix and Dash are Decentralized Autonomous Organizations (DAOs), where members of the community submit and vote on proposals.
Whilst DAOs have been community-led projects, Decenturion plans to take the model one stage further and become a fully-fledged state with its own territory. One of the projects to launch on the Decenturion platform yesterday, Bitrent, is even concerned with developing real estate for the "future decentralized state".
Beyond the rhetoric and glossy literature, there is little detailed information on how Decenturion will fundamentally work.
How does Decenturion plan to build its state besides using blockchain technology? What happens when fewer projects launch on the platform? Where precisely will this state be situated and how will they persuade the current country to hive off parts of their territory?
There are a lot of unanswered questions. The project's leaders should first answer these before issuing passports and inviting citizens to participate in a decentralized utopia.
Disclaimer: The author is not invested in any cryptocurrency or token mentioned in this article, but holds investments in other digital assets.